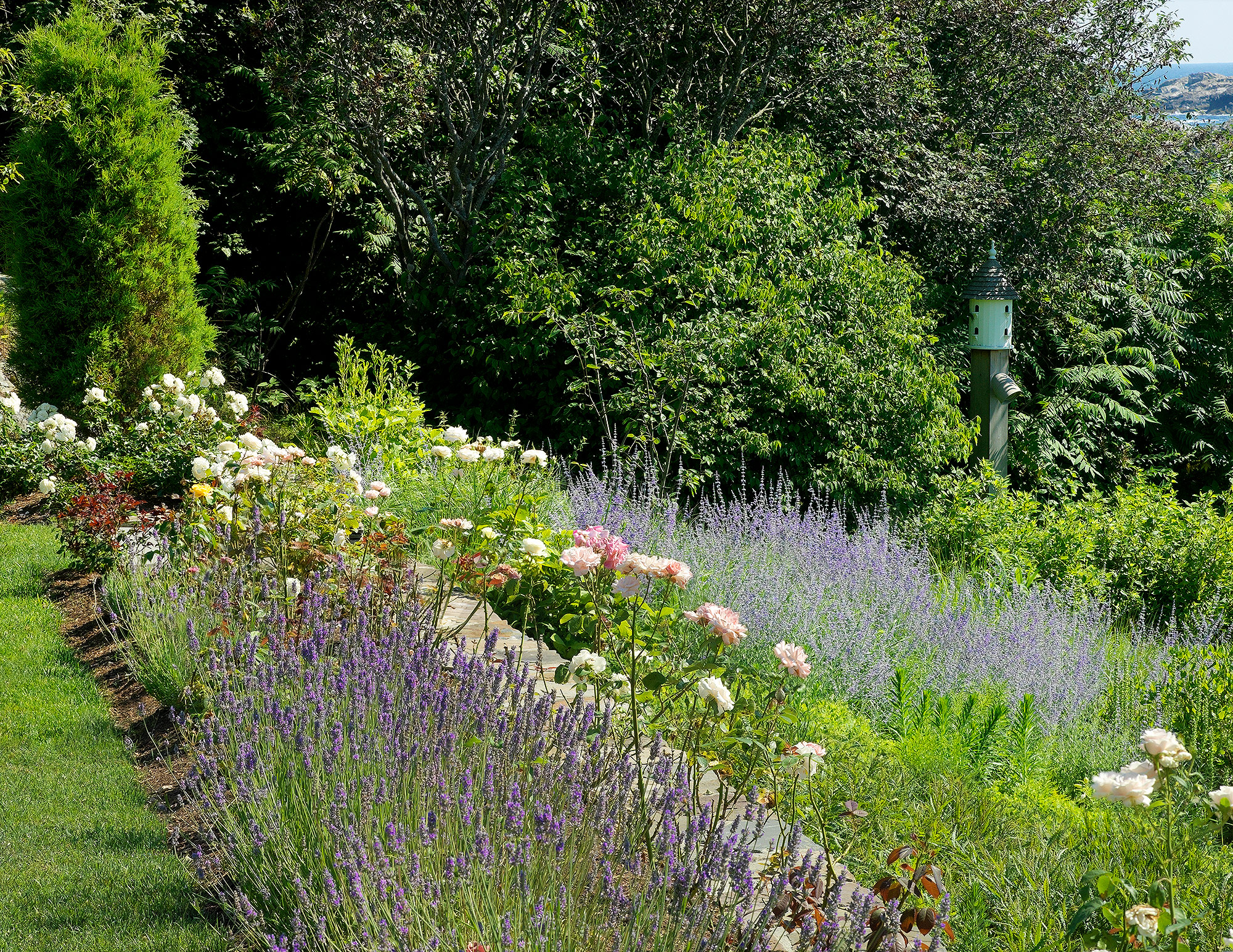 Photo: Aaron Usher
View Image Gallery
Close Image Gallery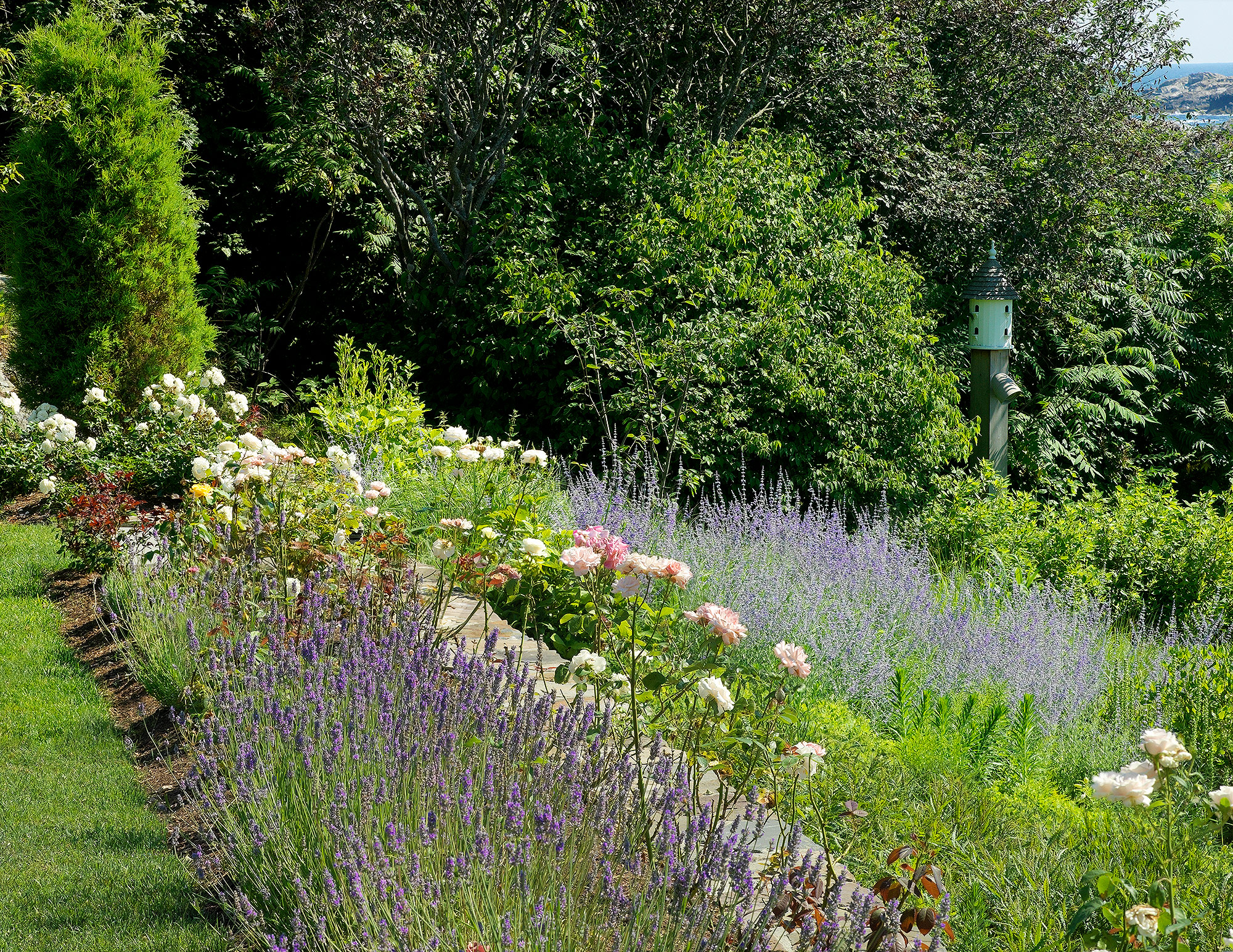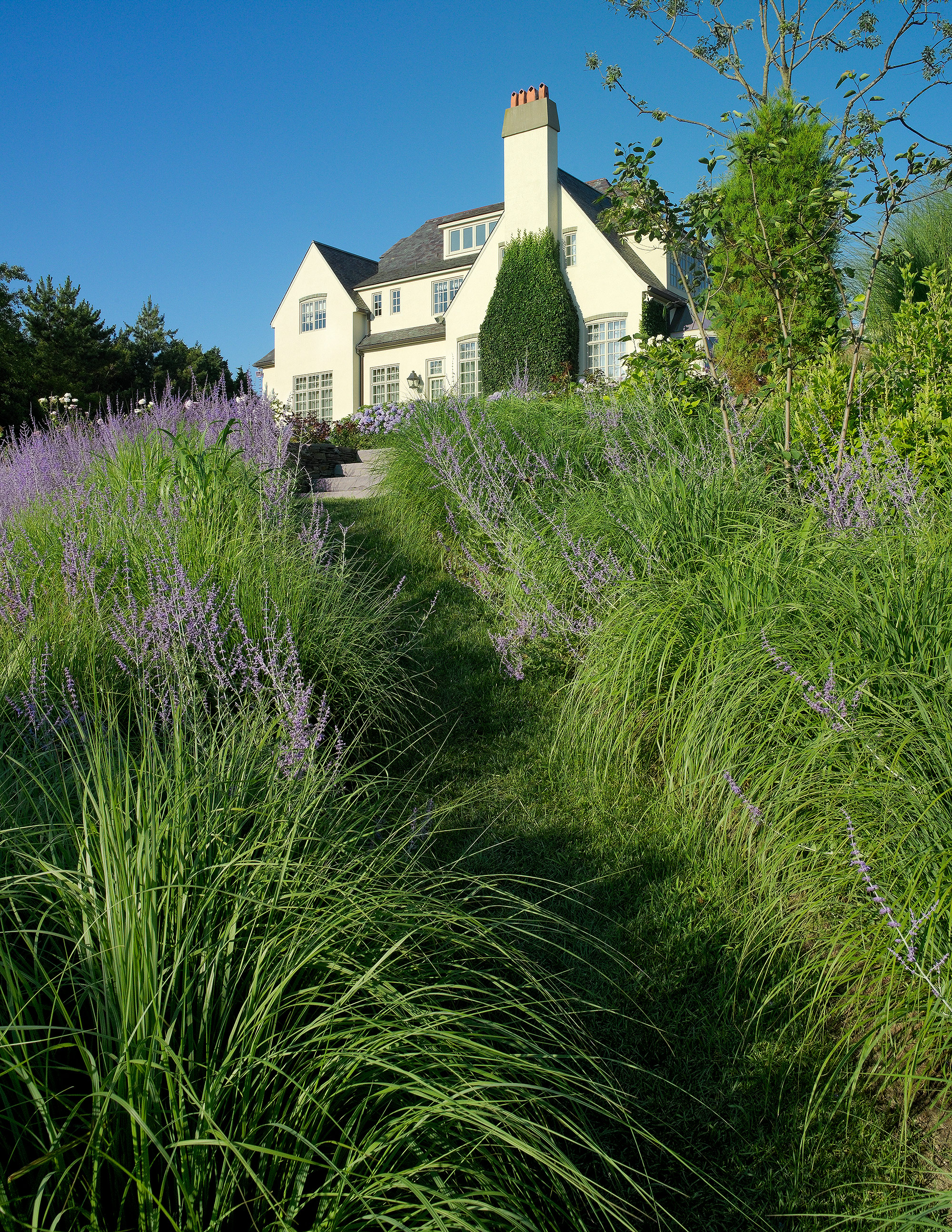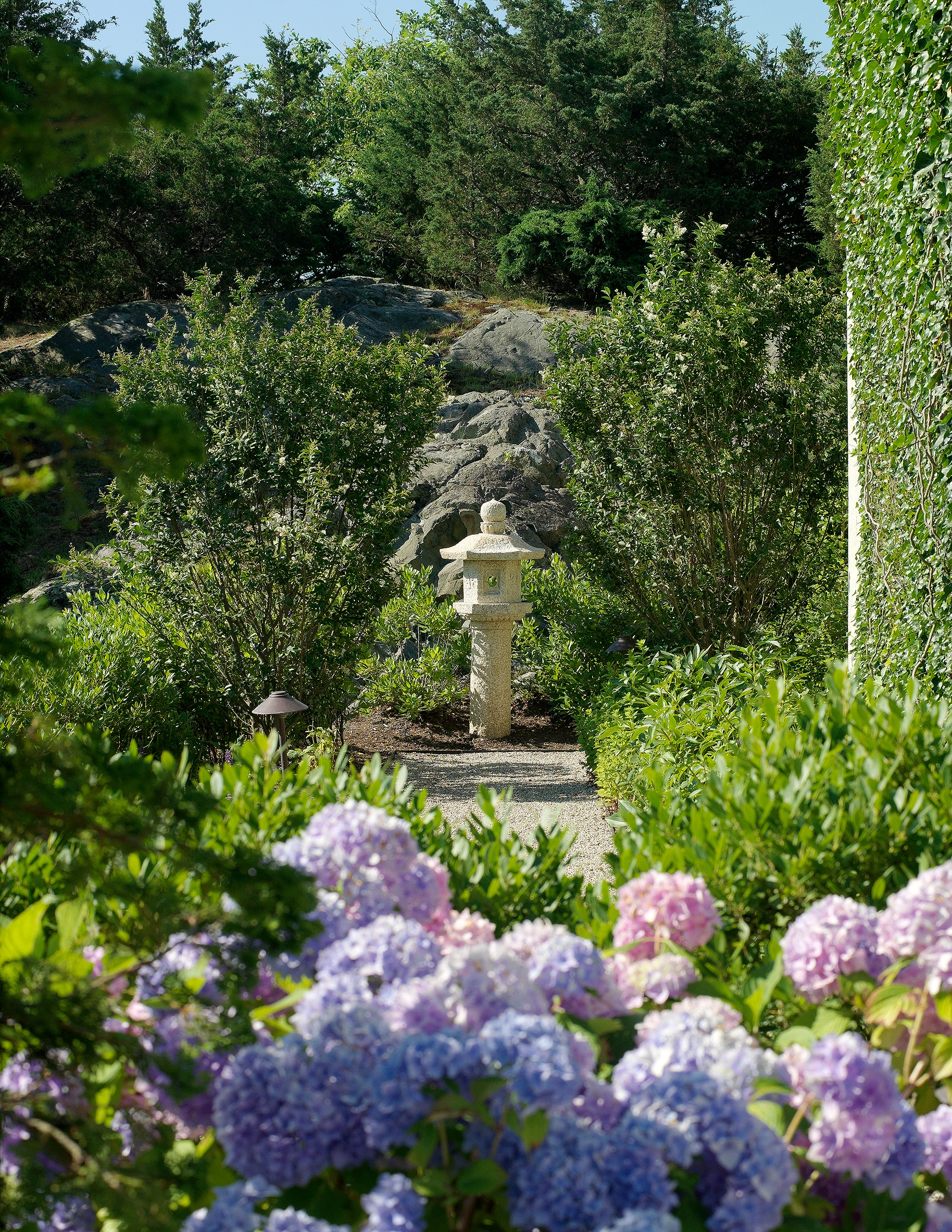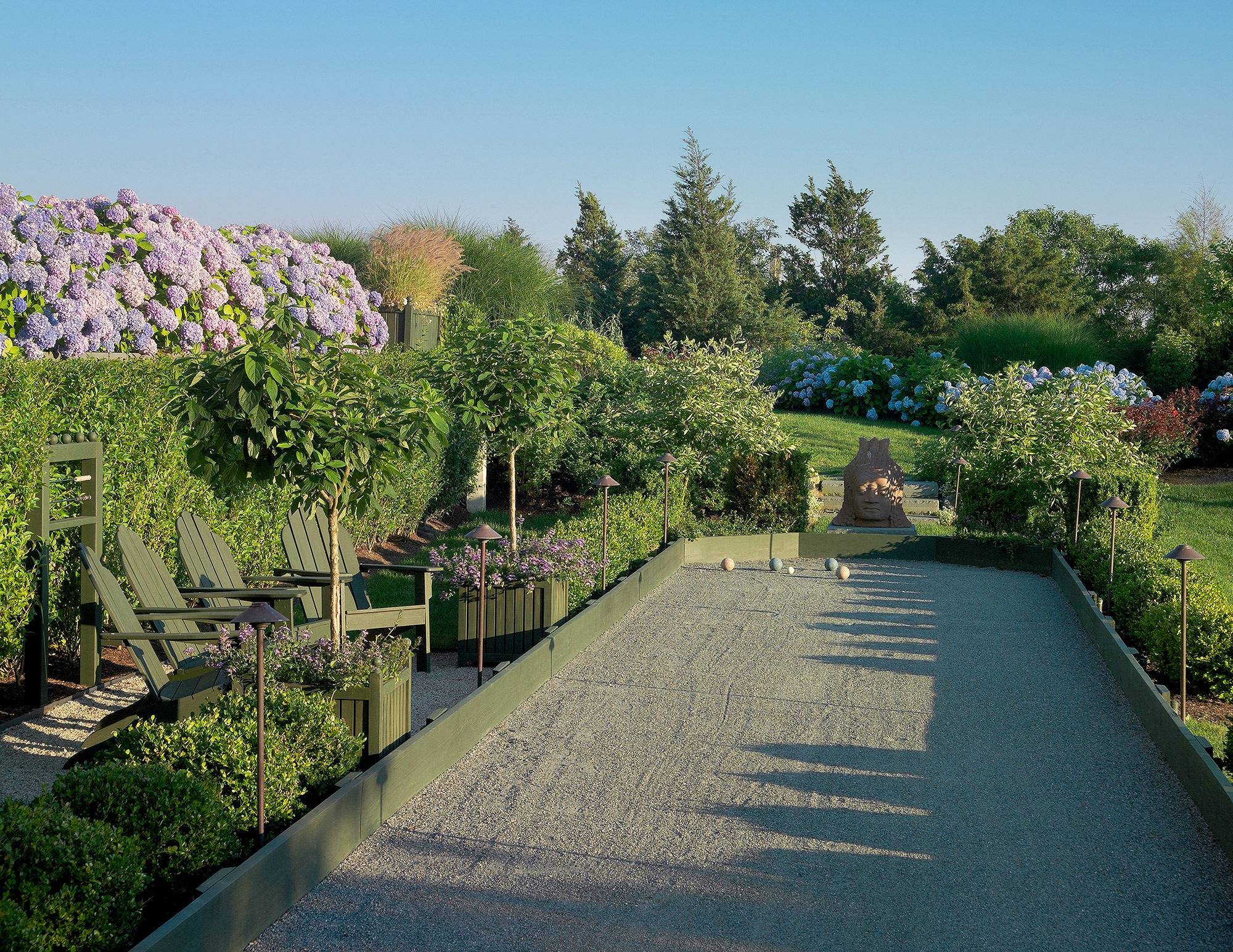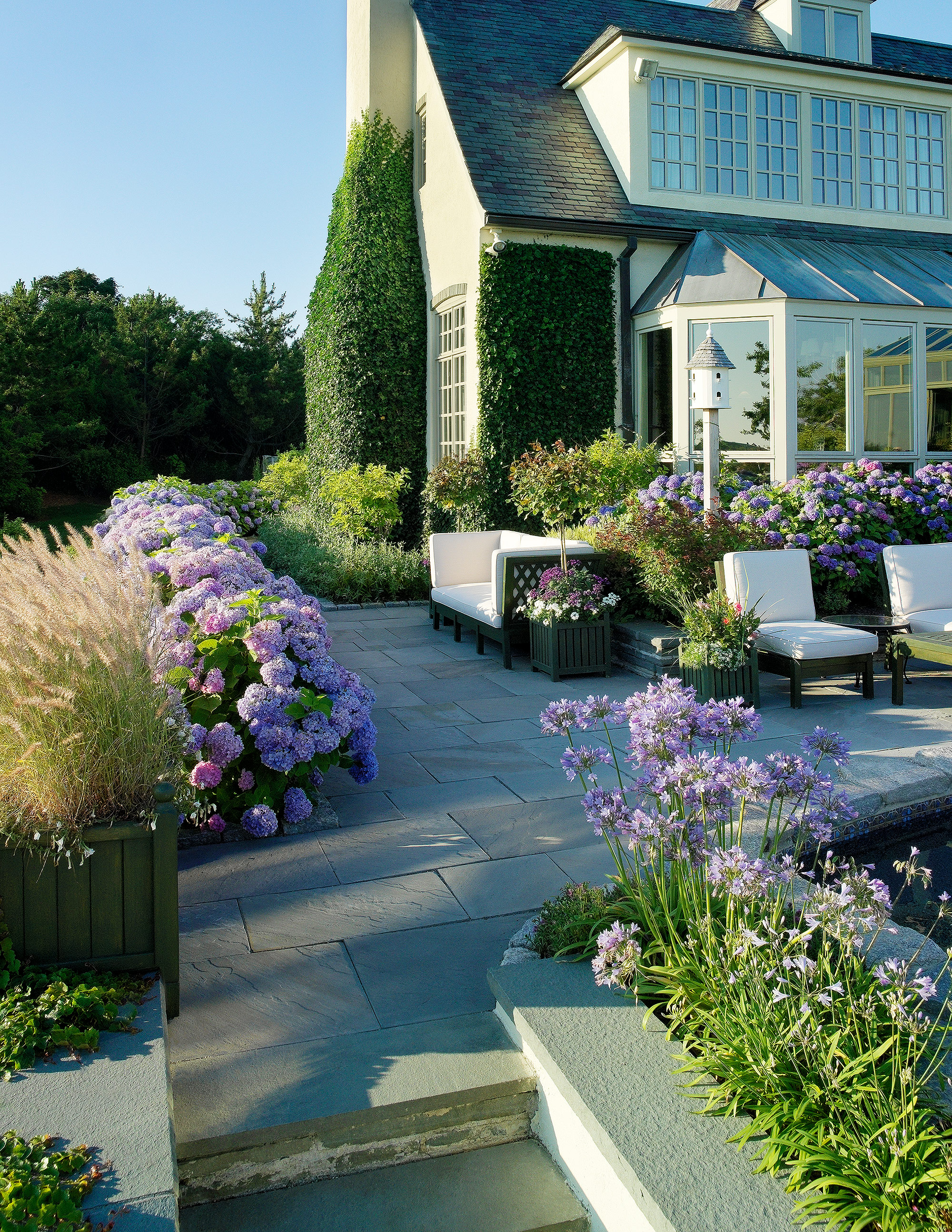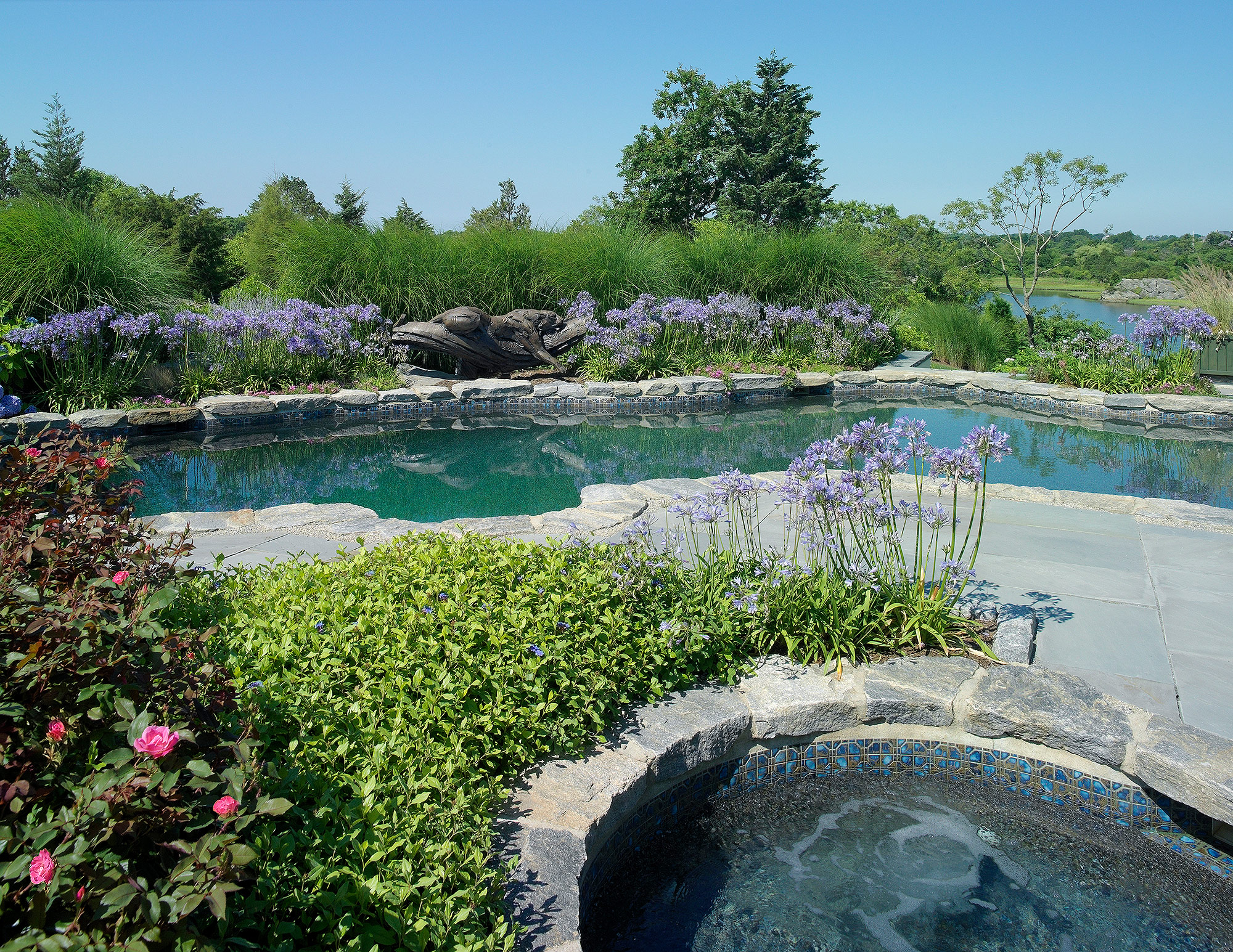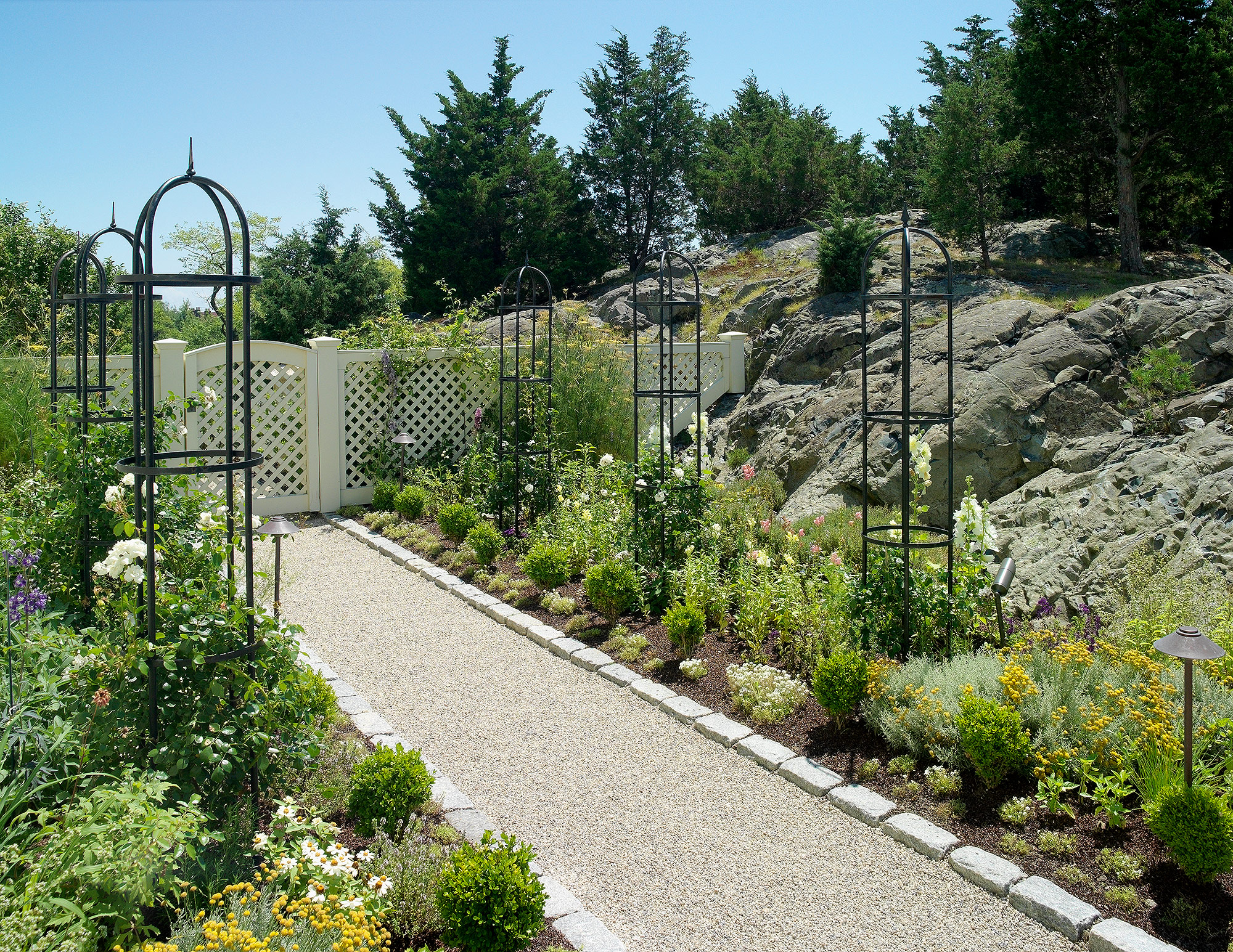 Ocean View
Coastal New England
Ocean View is a combination of two large parcels of rugged coastal landscape. These adjoining properties sit atop bedrock outcroppings that rise above the rocky shoreline. The sloping landforms contain various habitats ranging from tidal marsh, isolated interior wetlands, steep wooded slopes and barren ledge outcroppings. The house is sited for a 360 degrees viewshed as well as brilliant sunshine and year-round breezes.
The project involved creating an overall master plan for the entire combined site, taking into consideration all existing opportunities and constraints as well as being able to implement over time. The themes aligned with the KFA mission - 'connect – enhance – sustain.'
The house sits between two large stone outcroppings, and the grades fall away to expose a lower level on the west side. One of the main challenges to the functional program was the need for connections between multi-leveled use areas. Steps, retaining walls, and sloping pathways join the house to the pool, spa, bocce court, gardens and pond access points. The design makes strong visual links between the summer-flowering landscape around the house and the naturalized buffer zones surrounding the waters below. Much of the planting includes the use of native plants to form a rich textured border around the existing woods and shrub layers. Because of the elevation of the house, the gardens needed visual points of reference in the middle ground such as bird houses, sculptures and Asian garden ornaments from the clients' personal collection.
Water is a theme throughout the gardens, and the exposed ledges serve as perfect sites for recirculating waterfalls that reflect the light and provide a soothing sound quality, connecting the mind and soul to the waters beyond.
Invasive species management is an ongoing process, and access throughout the site is critical to the efforts. The design combines functional requirements of maintenance with the opportunity to walk throughout the abundance of habitats and wildlife supported throughout the site. Occasional Japanese tea lanterns mark boulder steps and path intersections.
Collaborators
PRINCIPAL IN CHARGE, LEAD DESIGNER: Kate Field
LANDSCAPE CONTRACTOR: Fields of Dreams, Daponte, Aquidneck Landworks
GENERAL CONTRACTOR: Kirby Perkins
CRMC PERMITTING: John P. Caito Corp