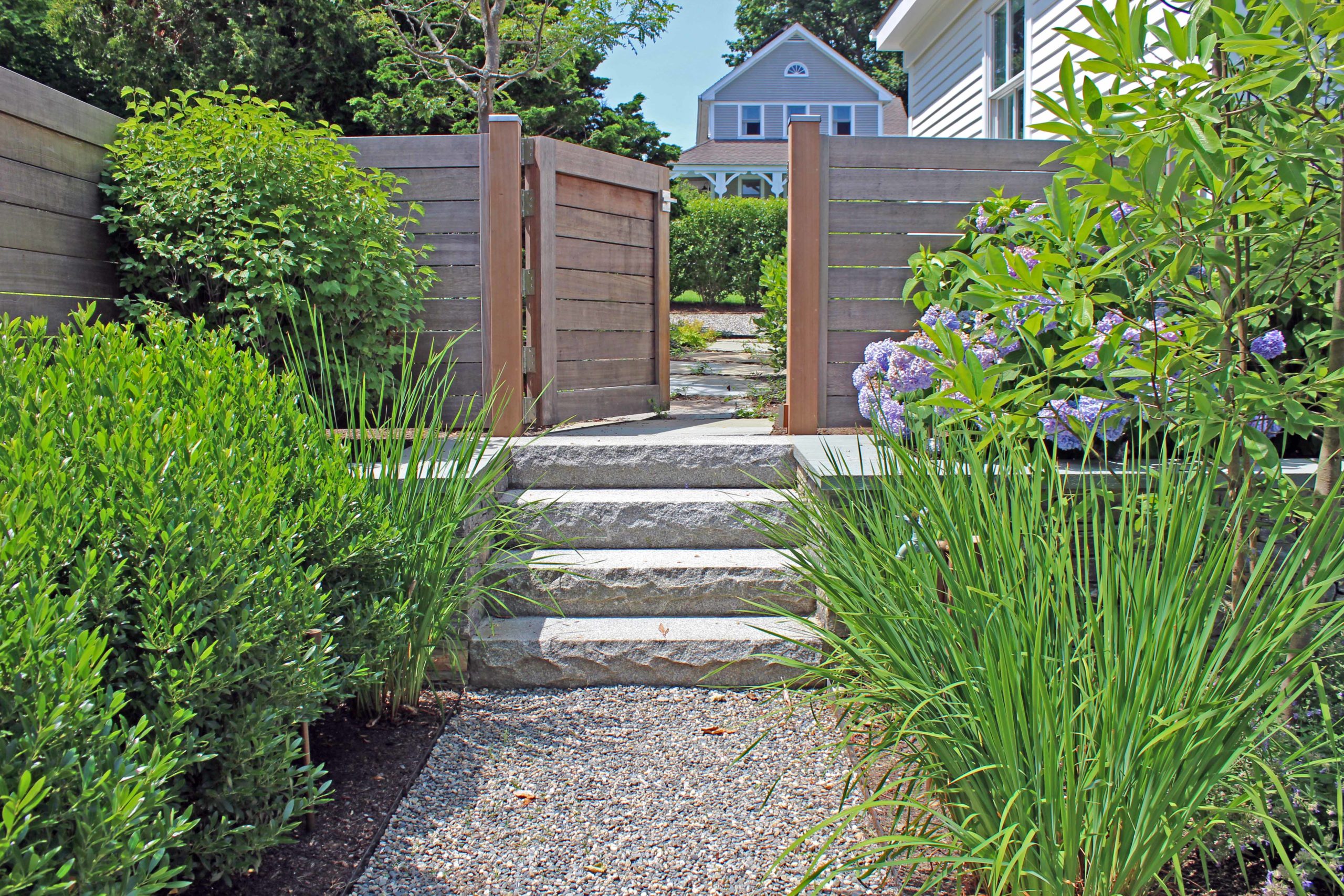 Photo: Romeo D'Andrea
View Image Gallery
Close Image Gallery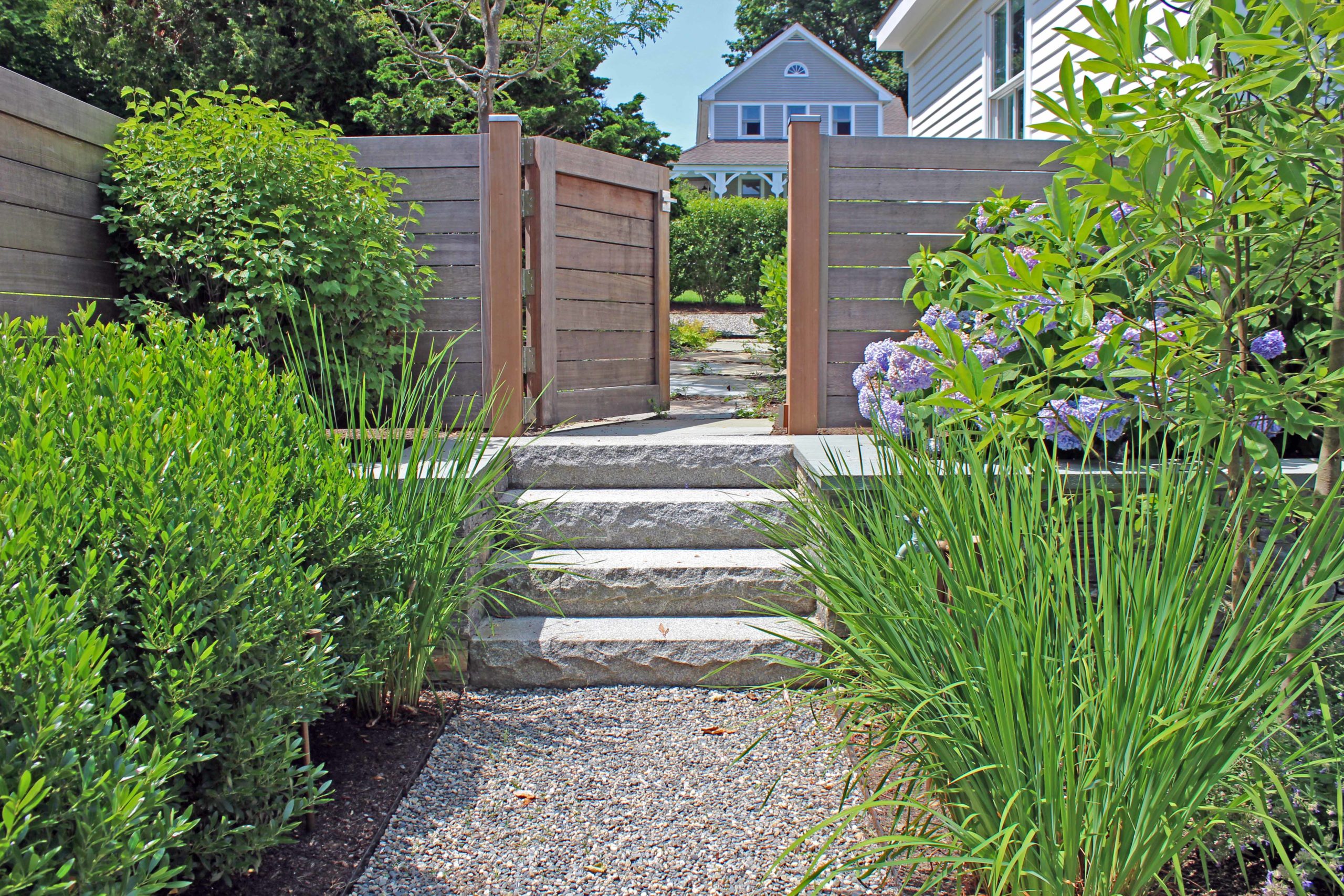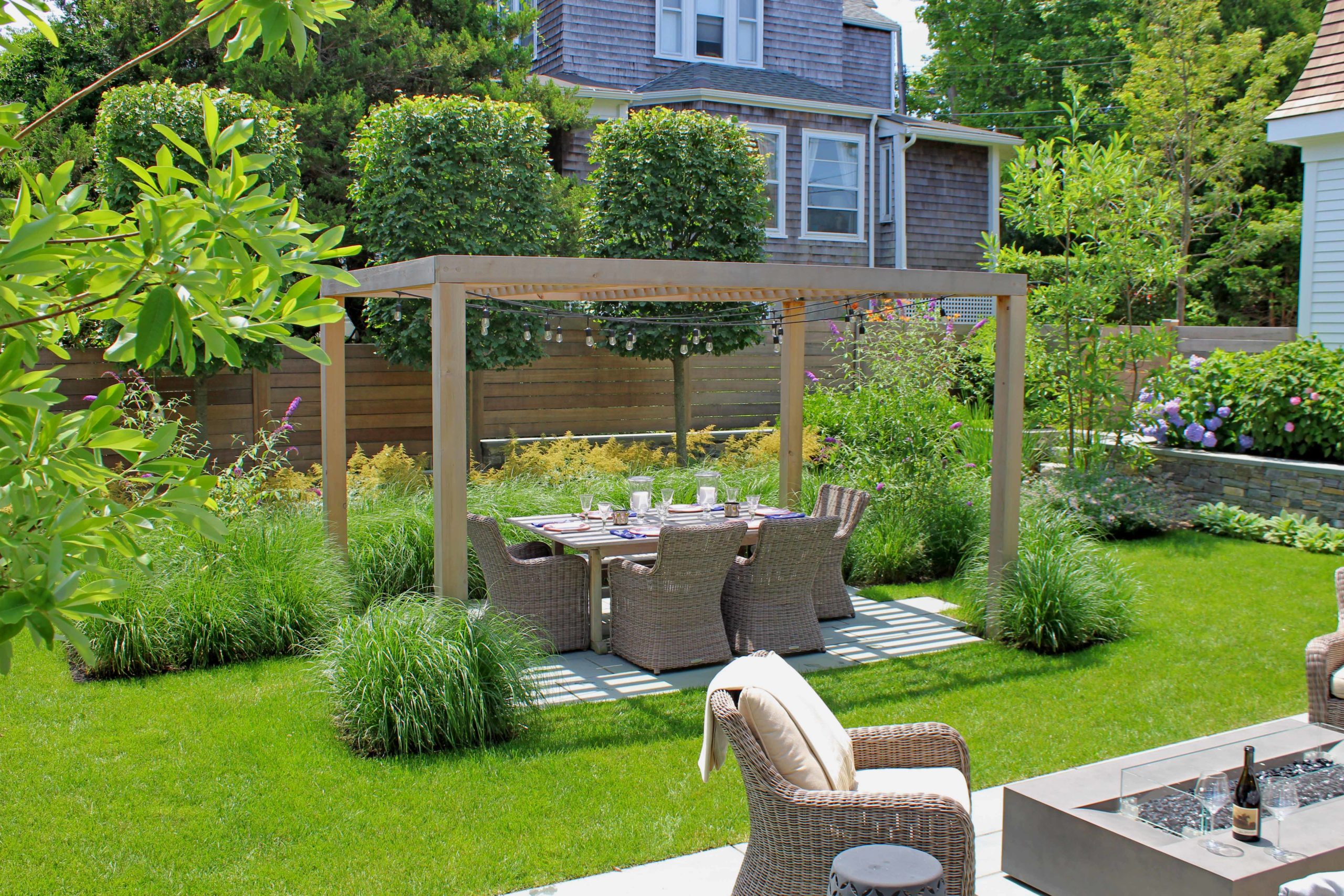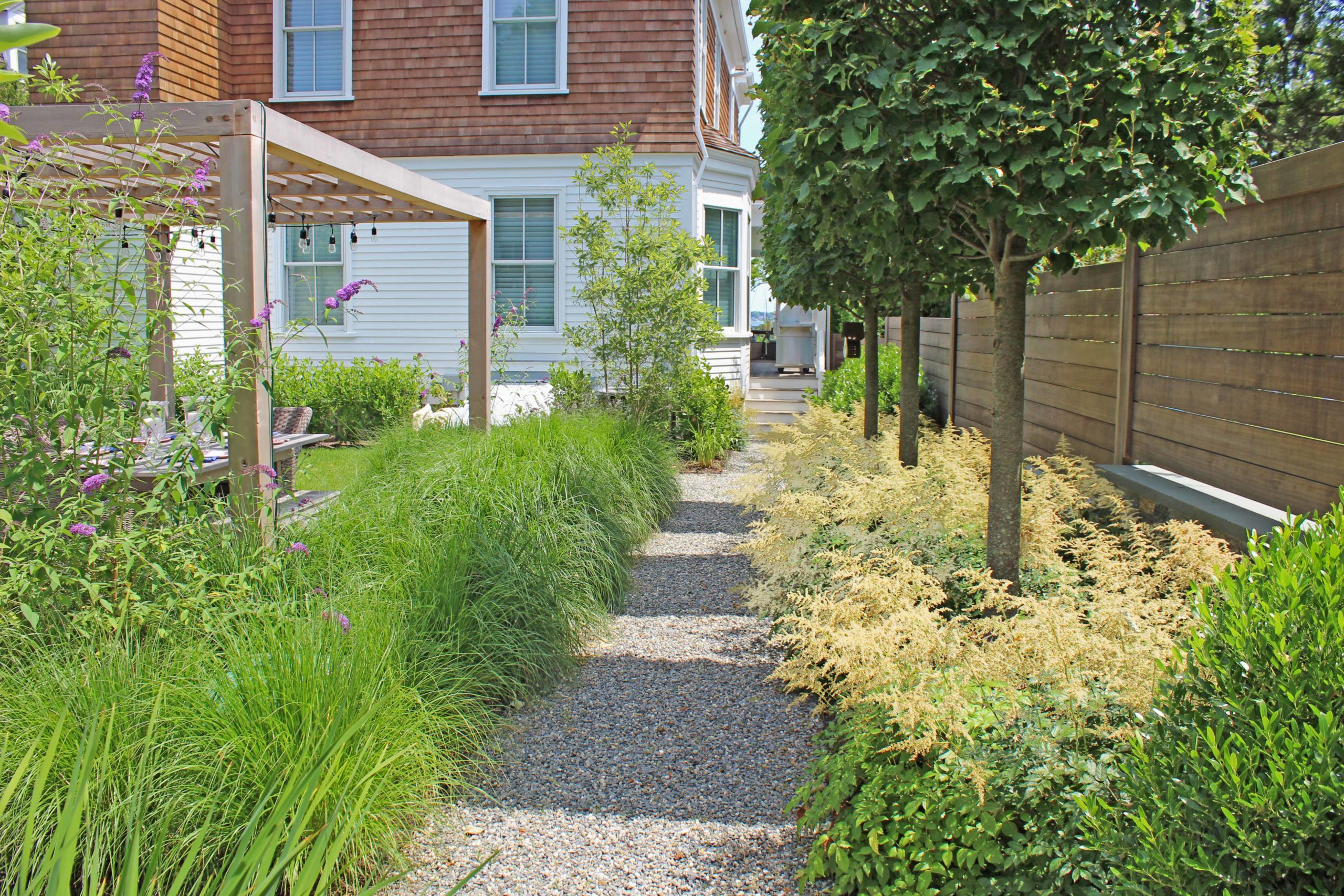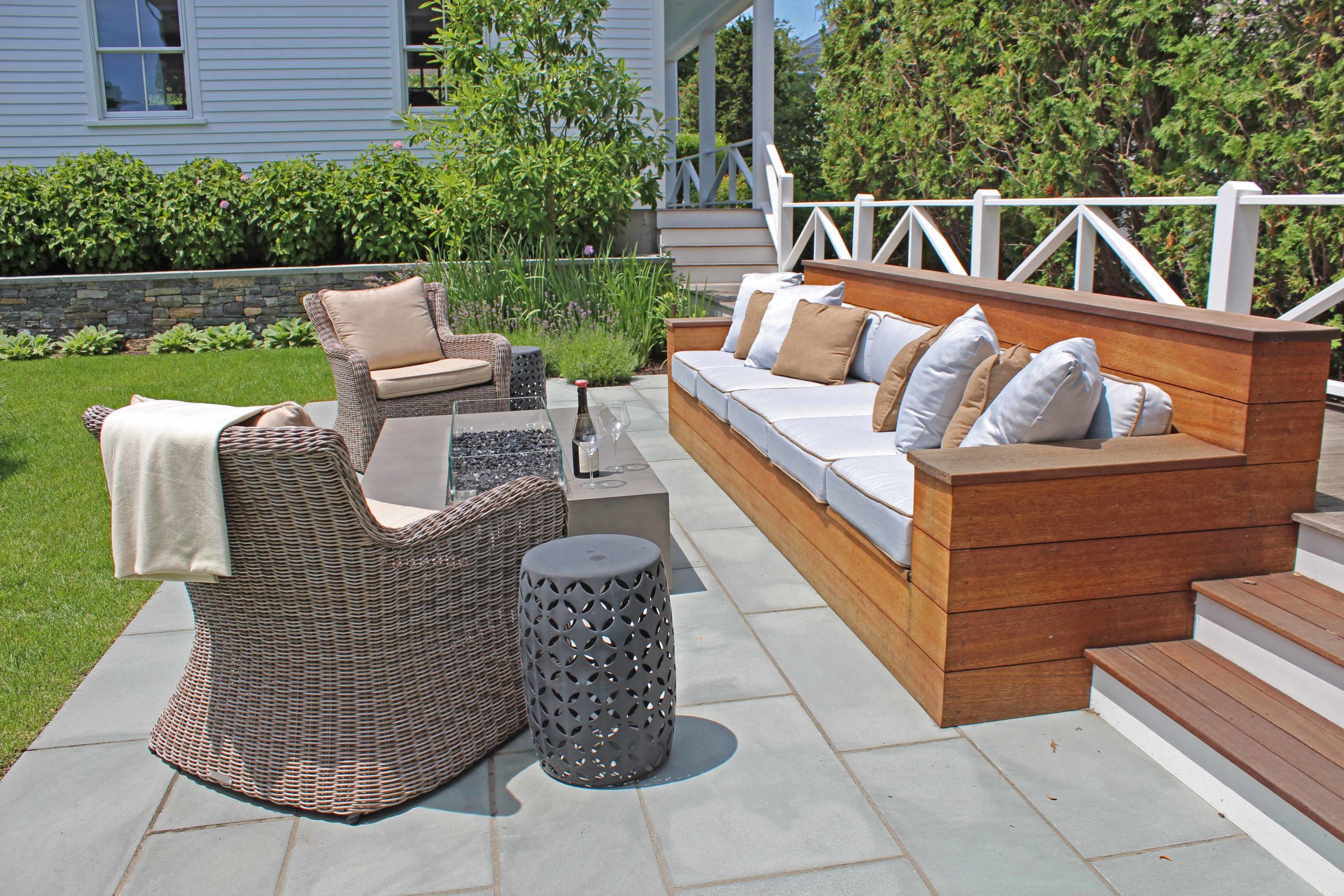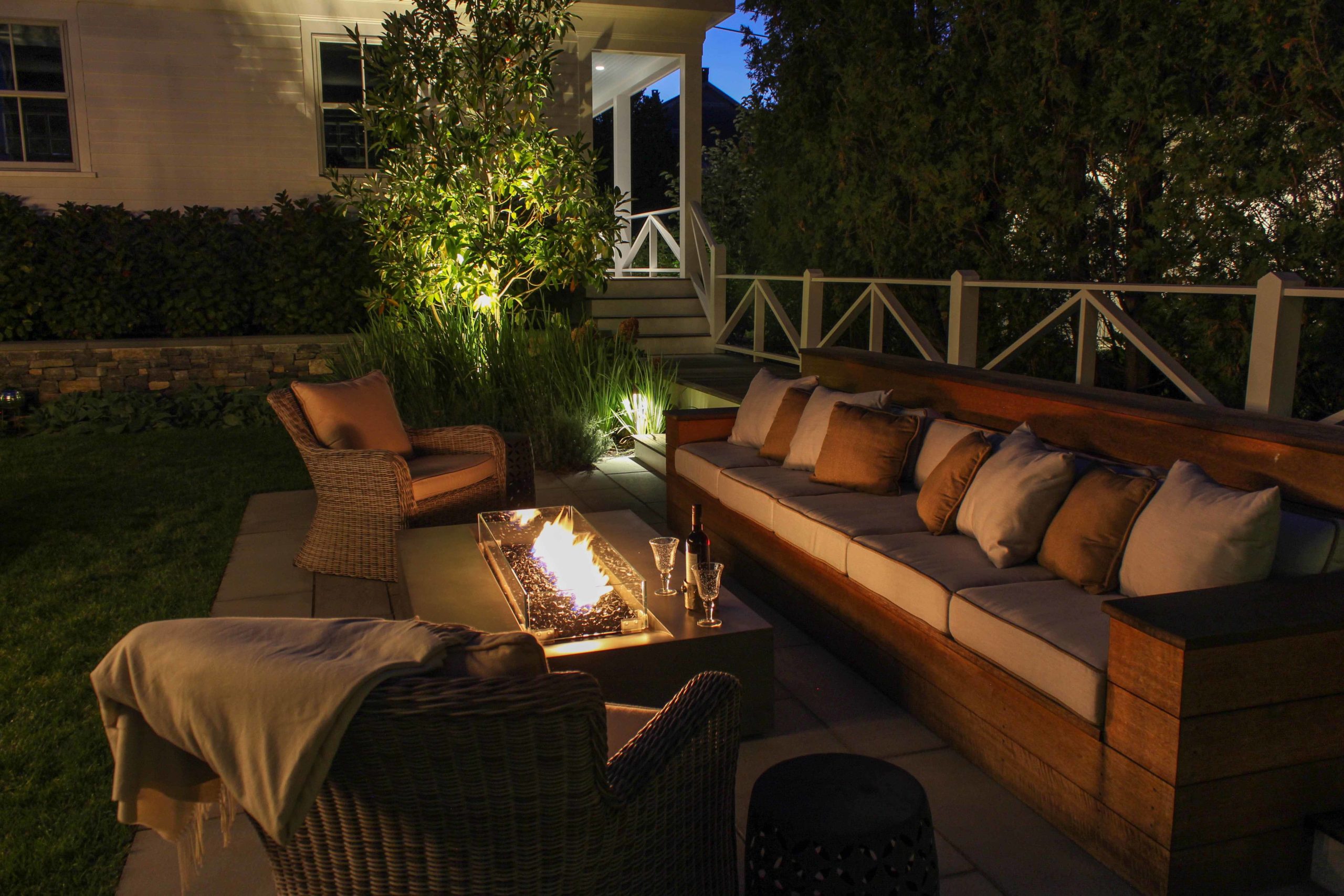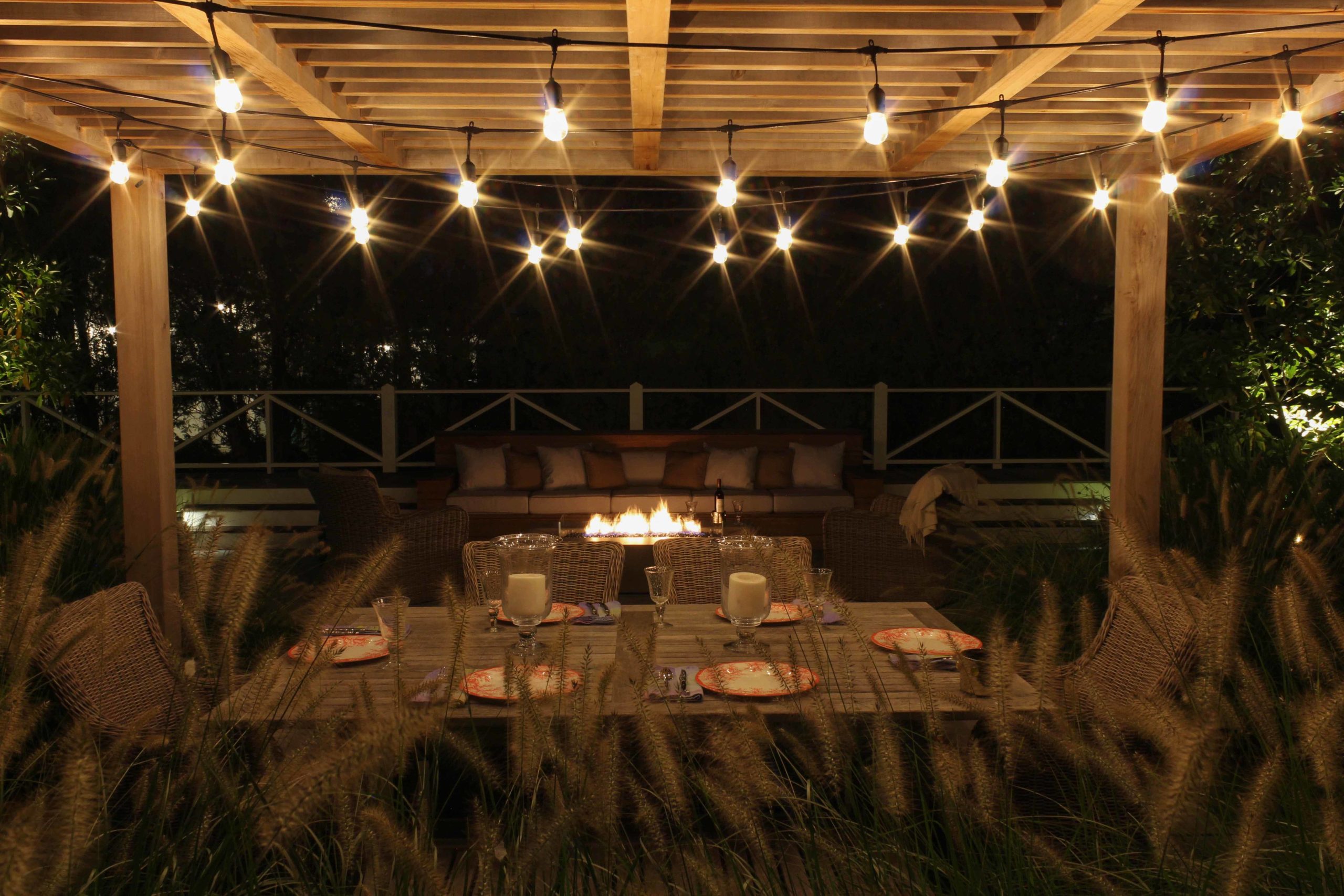 Butterfly Cottage
Coastal New England
Set on a small lot in a prominent coastal community, Butterfly Cottage is a dream home for a couple looking to retire. With beautiful water views and custom architectural features, the house needed a backyard for entertaining throughout the seasons. Over the years the site had become overgrown with large birch trees and un-maintained perennials preventing a connection between the back garage and the main home. The project scope included an outdoor living space for entertaining, connecting the two structures within the property and creating a sense of privacy in a dense neighborhood.
Thermal bluestone is used in the patio areas to create a warmth throughout the summer months and a mahogany walkway emulates the coastal style while leading the eye directly to the water view. A secondary connection from the driveway to the house and a garden pathway in the front yard are created using ricestone, which allows for a softer feel within the plantings.
Plants were selected so that the clients could participate in active gardening in some areas and have low maintenance beauty in others. Prominent plants included boxed Lindens for privacy, Buddleia to attract butterflies, Magnolias, Astilbe and Pennisetum 'Hameln'.
A key feature to this design was a custom built-in banquette seating area with a gas fire pit to enjoy well into the cooler months. There is also a custom pergola highlighted with string catenary lights over the dining table.
Due to the size of the lot there was careful coordination between the various trades and contractors on site but the result was very impactful and beautiful.
Collaborators
LANDSCAPE CONTRACTOR: LT Masonry
SURVEYOR: Northeast Engineers
FENCING & GATES: Greenwich Wood Products
BANQUETTE: Pariseault Builders
LIGHTING: Atlantic View Lighting
ARCHITECTS: Estes Twonbley and Cordsten Design Architecture
PHOTOGRAPHER: Romeo D'Andrea