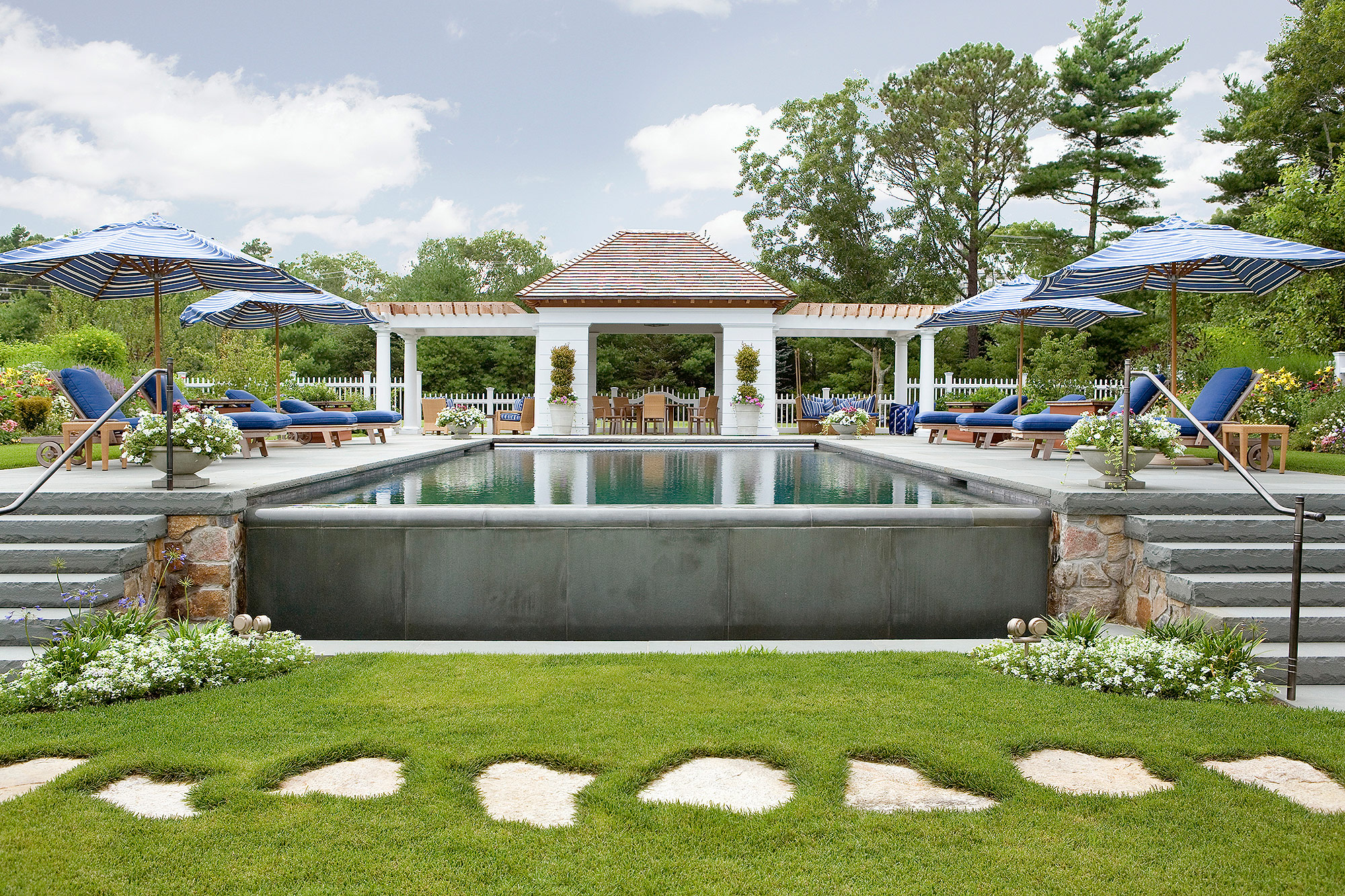 Photo: Nicole Kuckly
View Image Gallery
Close Image Gallery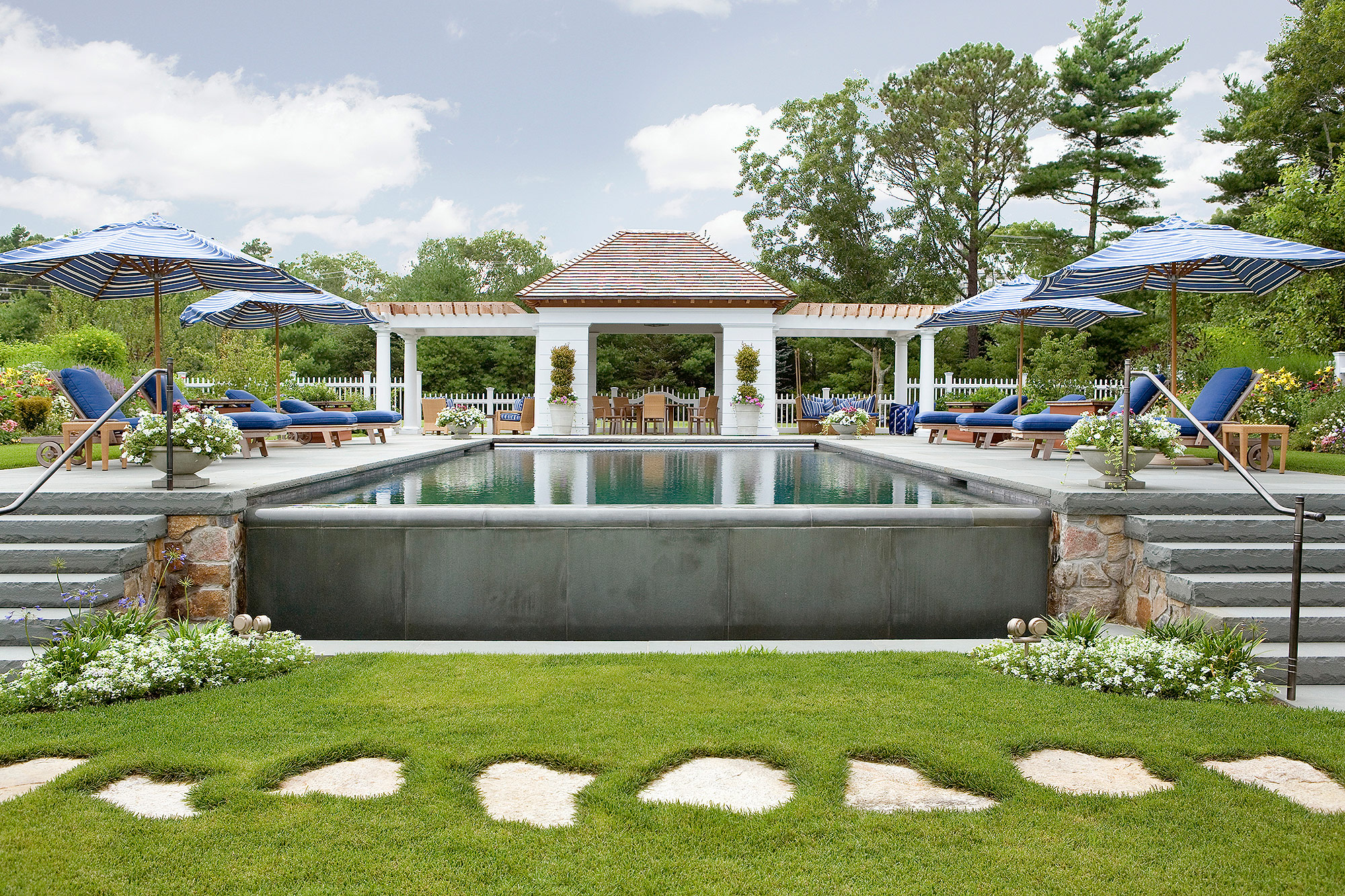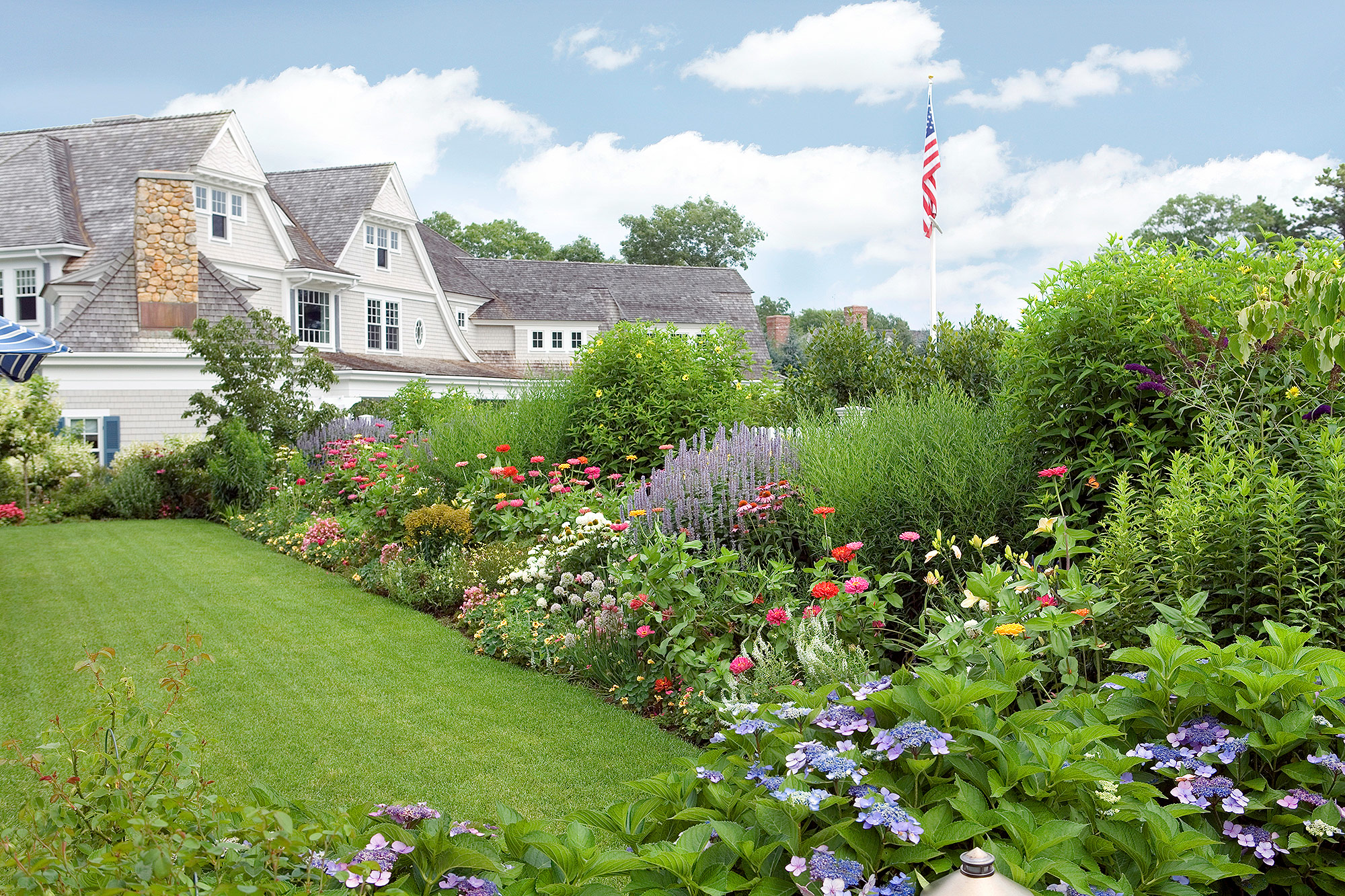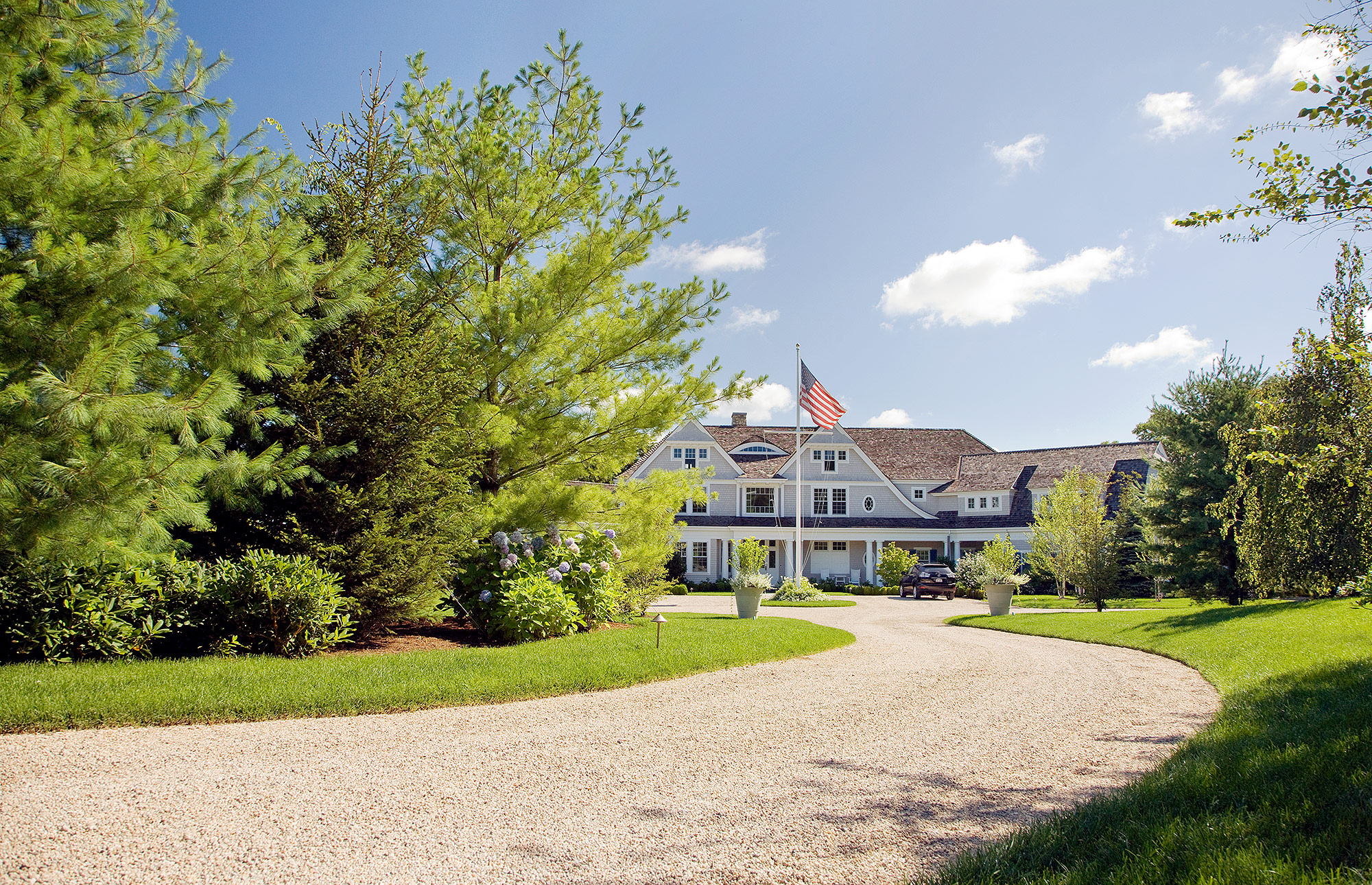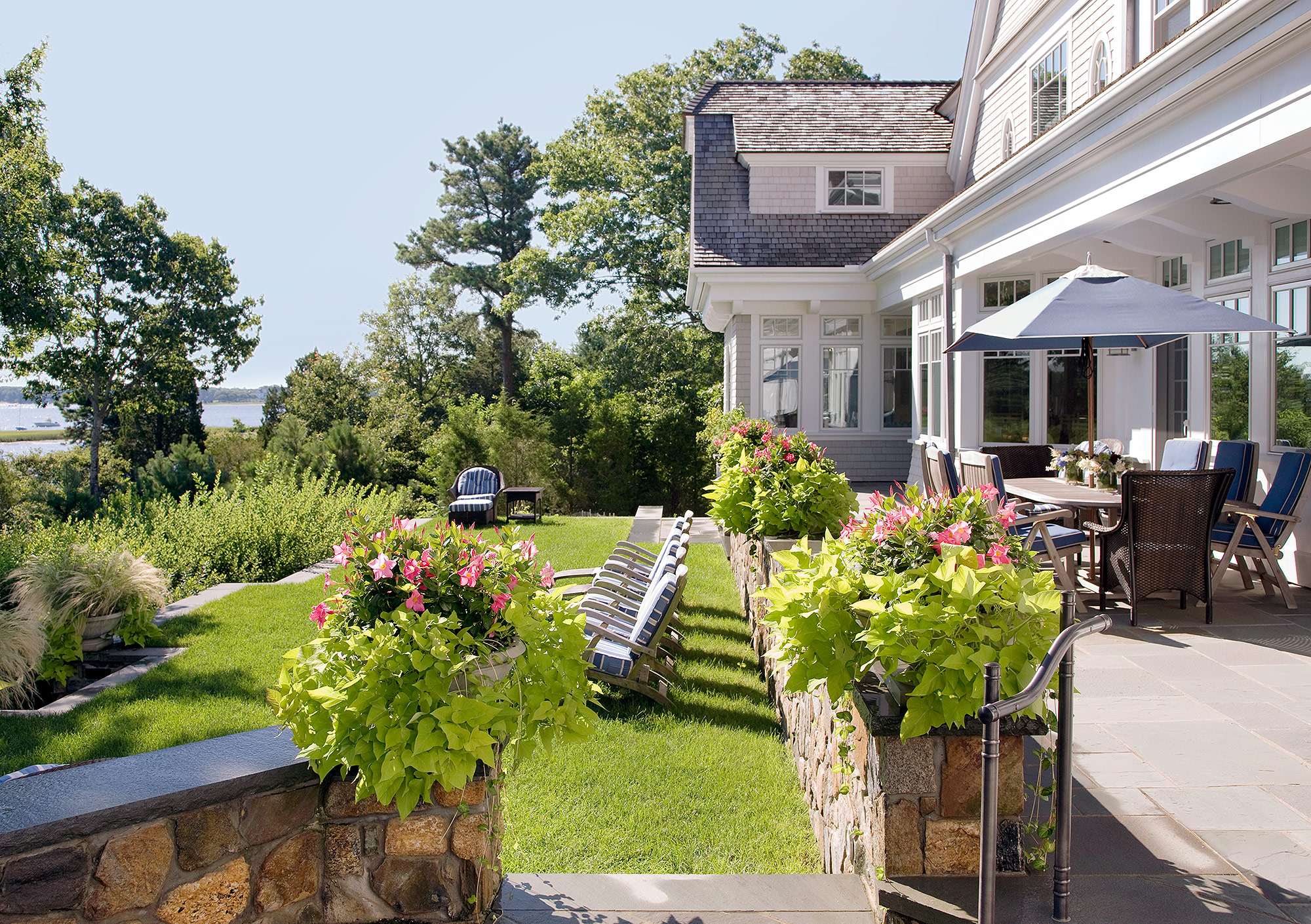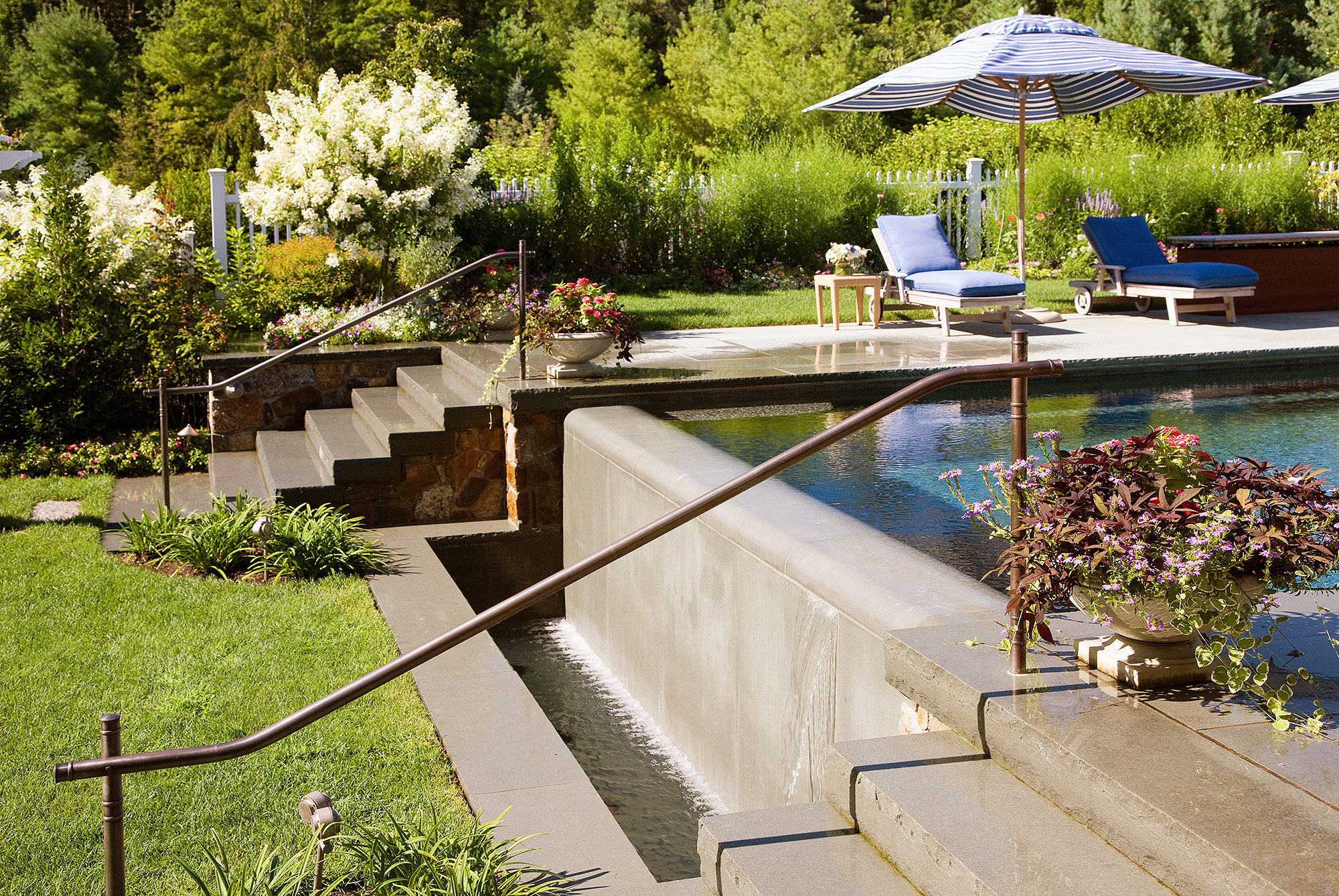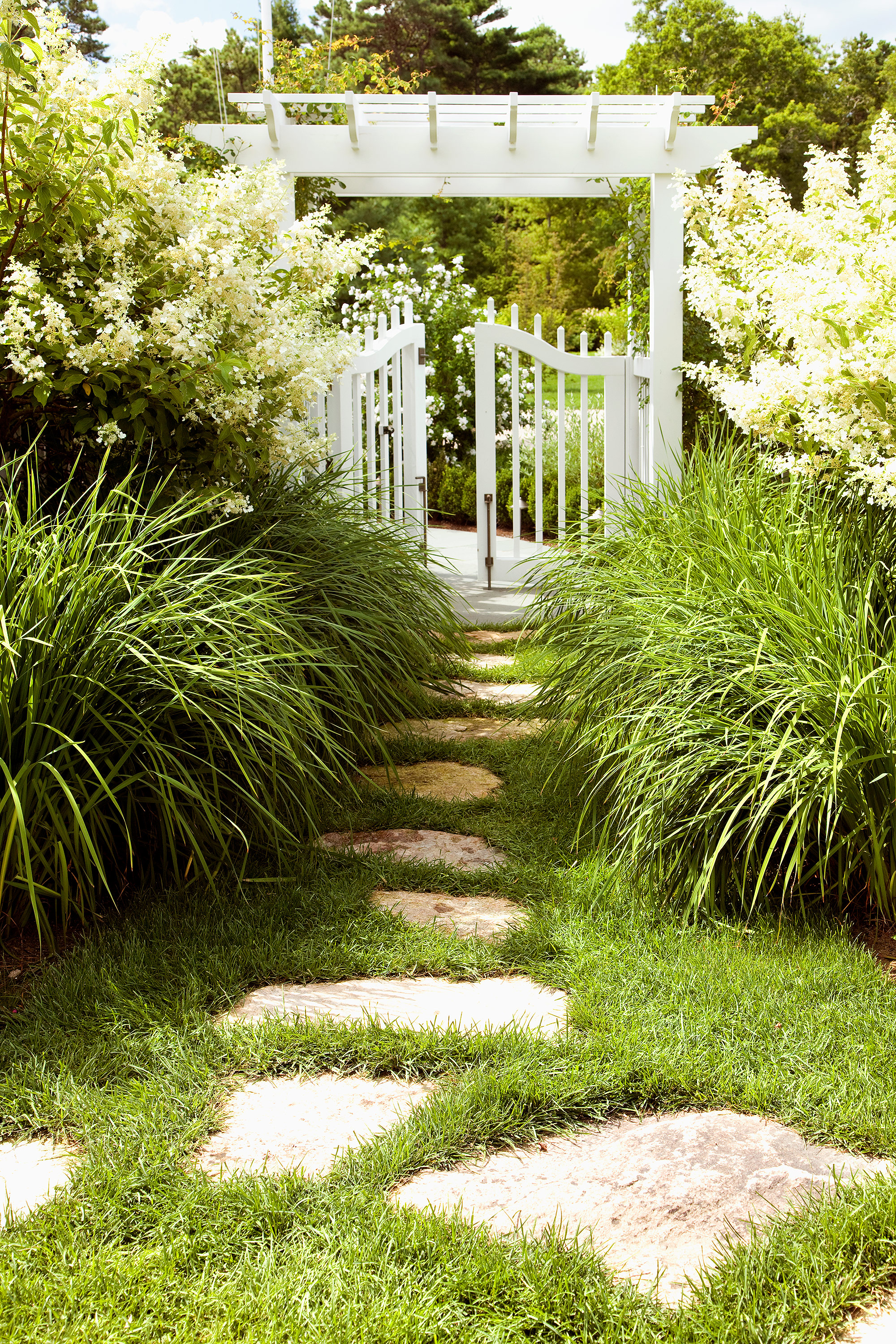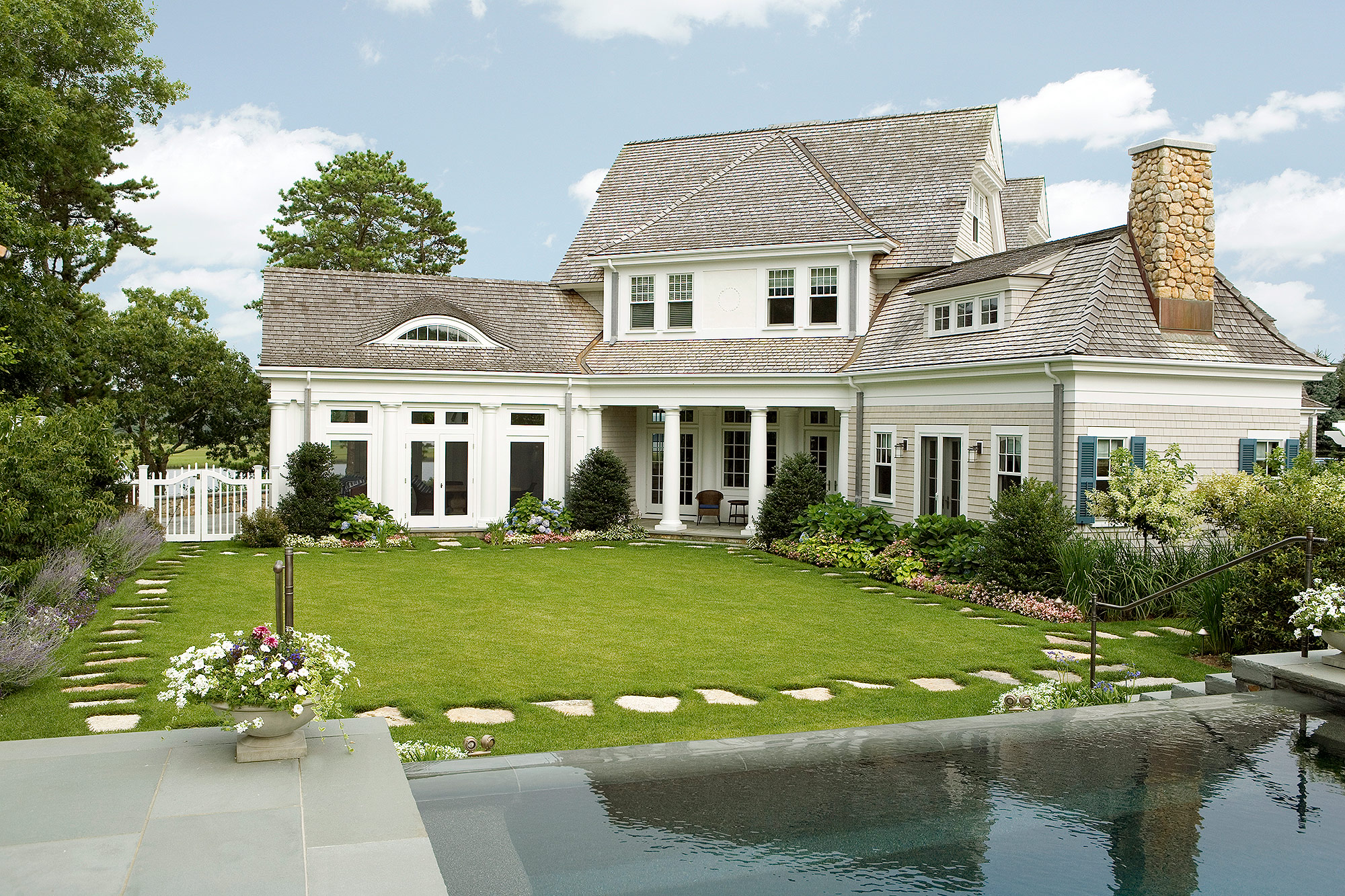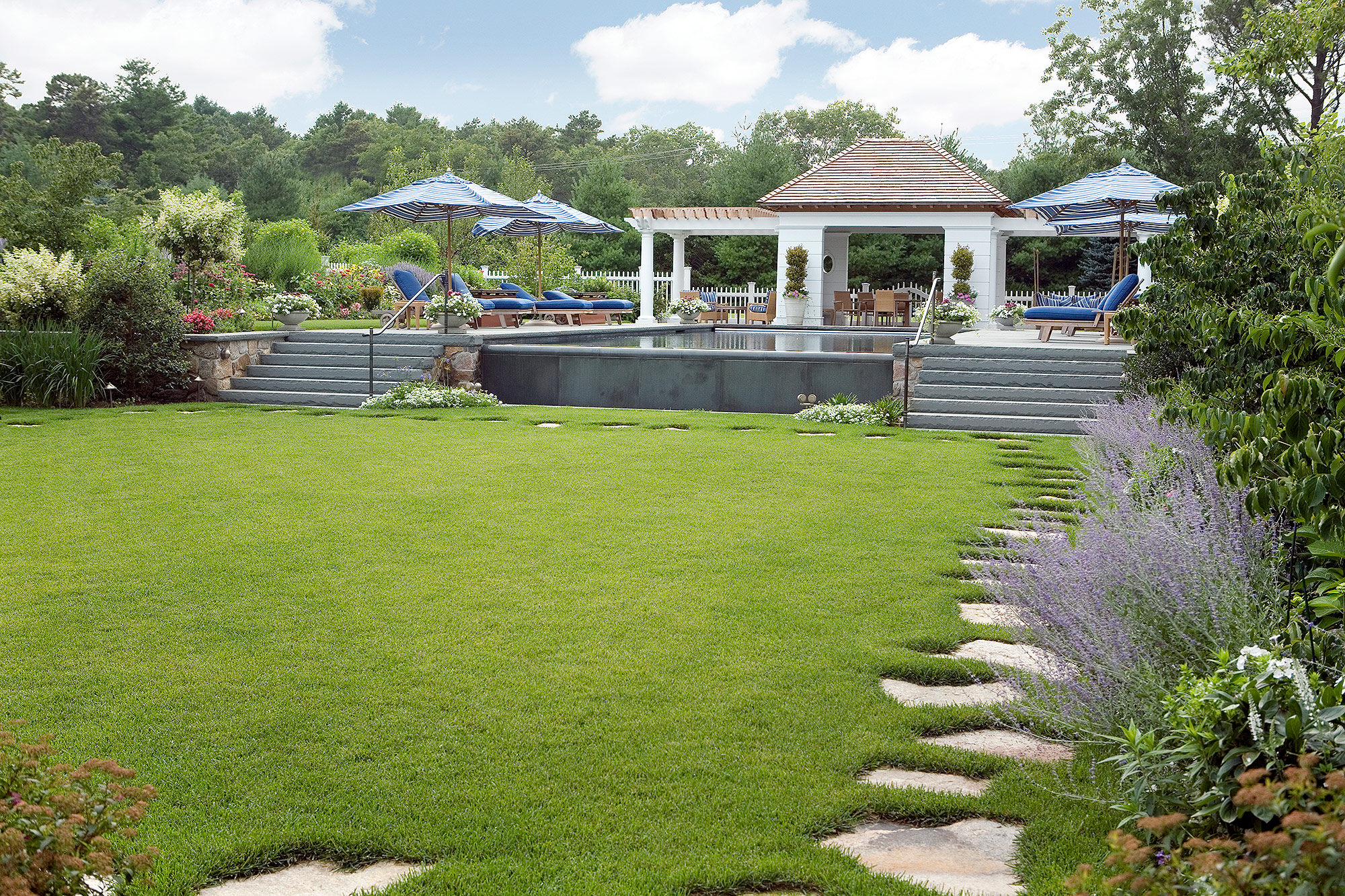 Harbour House
Coastal New England
Harbour House is located on a salt water estuary near the Atlantic Ocean. The existing house and pool were slated for a complete overhaul and our work involved reframing the notions of arrival, privacy, and connections, all within the guiding principals of site-sensitivity and beauty.
The driveway was relocated to expand the interior usable space, provide complete privacy from the road, and create an arrival sequence that reveals the house on axis. The graceful curves of the drive are planted with large evergreens and an understory combination of hydrangeas, clethra, hollies, leucothoe and rhododendrons. A gravel surface allows for rainwater infiltration and a graceful, soft passage into the private retreat.
The pool was an existing structure several feel above the house's main floor elevation. As a way of connecting the spaces and allowing for water level views of the adjacent waterway, our work involved removing the coping at the house end and creating a negative edge which serves as a water feature for the garden space that connects the pool and the house.
The master plan included siting a new pool house, guest house, outdoor shower and tennis court. The design includes custom wood fencing for pool and tennis court enclosure, and bronze handrails.
Planting includes the revegetation of the coastal buffer, property line screening, a perennial garden flanking the pool terraces, summer flowering borders and roses for the pool house pergolas.
Collaborators
PRINCIPAL IN CHARGE, LEAD DESIGNER: Kate Field