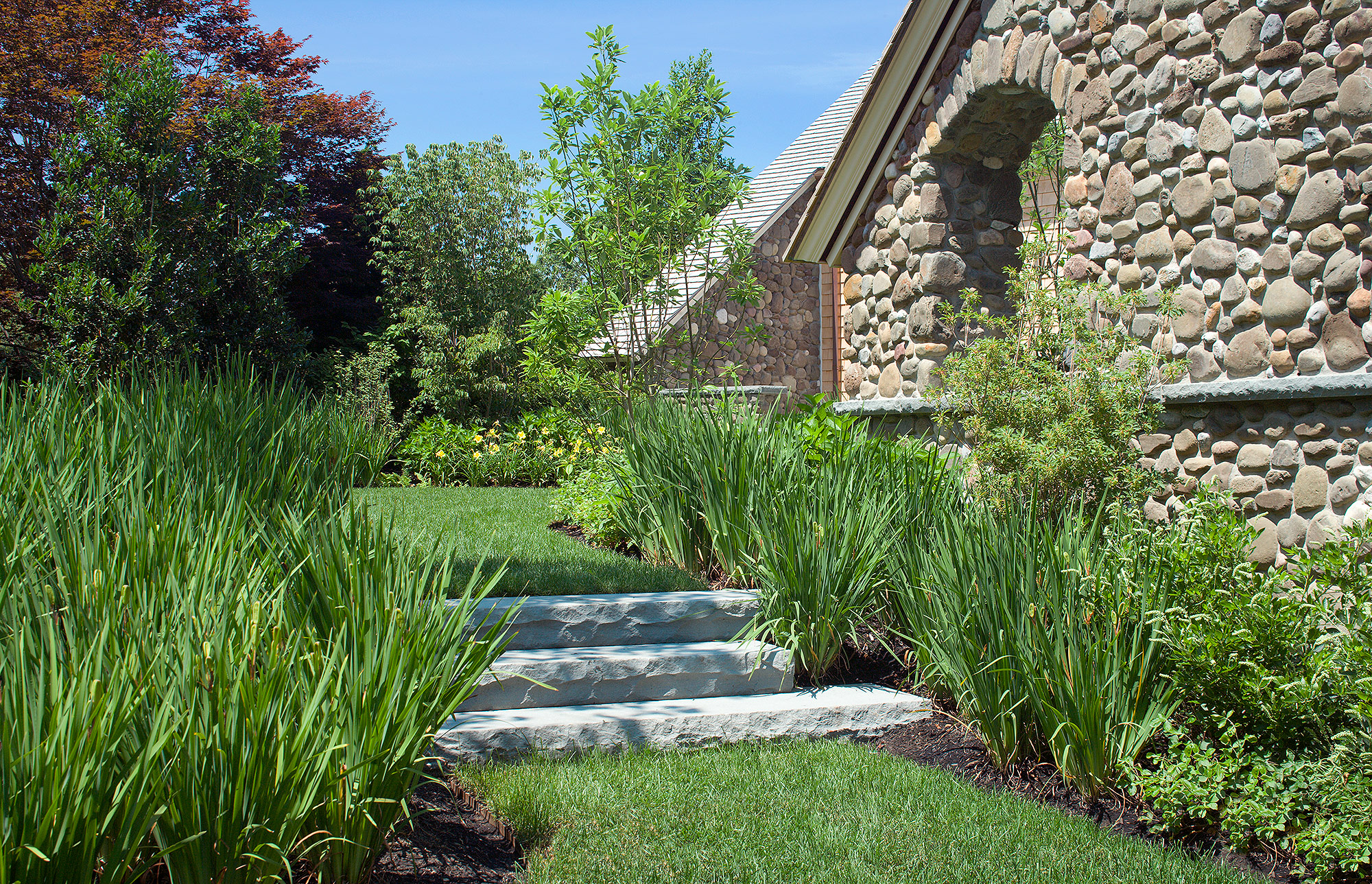 Photo: Warren Jagger
View Image Gallery
Close Image Gallery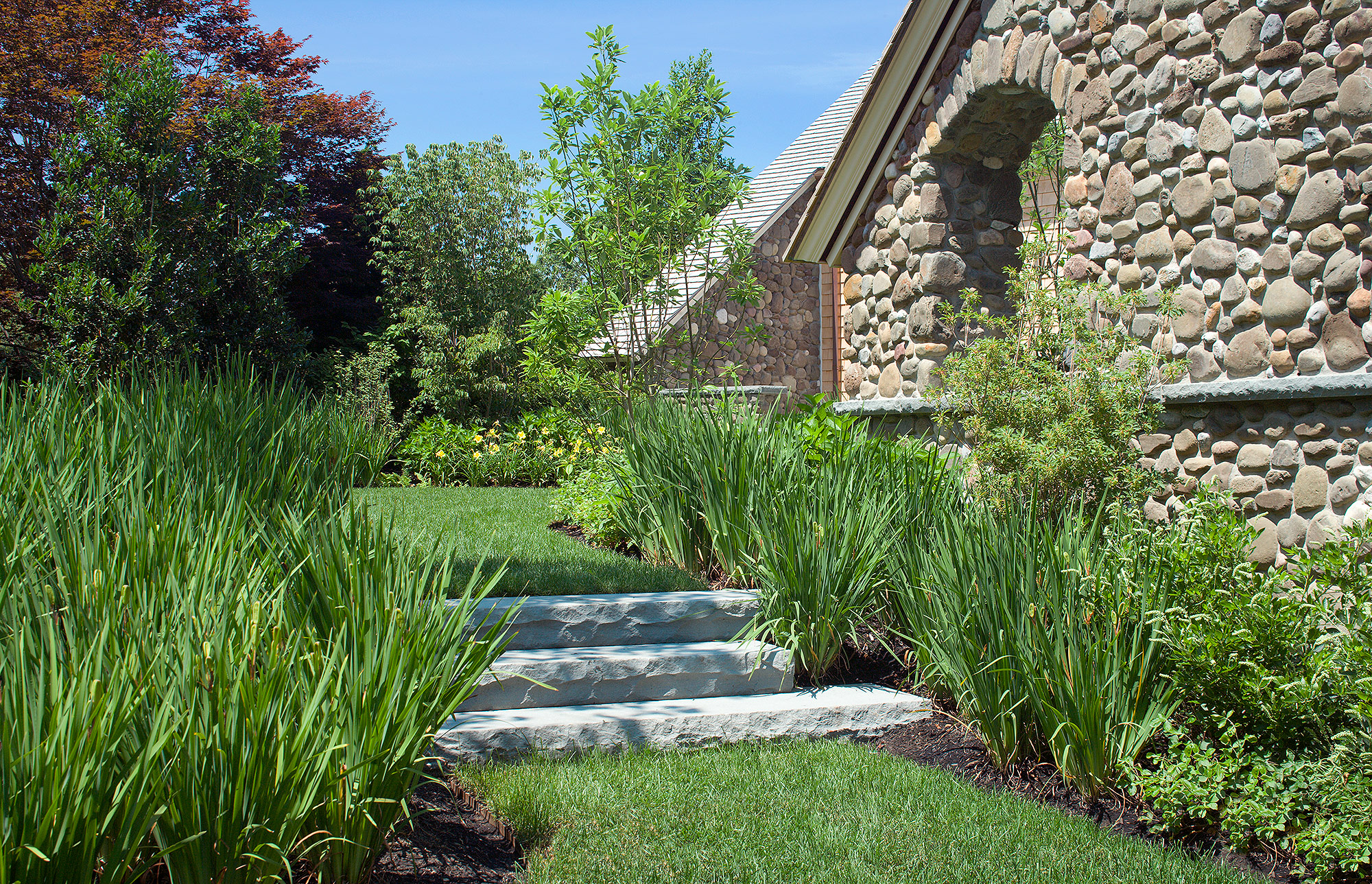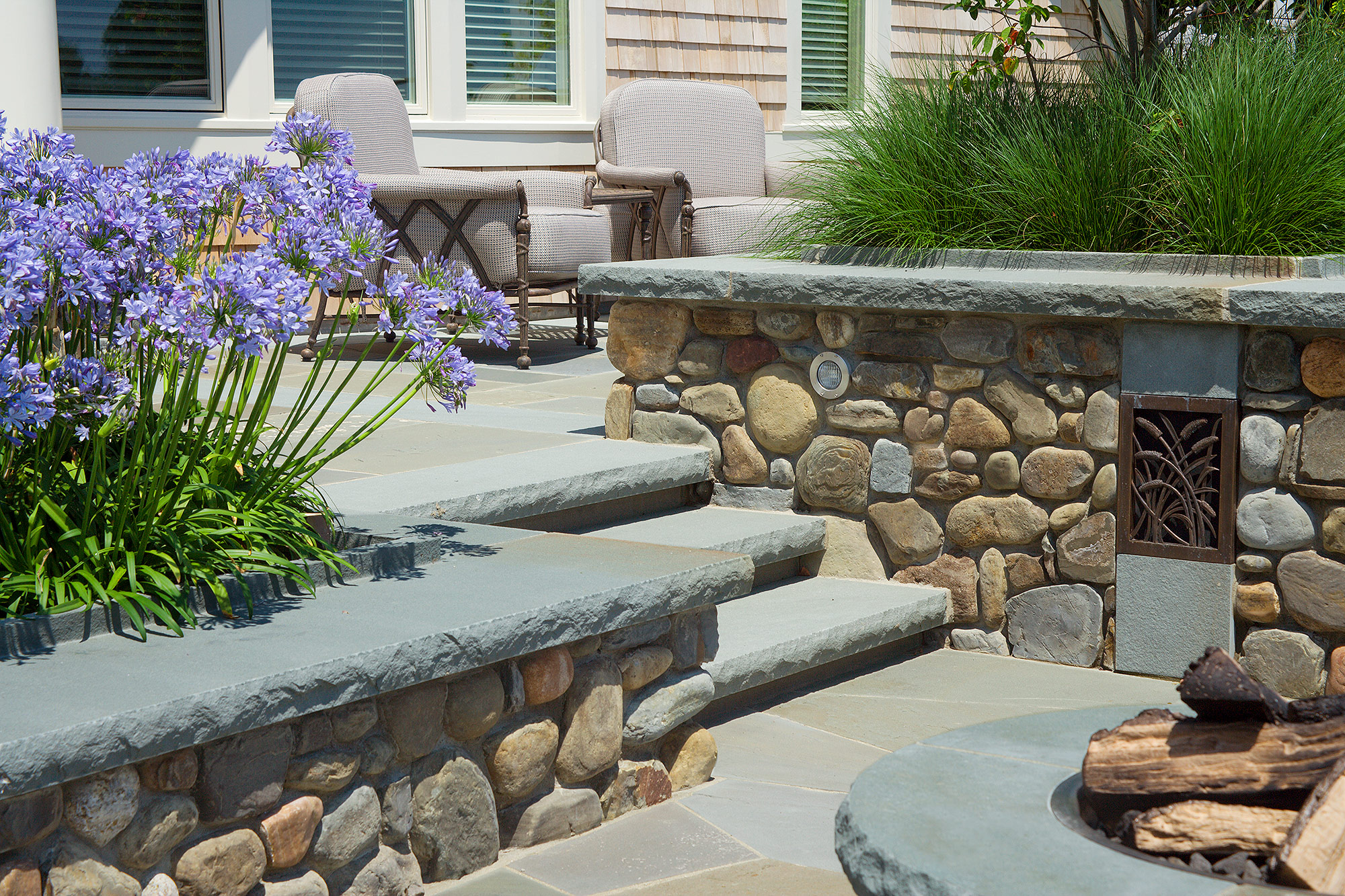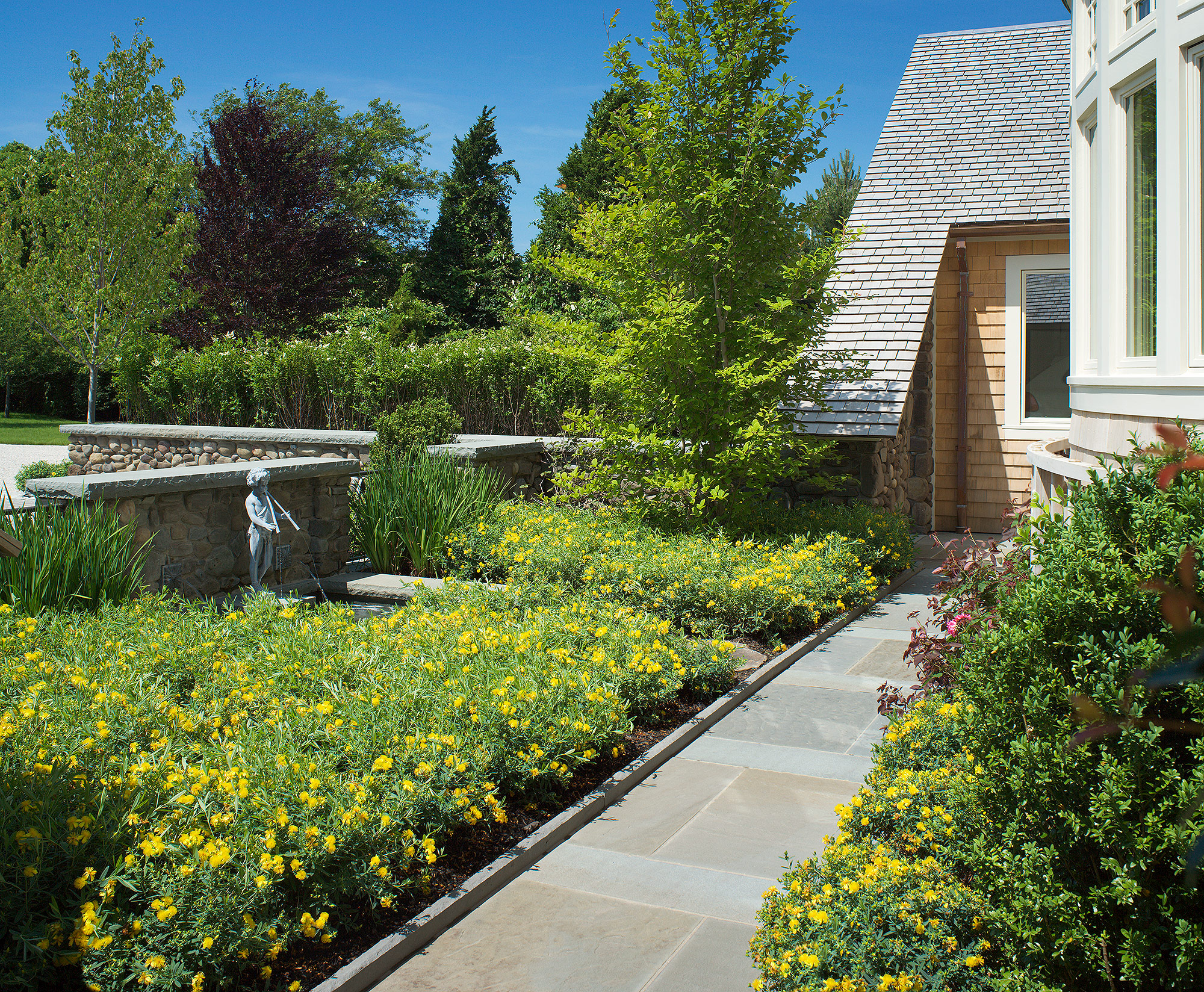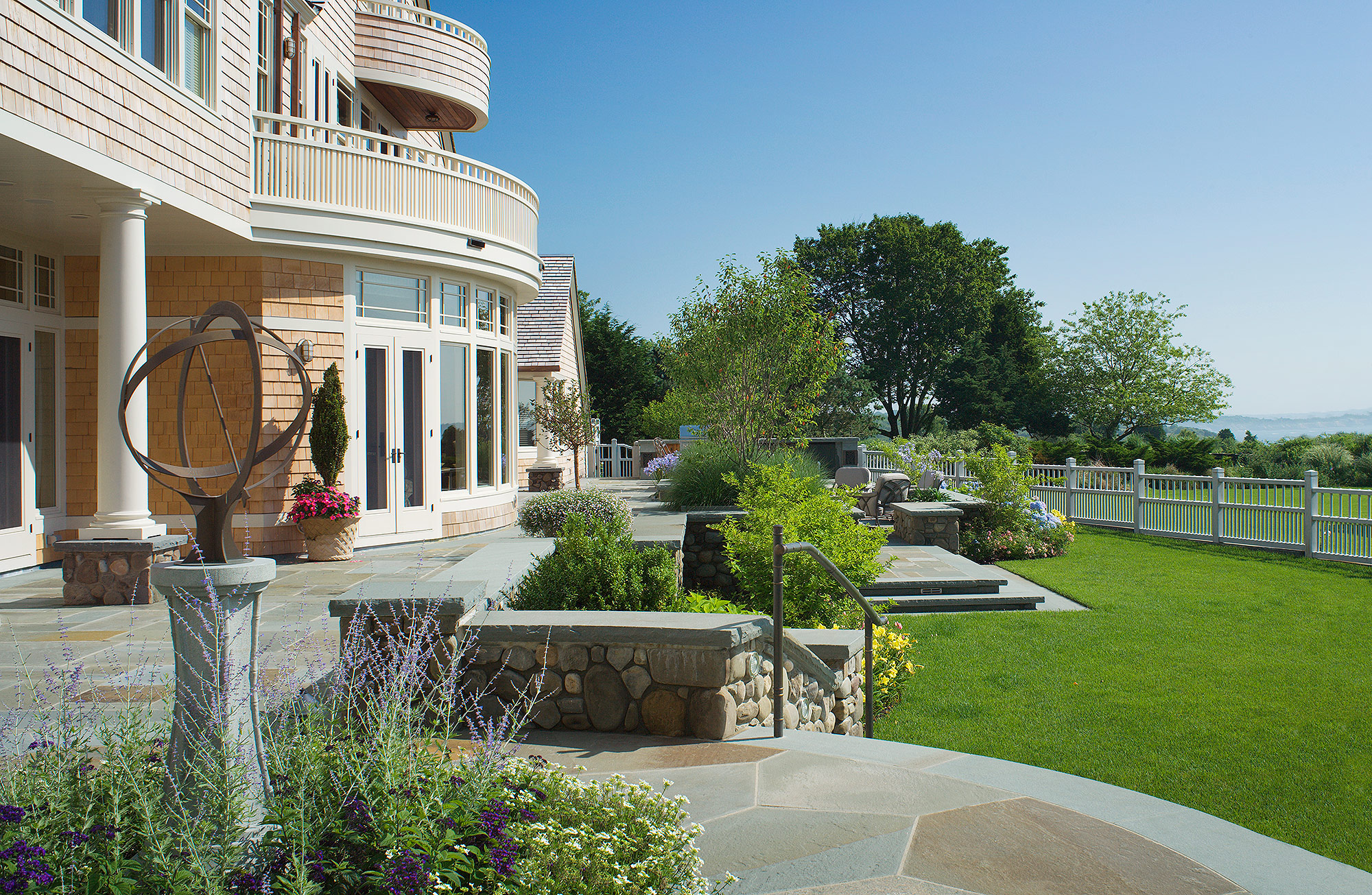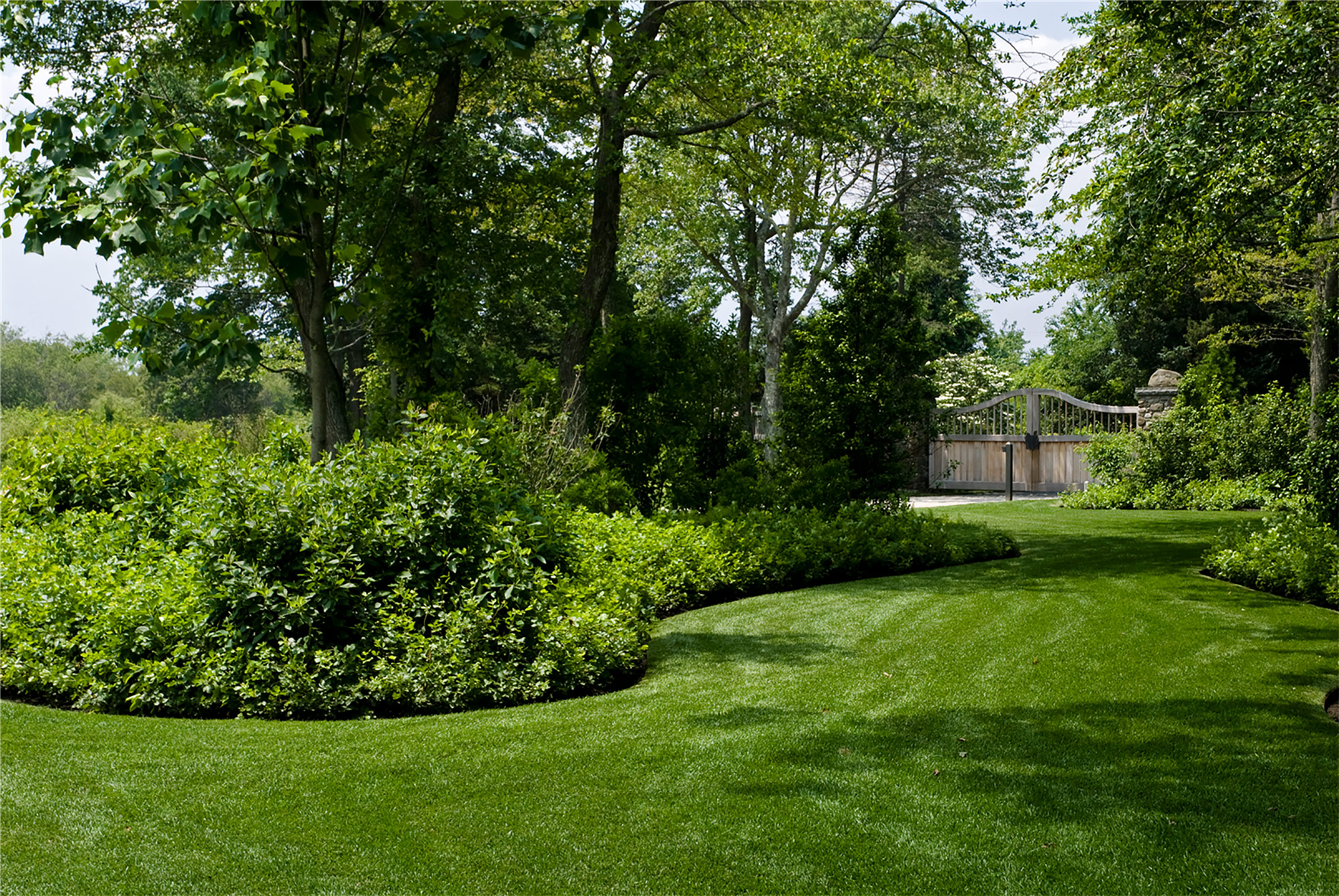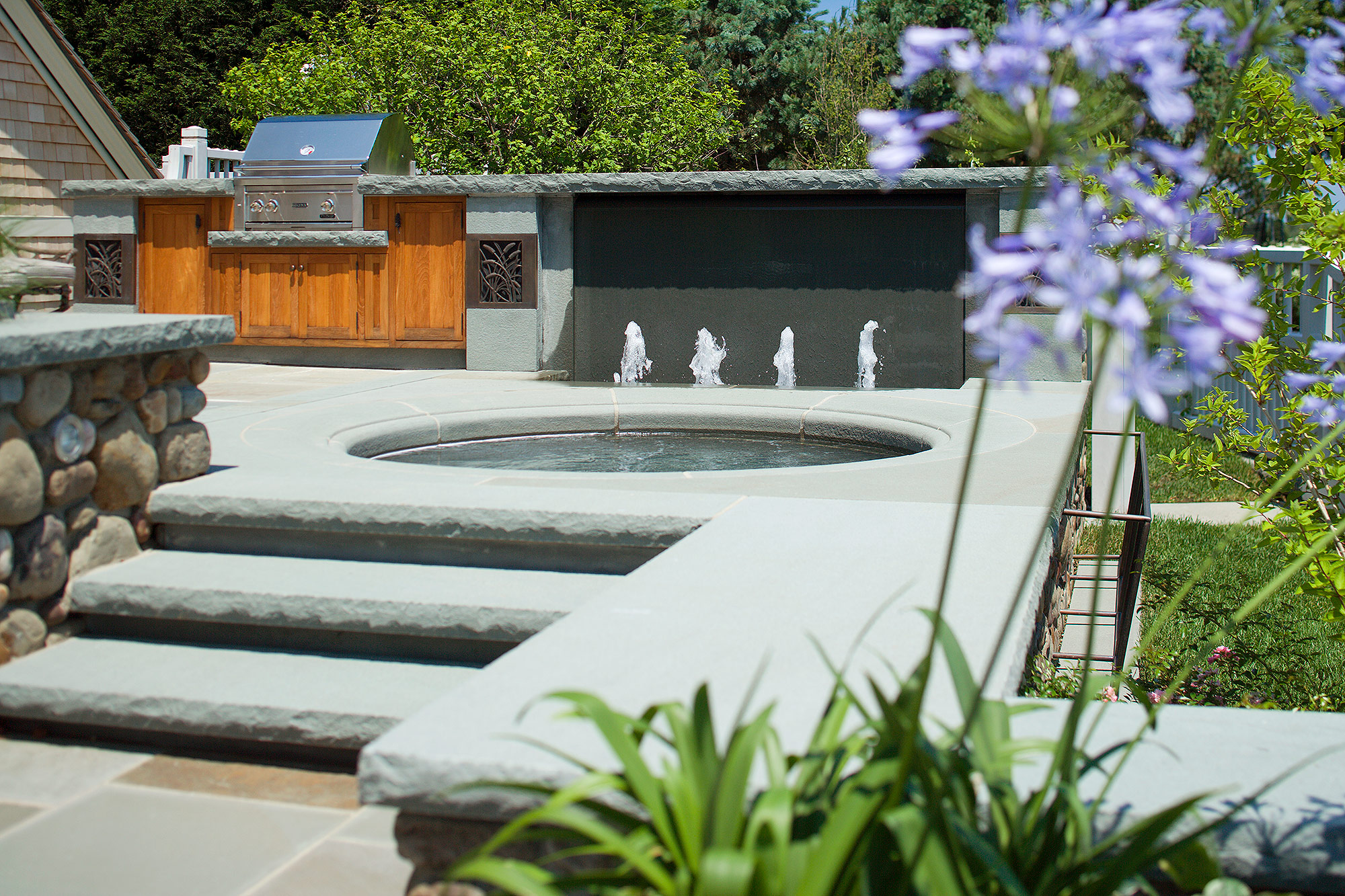 The Grasses
New England
The Grasses is a shingle-style home that sits on a 7.7 acre lot in a quiet coastal community. Overlooking the adjacent bay, this home radiates New England charm, preserving the rich tradition of local historic architecture. The design respects the surrounding pastoral landscape and embraces the culture of today's lifestyle.
The eastern part of the site contains open conservation fields that became a major inspiration for the detailing of stone, bronze and wood elements throughout the property. Existing native and ornamental grasses influenced the custom features which include the bronze speaker grill covers, bronze and wood fencing, fence latches, handrails and a cradle for the spa cover. The bronze grass inflorescence and leaves appear to be tilting in the wind, an artistic nod to the seashore location. The grass theme expands to include a bamboo design for the stone base of the armillary sphere and the custom handrails. Mosaic paving patterns at the armillary sphere and spa terrace pay homage to the fractures in the native ledge outcropping at the shoreline. Wooden gates and fence enclosure incorporate the natural themes and provide needed containment for the client's dogs.
The site is structured with large-scale design lines and makes use of native materials. Particular attention was put into construction methods and material selections that are sustainable and sympathetic with the natural environment. Preservation of open space and conservation easements required sensitivity to grading and drainage. The design creates four seasons of interest through the combination of plant materials. Deer resistant and moisture tolerant native selections are necessary in the outlying areas of the site. Through an attention to detail, alignment and harmonious organization this design honors the site's historic and unique location while allowing for moments of subtle artistic interventions.
Awards
| | |
| --- | --- |
| | Malaysia Landscape Architecture Awards |
Collaborators
PROJECT MANAGER: Ray Maiello
LANDSCAPE CONTRACTOR: Fields of Dreams
GENERAL CONTRACTOR: Parker Thompson
ARCHITECT: WM Burgin
SURVEYOR: RC Cournoyer Enterprises, Inc.
SCULPTOR: Andrea Hollis (grass inflorescenses)
METAL WORK: Bob Rotundo