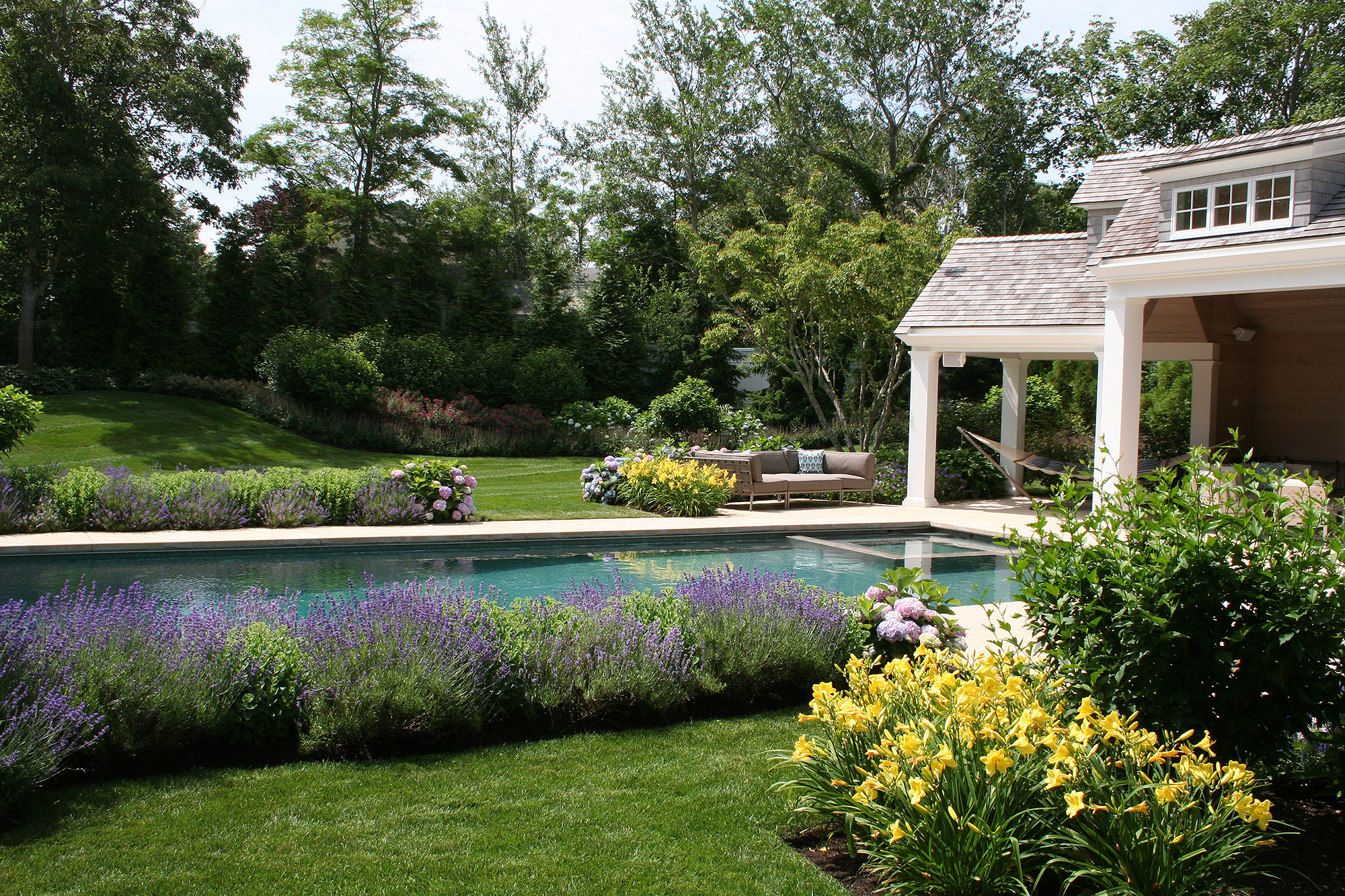 Photo:
View Image Gallery
Close Image Gallery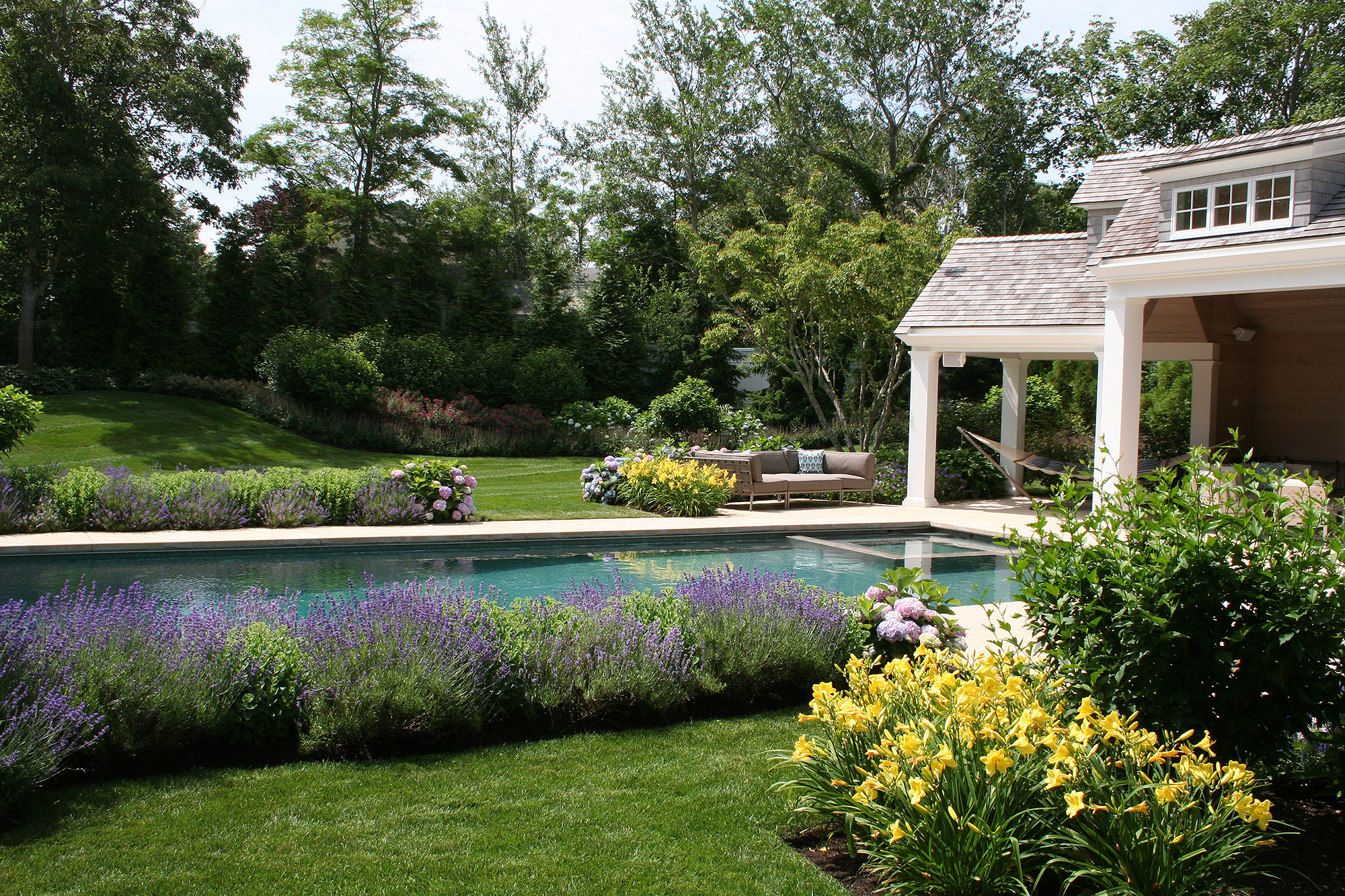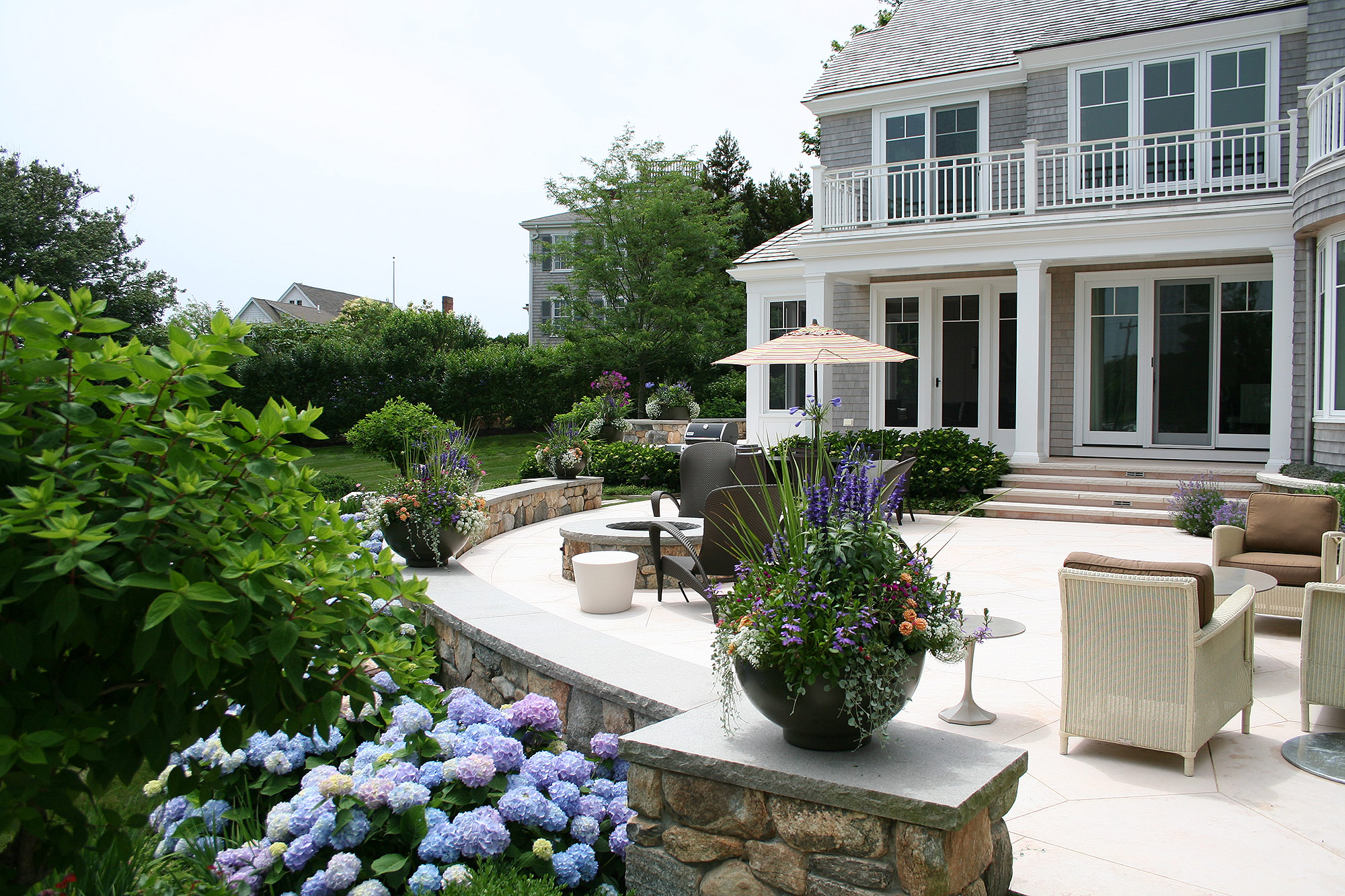 Sunnydell
New England
Sunnydell is located is a popular New England summer community. The construction of a new house created the opportunity to envision the landscape as an extension of the interior spaces, and a link between structures.
The client's desire for generous outdoor living areas drove the design of a large stone terrace and firepit on the water side of the house. The new pool and spa were located near an existing tennis court in the privacy of the back yard.
Planting includes native shrub borders of clethra, arrowwood, silky dogwood, enkianthus, inkberry, red cedar, and sweetspire. Colorful plants around the house were selected for continuous bloom and interest.
The limestone paving matches the warm, light tones throughout the house, and provides a cool walking surface for summer feet. The mosaic pattern in the main terrace was carefully detailed for remote fabrication and ease of installation.