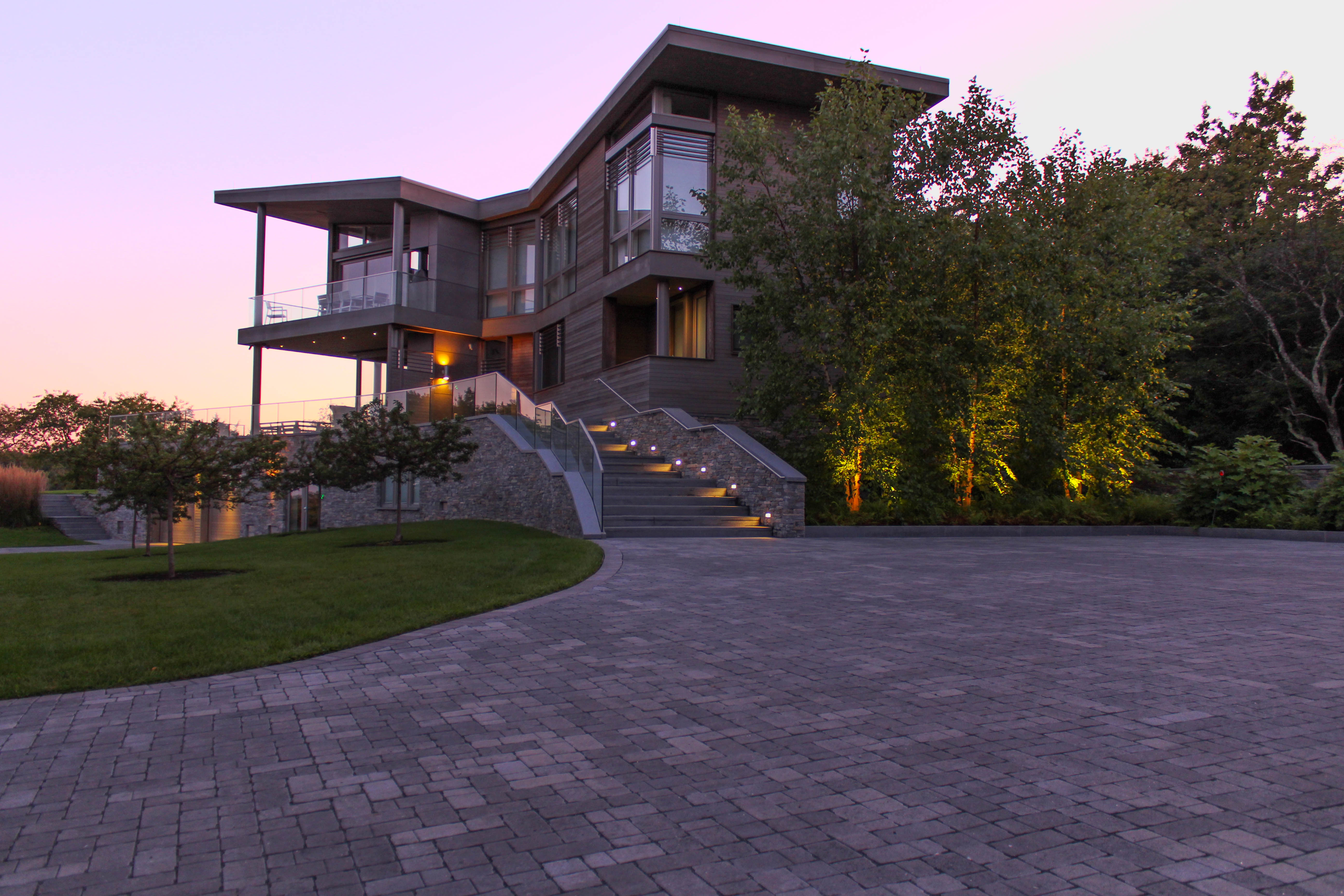 Photo: Romeo D'Andrea
View Image Gallery
Close Image Gallery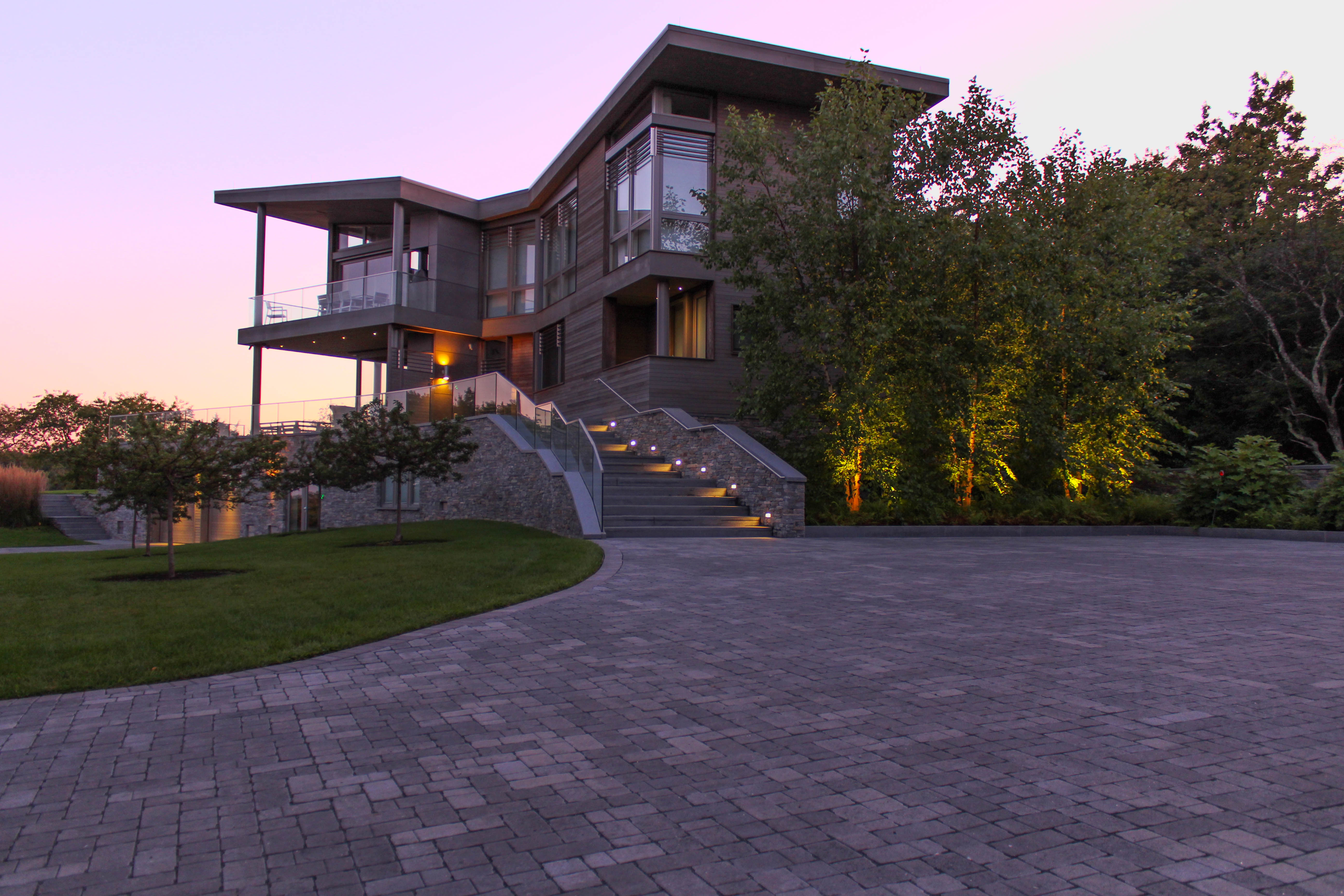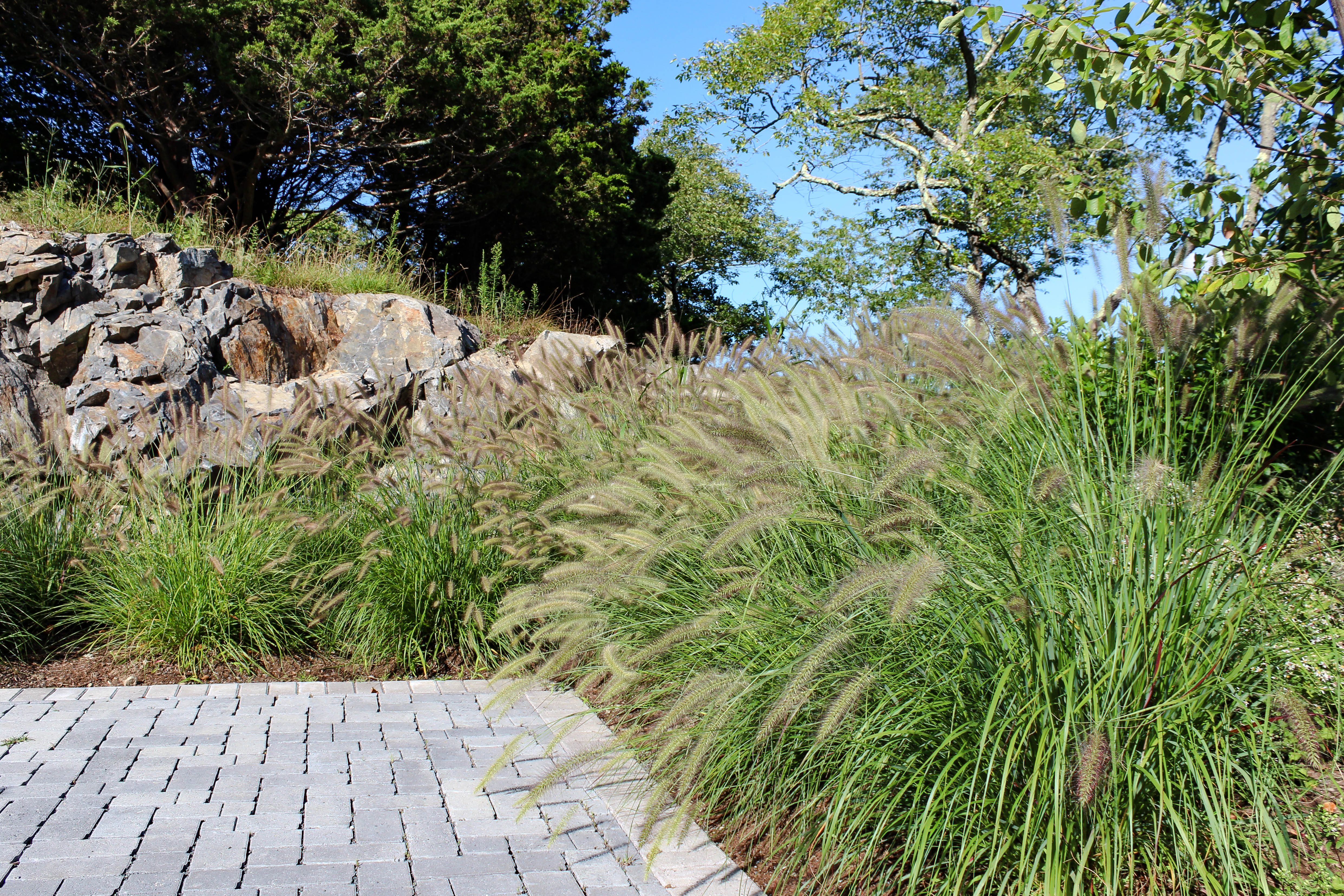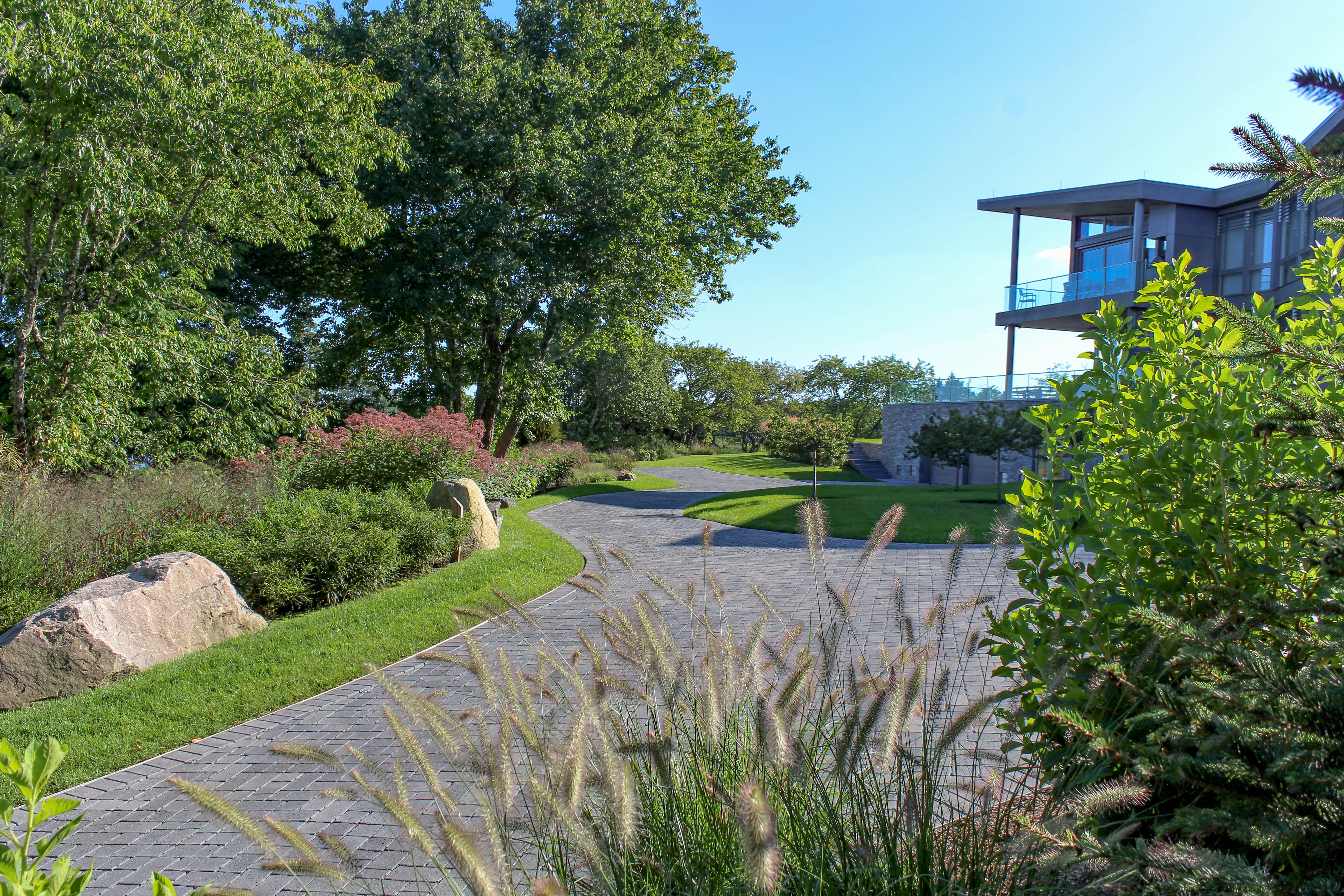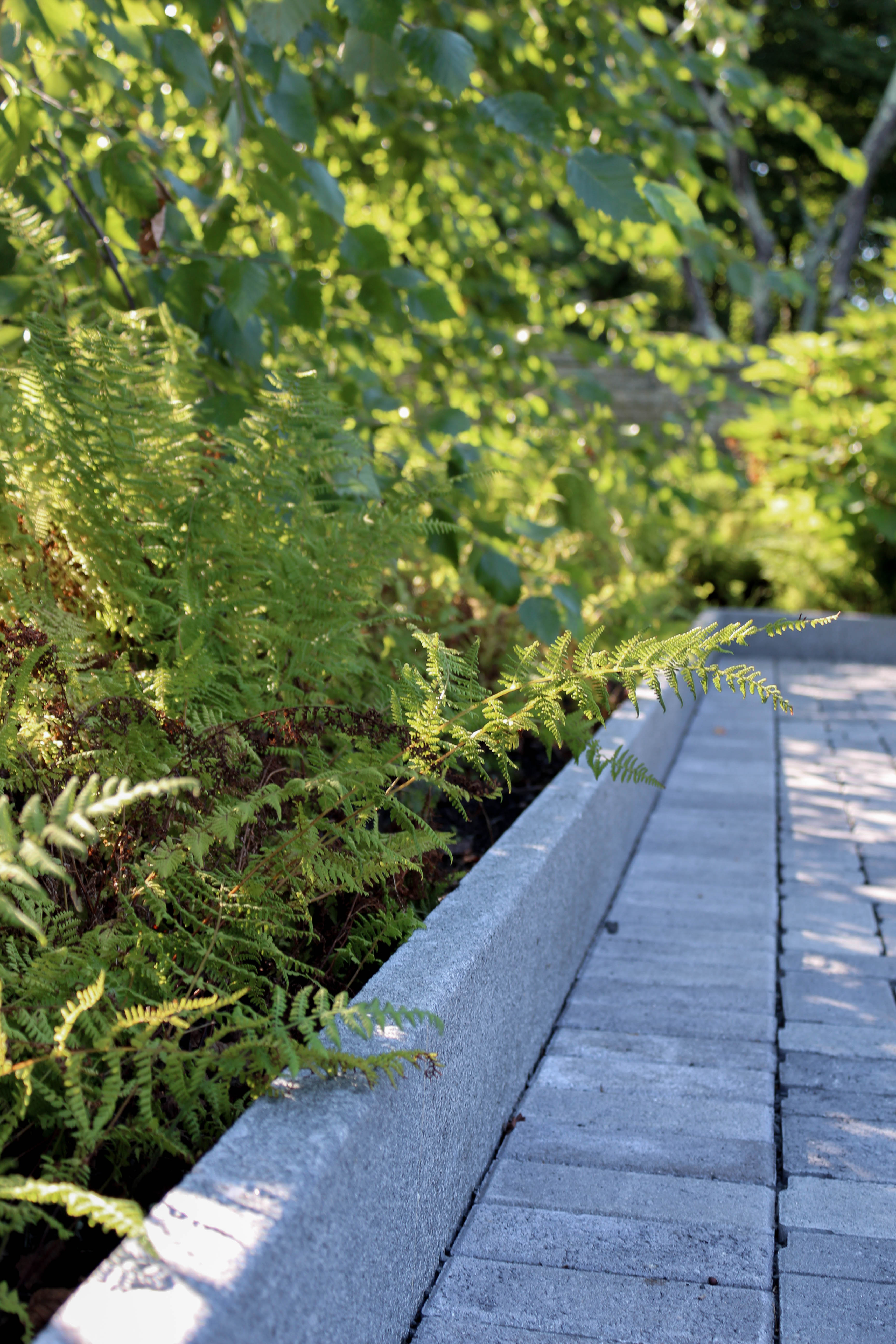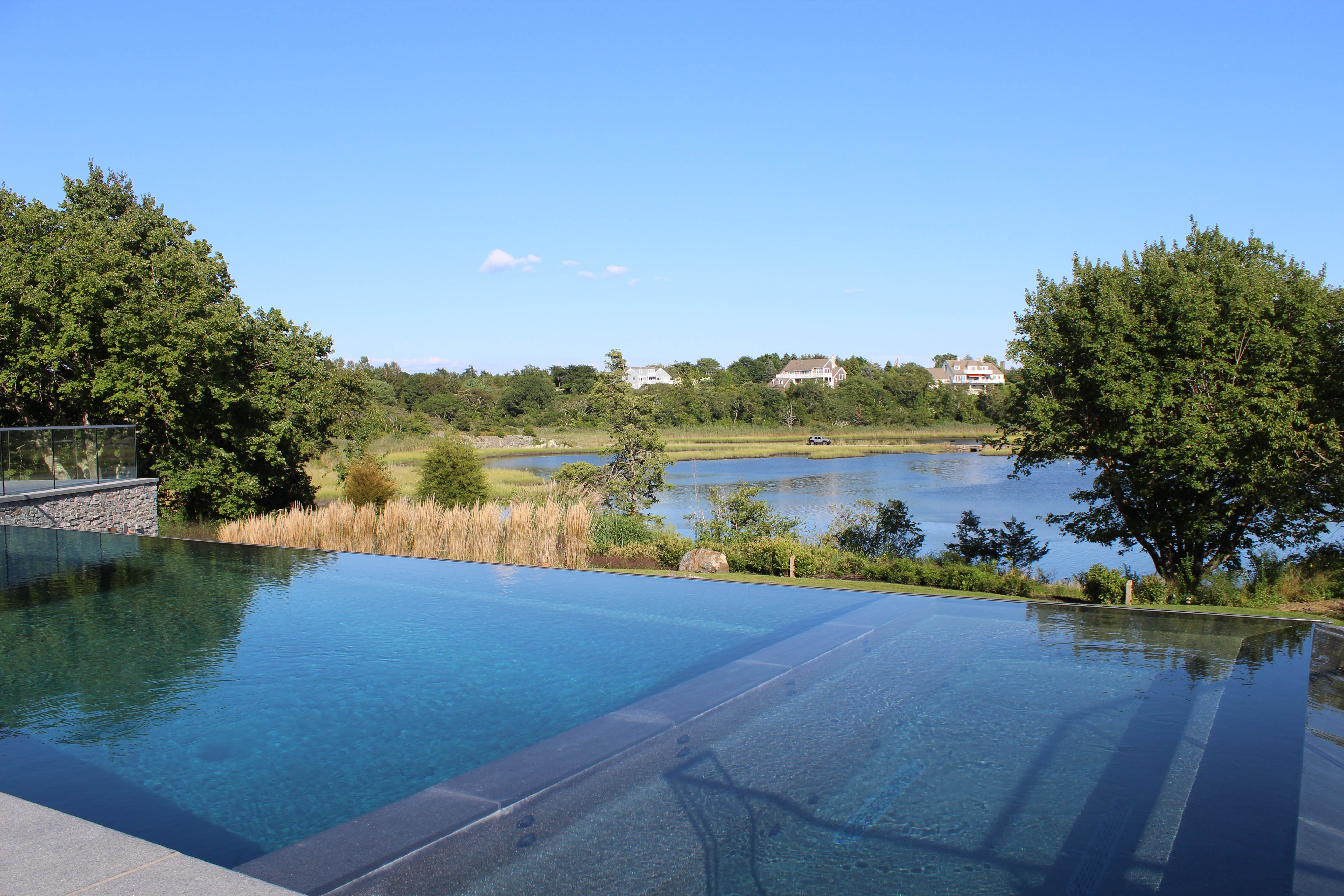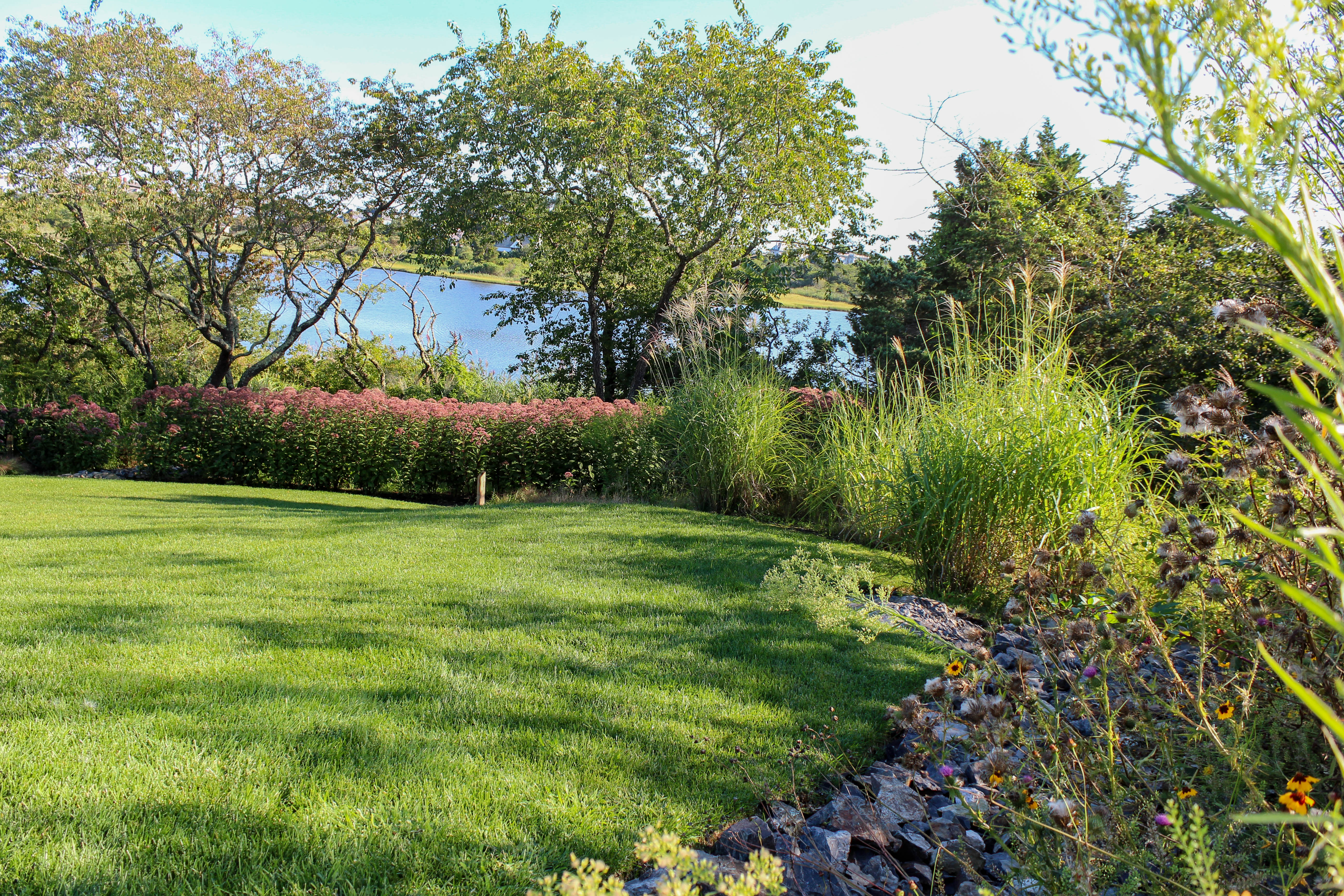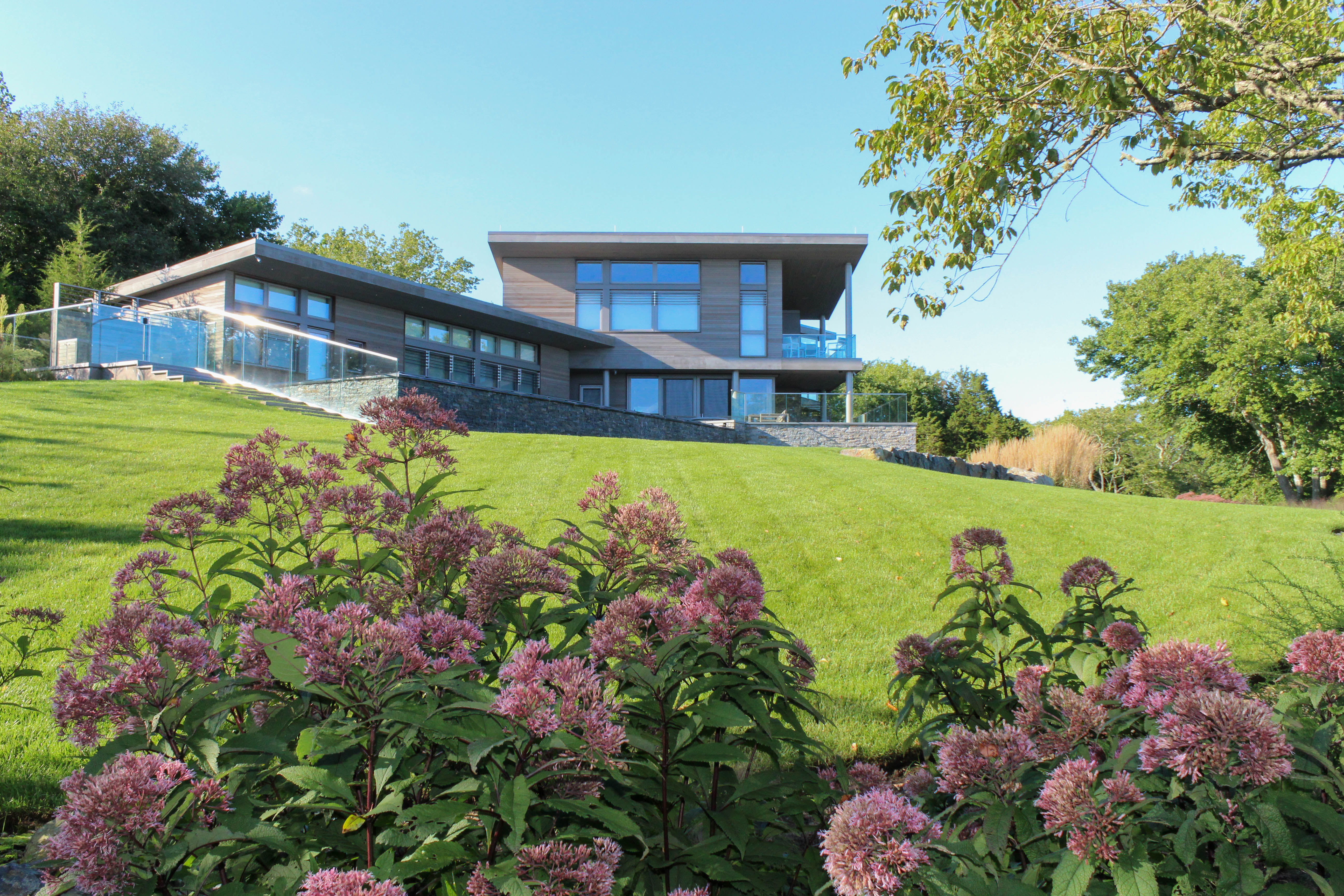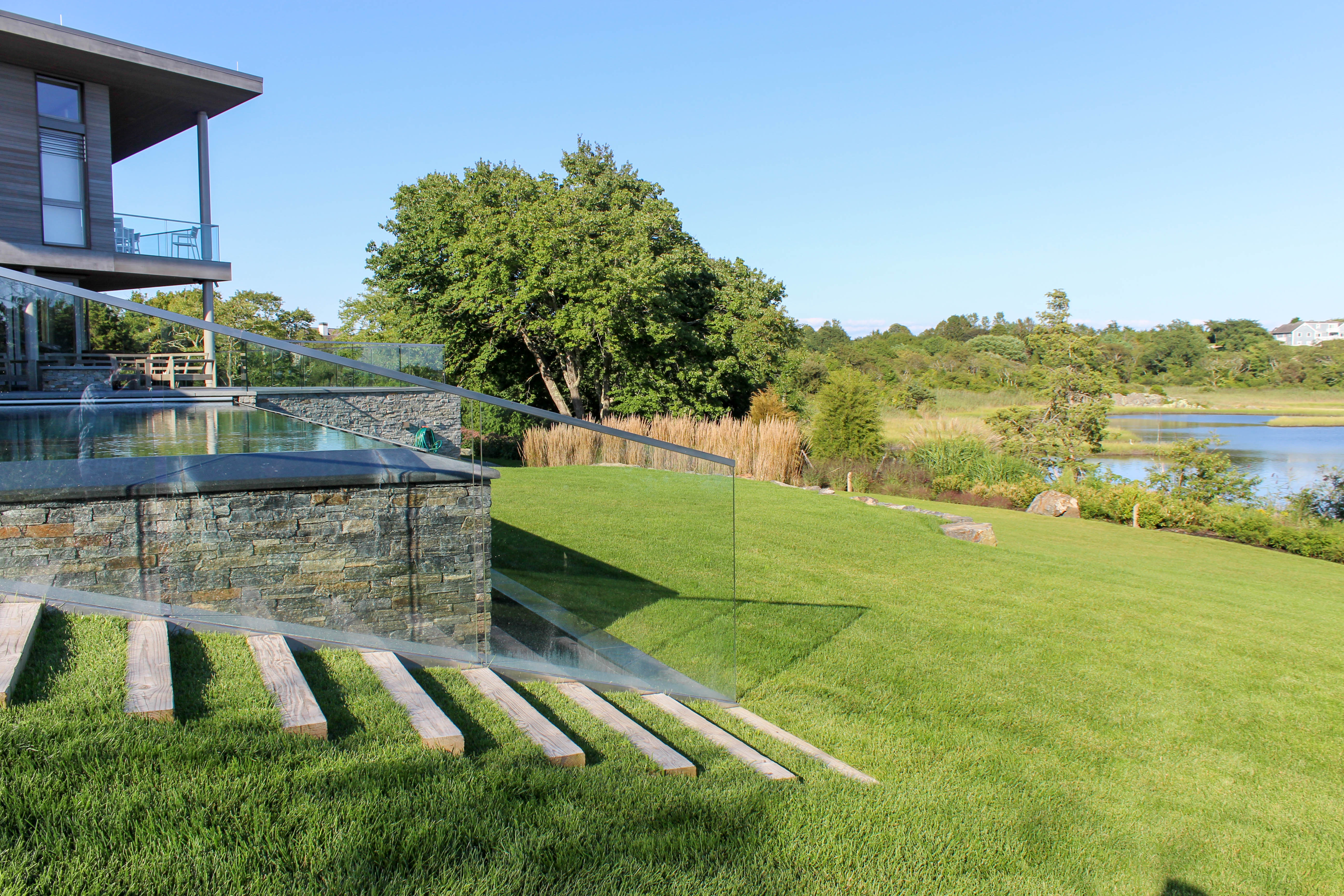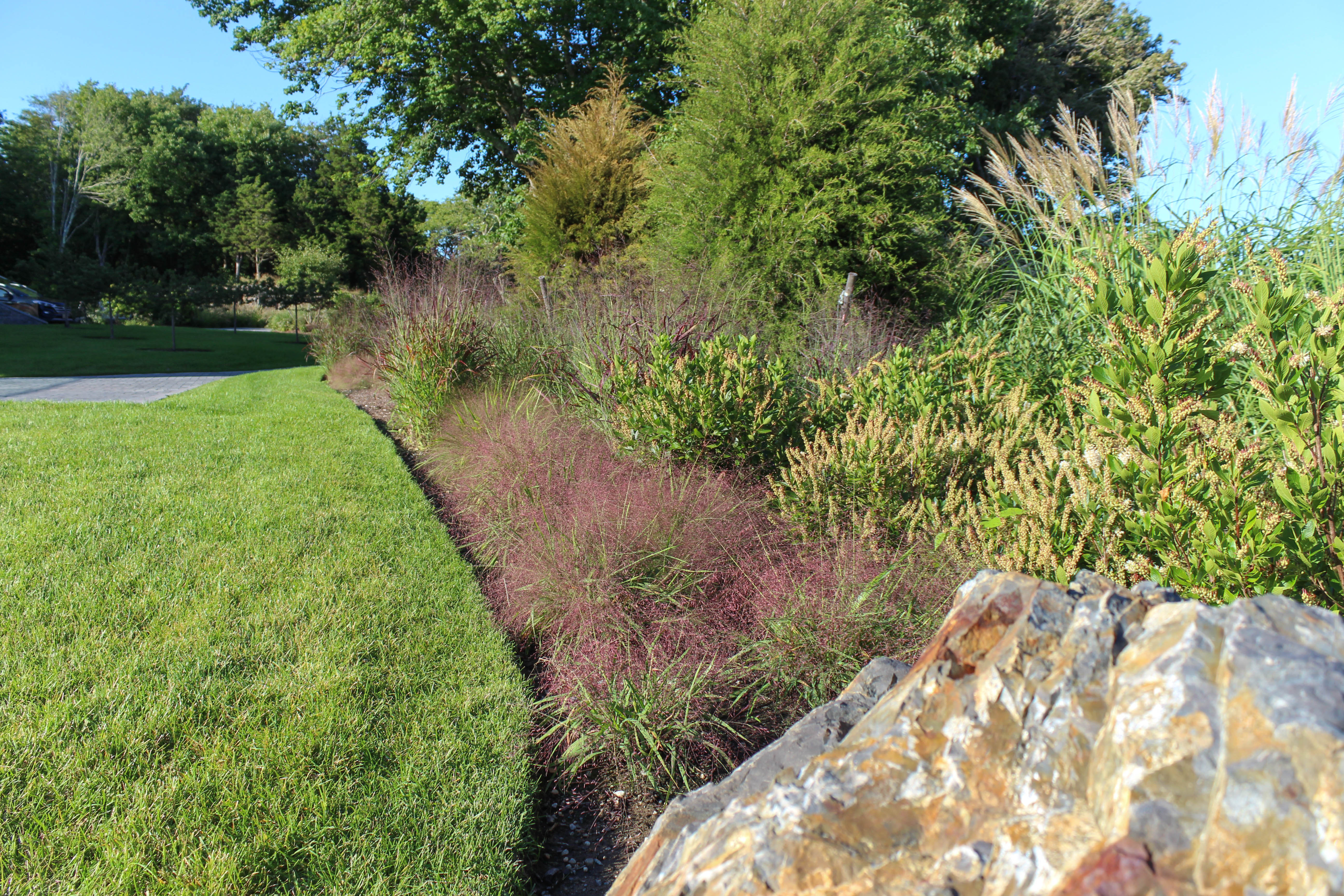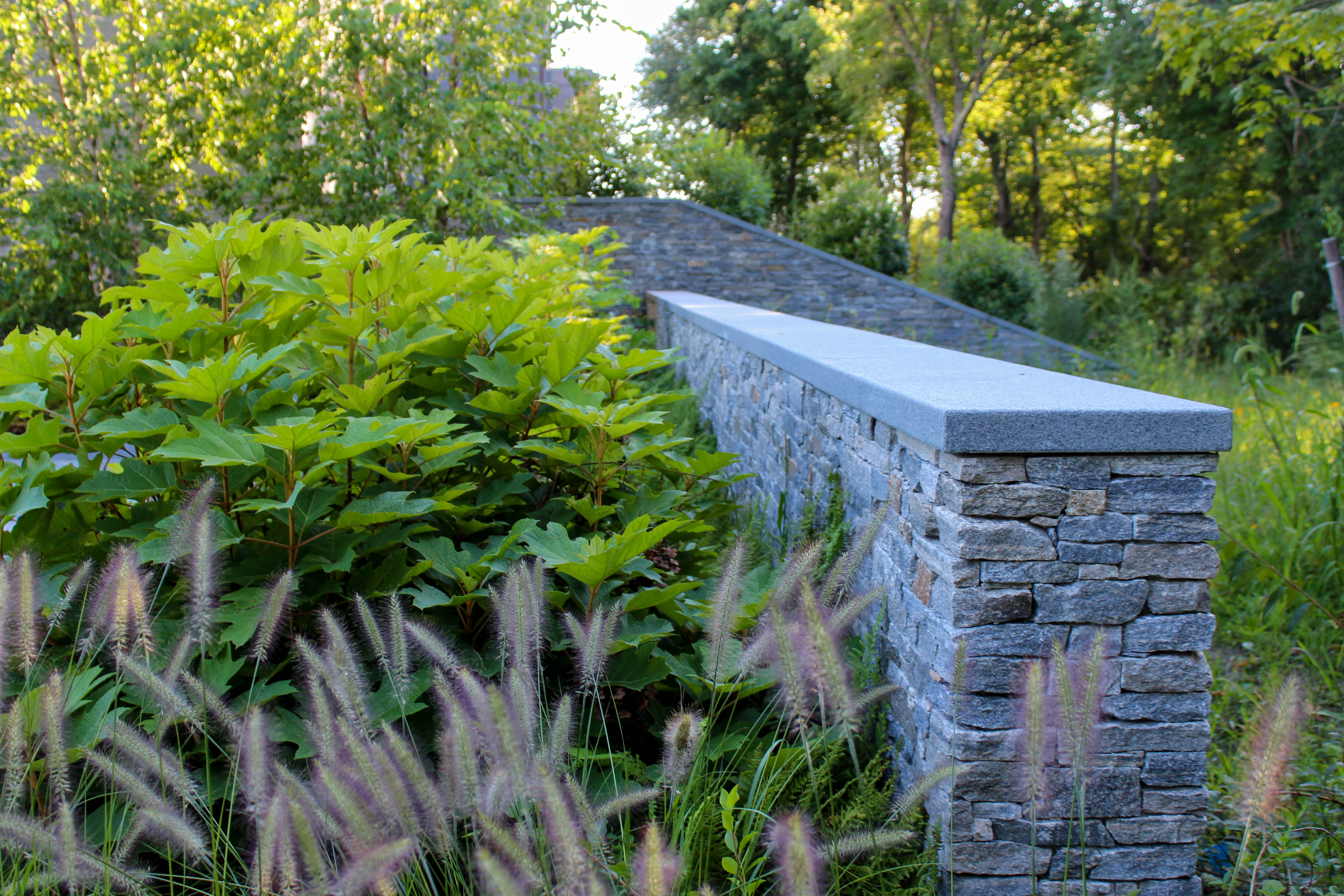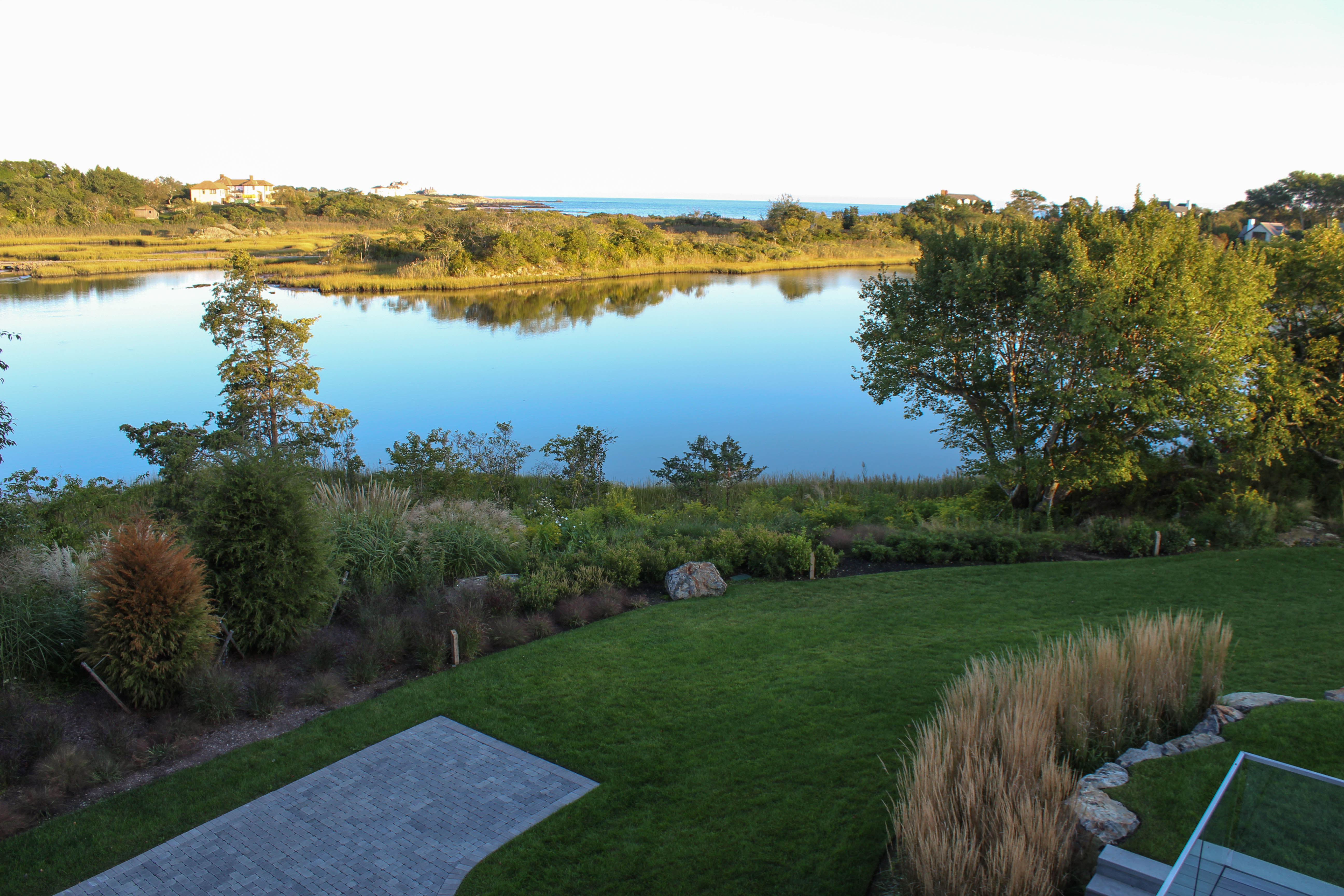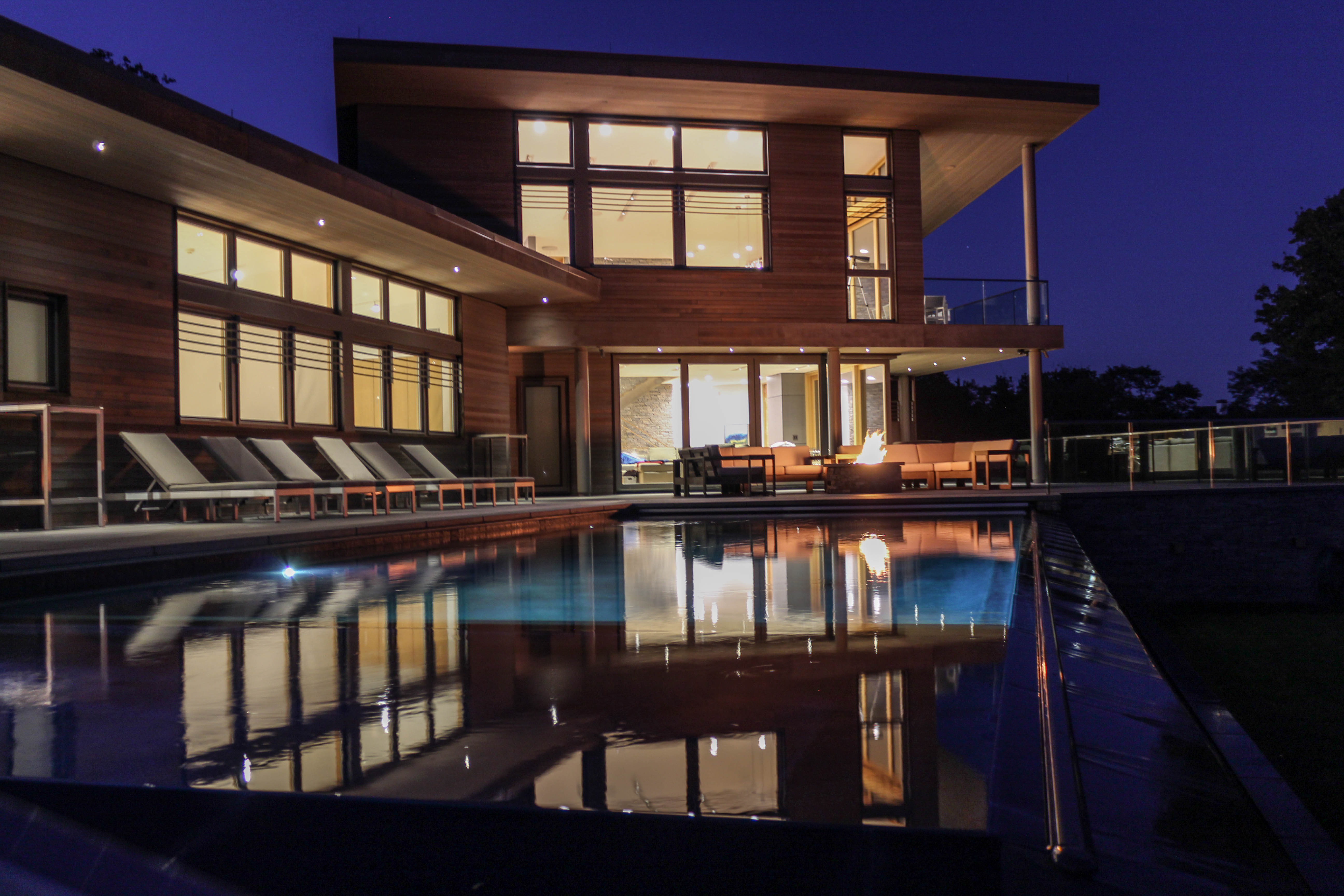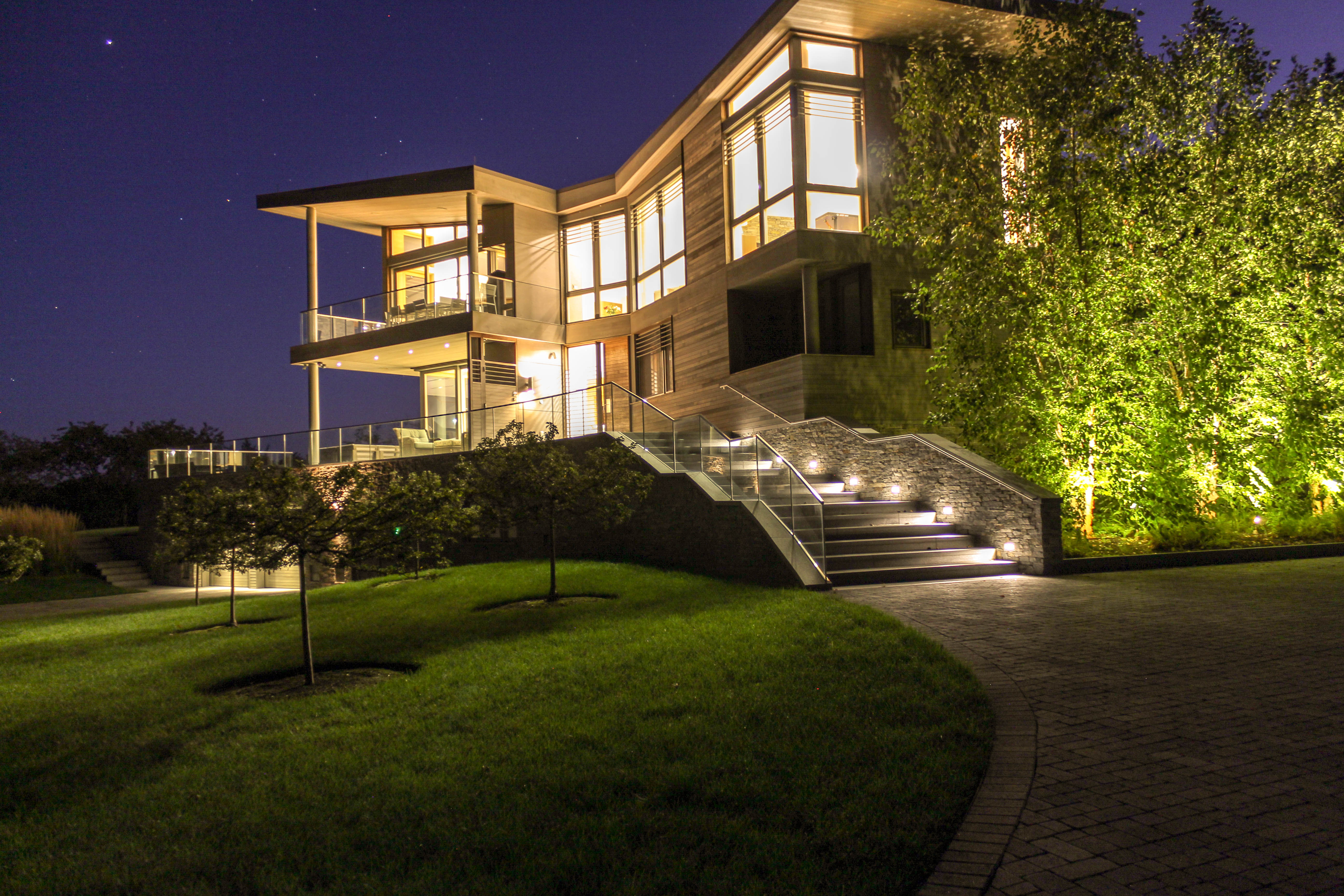 Rocky Cove
Coastal New England
"Rocky Cove" is a 4-acre coastal property set adjacent to a saltwater marsh. In developing the master plan, the team looked to incorporate the natural coastal elements of the adjacent salt marsh, existing wooded landscape and extensive rock ledge. The design goal is to minimize the impacts to the coastal features and wetlands and create a modern design that connects to nature and aligns with the client's modern marine aesthetic.
The design process included site analysis, master plan, schematic design, permitting, design development, construction drawings, and construction observation. The team worked closely with the architect to integrate the marine landscape into design details for an avid sailor and his family to enjoy.
The scope of the overall design includes a new pool and spa, a new porous asphalt drive, a permeable motor court, site lighting, rain gardens, invasive species removal, buffer zone management and restoration, adding native and noninvasive woodland plants, and regrading the site to adhere with flood plain regulations. The team opened a permitted view corridor by selectively removing trees with the aim of balancing the desire for water views and maintaining the natural rhythm of coastal planting by keeping natives like red cedars and cherry trees.
The pool and spa are designed to create a direct visual connection to the surrounding water as well as reflect the geometry of the modern architecture. Granite is used throughout the site in curbing, pool coping, wall caps and steps to reflect the color and aesthetic of the existing ledge. Permeable pavers are used in the new motor court to allow for continued storm-water management. Storm-water runoff is also treated through constructed rain gardens and by sheet flow infiltration compliant with RI Storm-water Design and Installation Manual. These design features create a clean, modern design that mirrors the beauty of the natural setting and preserves the quality of water resources.
Adhering to the CRMC Coastal Buffer Planting Guide, clusters of native species like Sweetfern, Joe Pye Weed, Clethra, Pink Muhly Grass and Bearberry are planted between the property and the saltwater marsh. By removing invasive species in the woodland we are able to add native species like rhododendrons, hollies, junipers and blueberry that support the local ecosystem.
In addition to safely lighting steps and outdoor living spaces, site lighting remains minimal so as to quietly celebrate the natural features without visually altering the beauty of the salt marsh, surrounding woodlands and sky views. Selected areas of ledge and specific mature trees are highlighted throughout the site.
By working with the town and regulatory agencies we were able to create a design that enhances the existing coastal environment and sustains the natural resources. All of this, coupled with a keen eye for design and custom details, creates a modern, natural oasis for a family to connect with all levels of their coastal surroundings.
Awards
| | |
| --- | --- |
| | 2019 RIASLA - Merit Award |
Collaborators
ARCHITECT: Amanda Martocchio Architecture + Design, LLC
SURVEYOR: National Land Surveyors-Developers, Inc.
CIVIL ENGINEERS: Waterman Engineering Company and Principe Engineering
LANDSCAPE CONTRACTOR: Schumacher Companies
ENVIRONMENTAL CONSULTANT: Mason & Associates, Inc.
LIGHTING: Brilliant Lighting Inc. and Barcellos Lighting and Design
PHOTOGRAPHER: Romeo D'Andrea