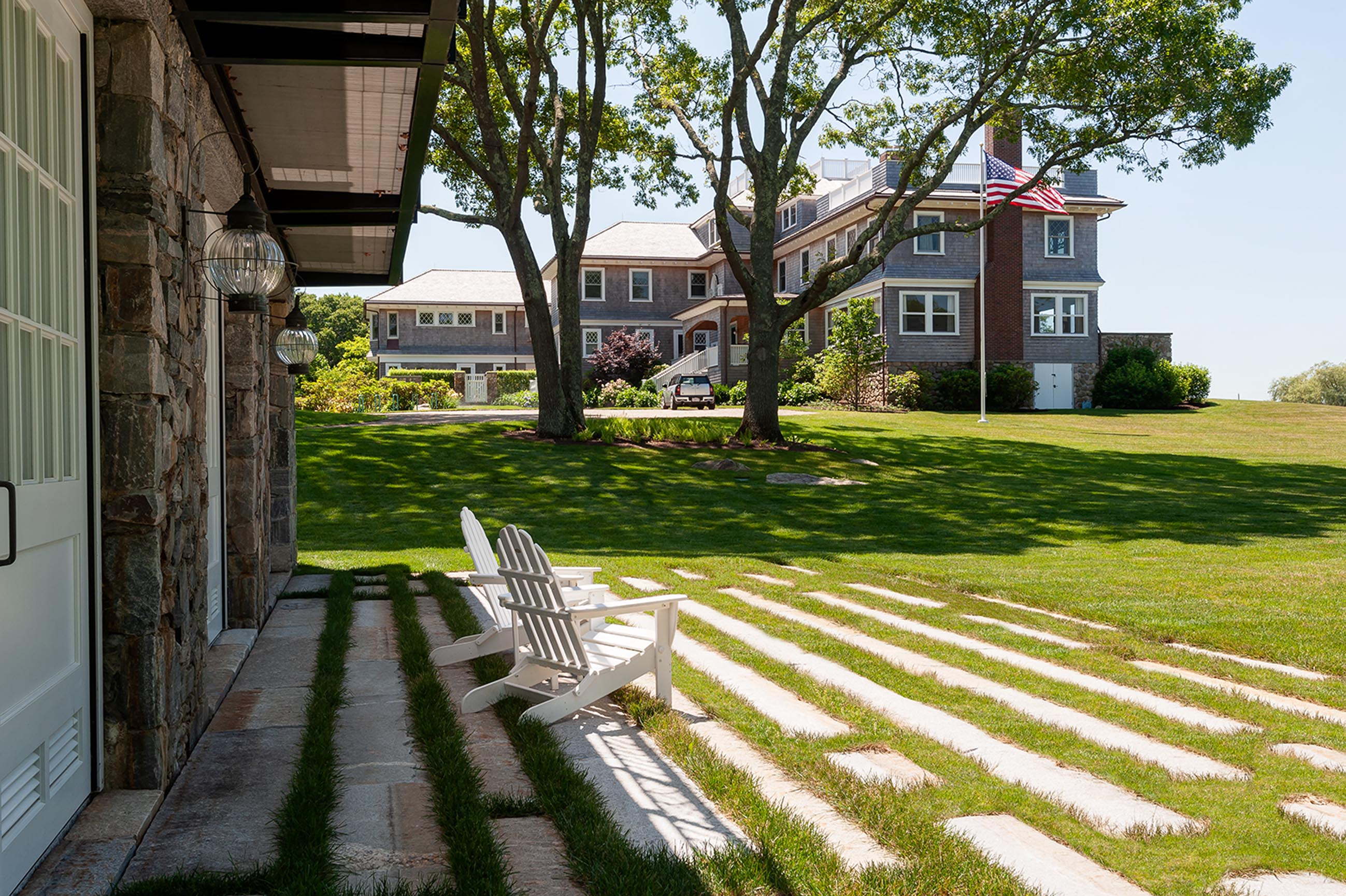 Photo: Rosemary Fletcher
View Image Gallery
Close Image Gallery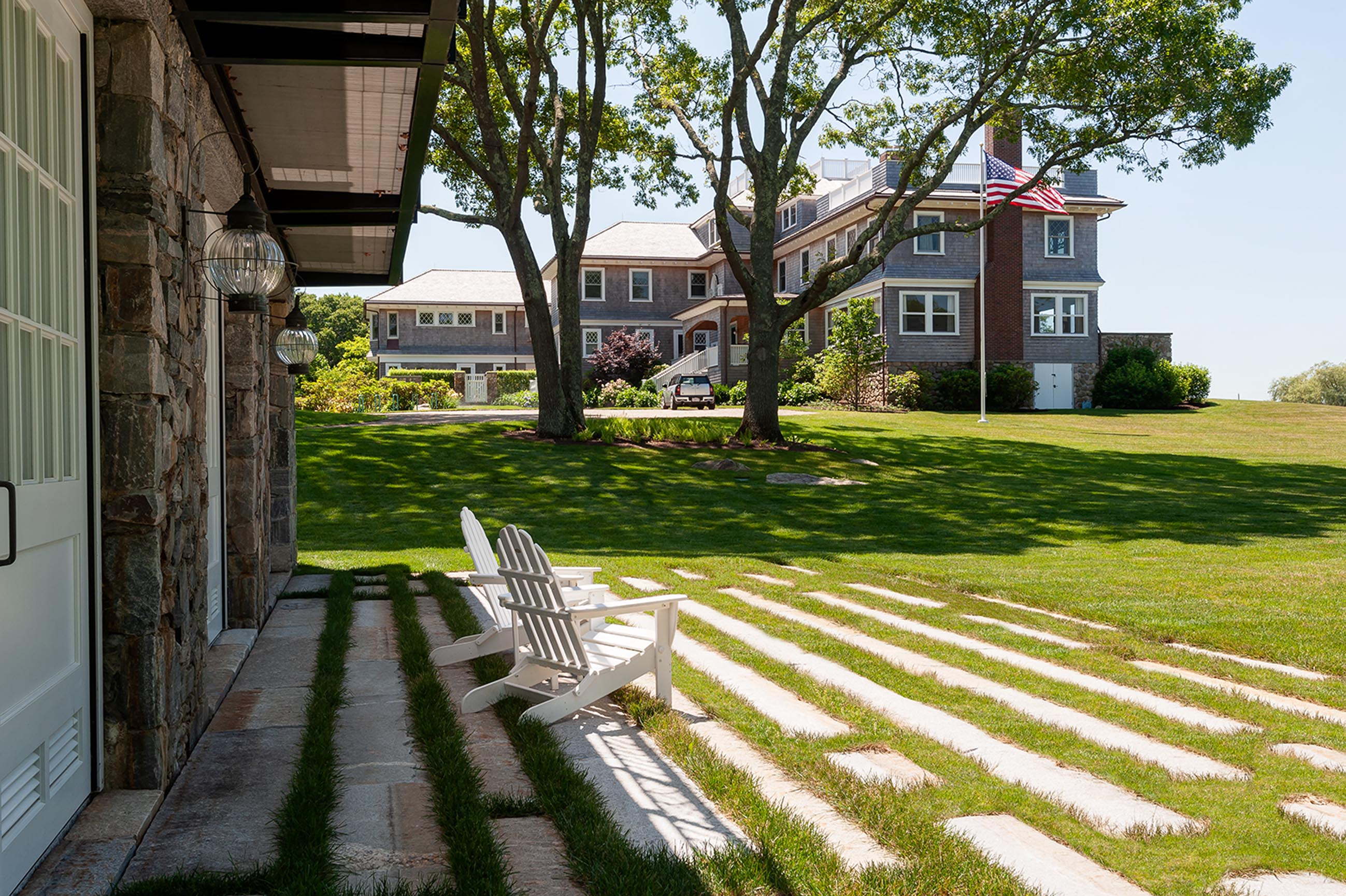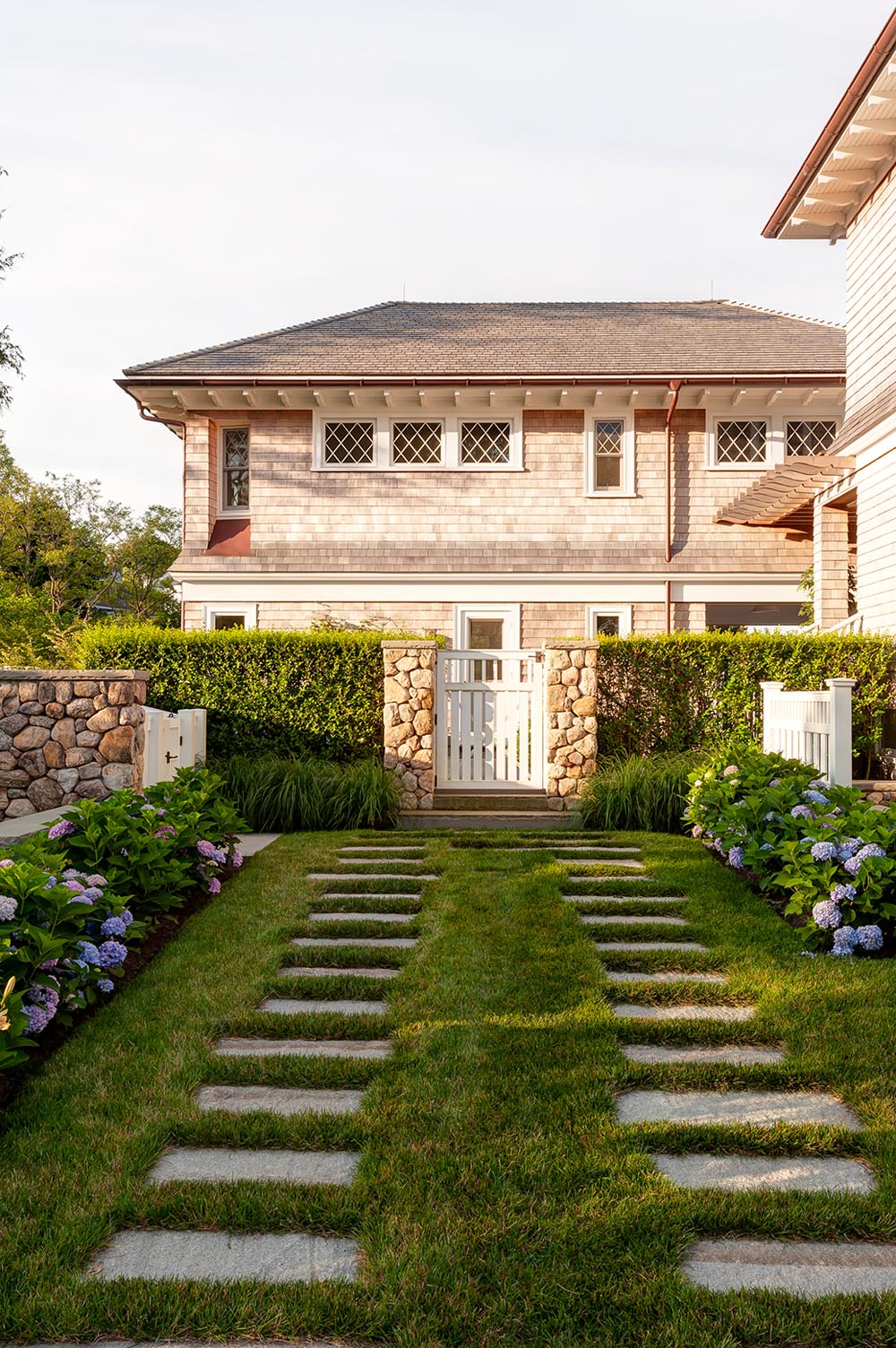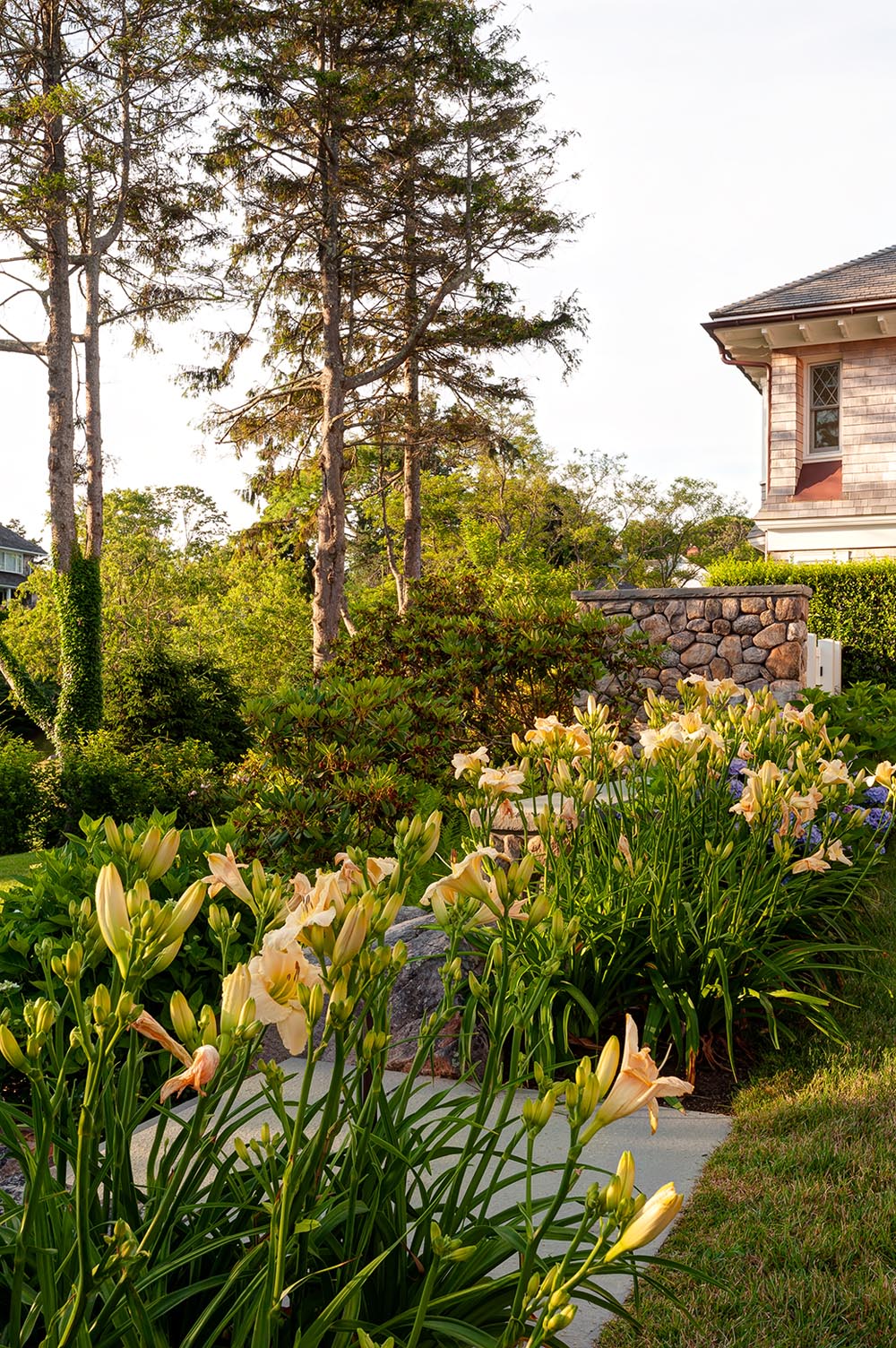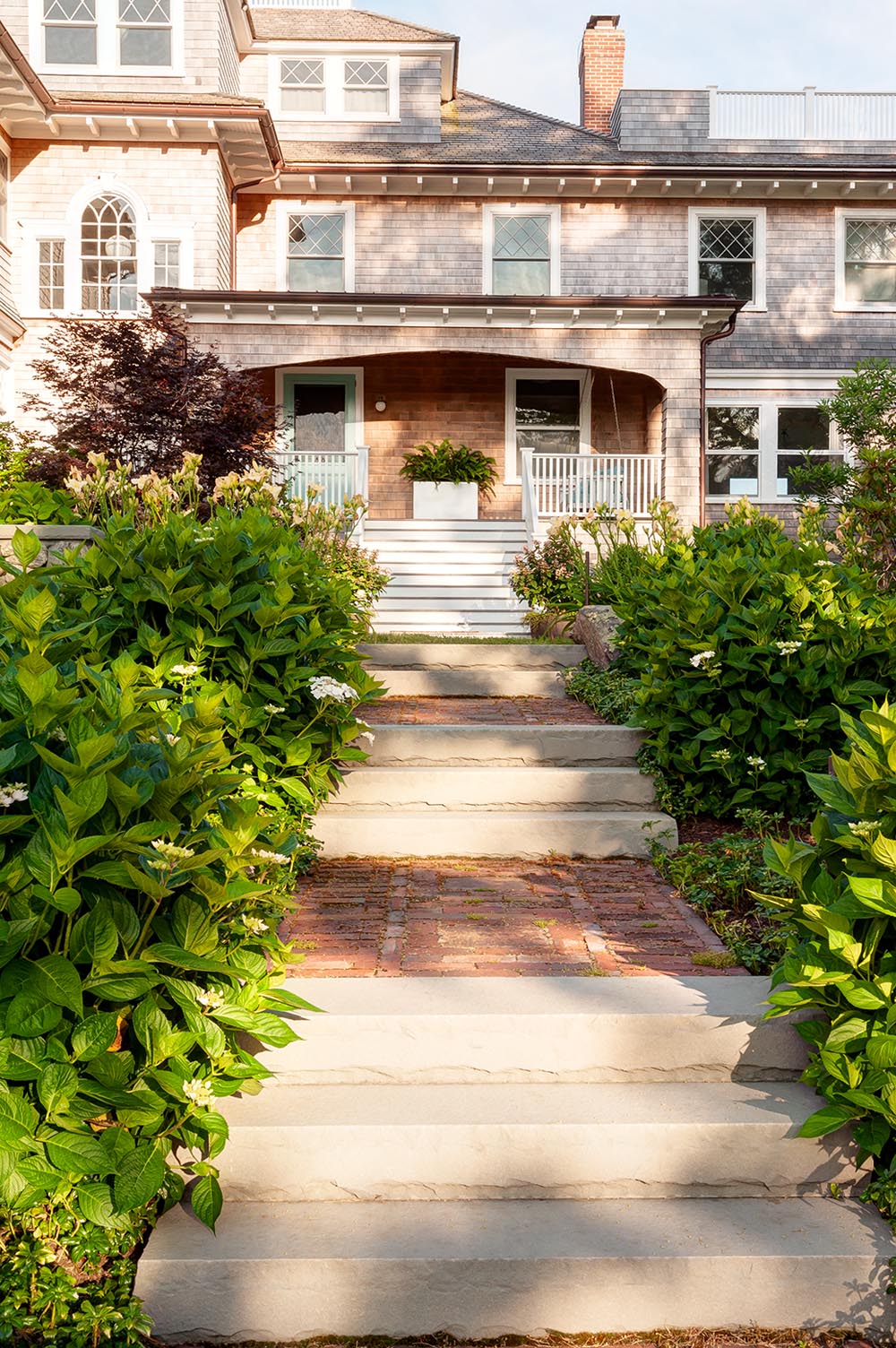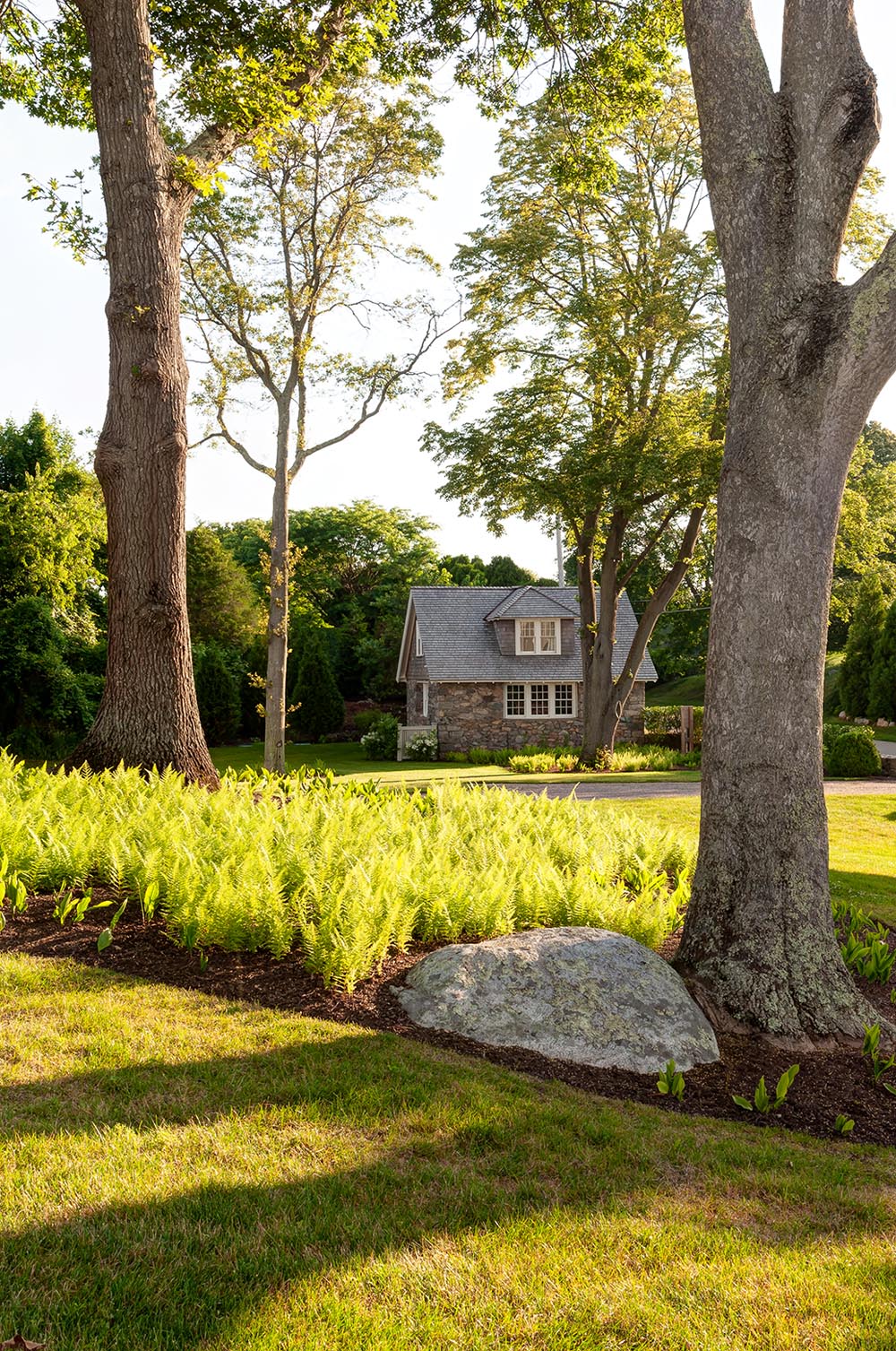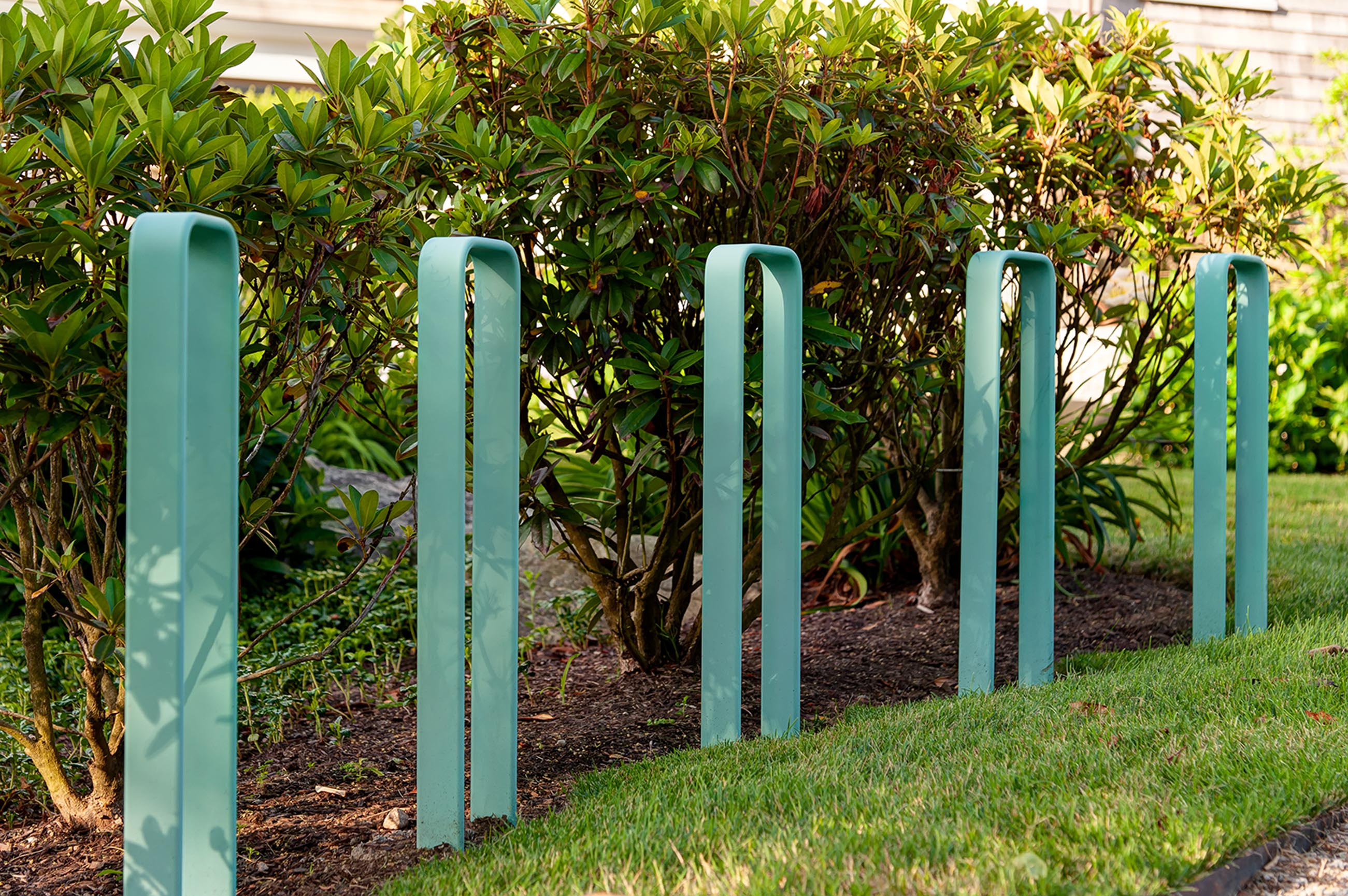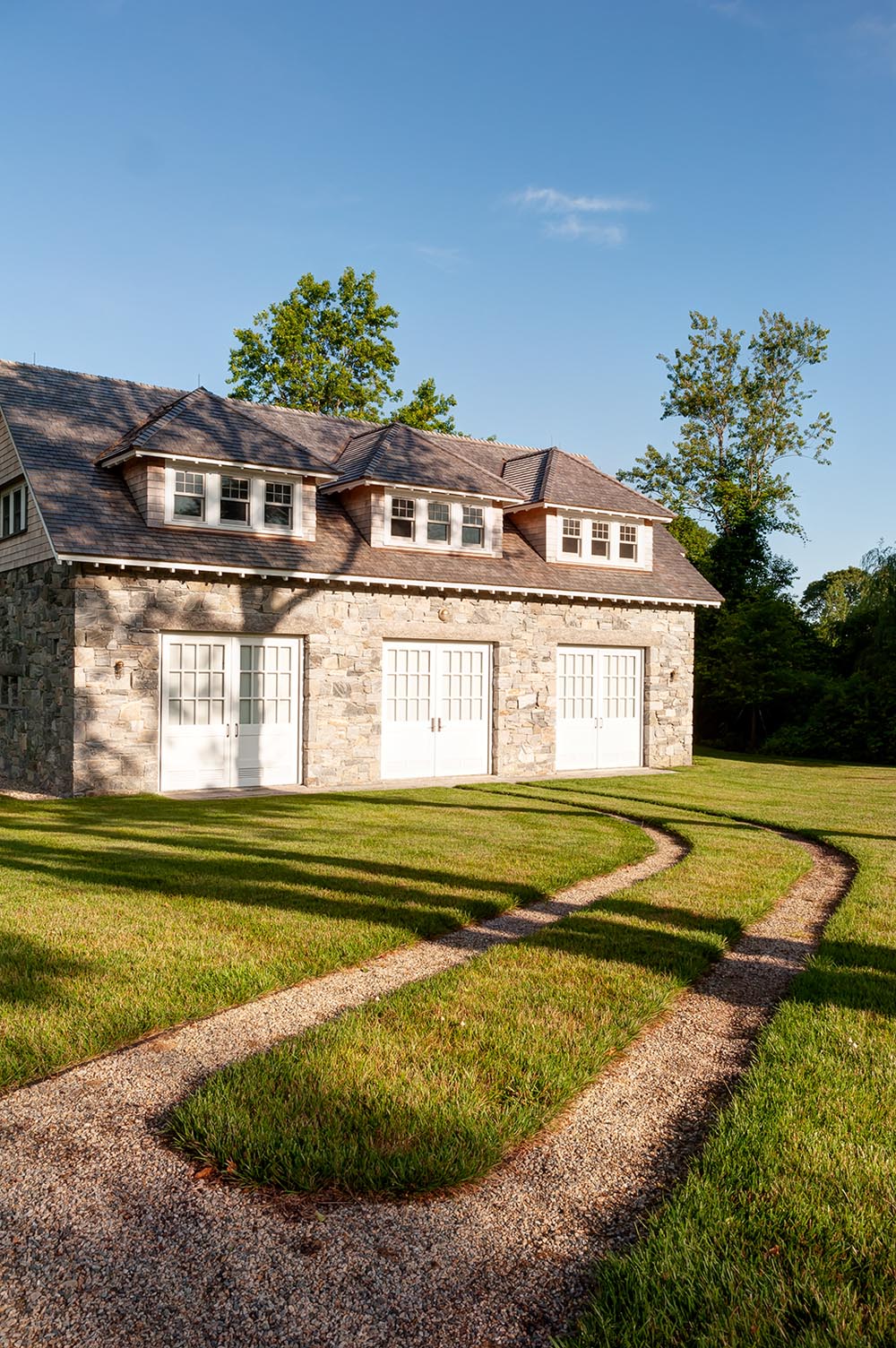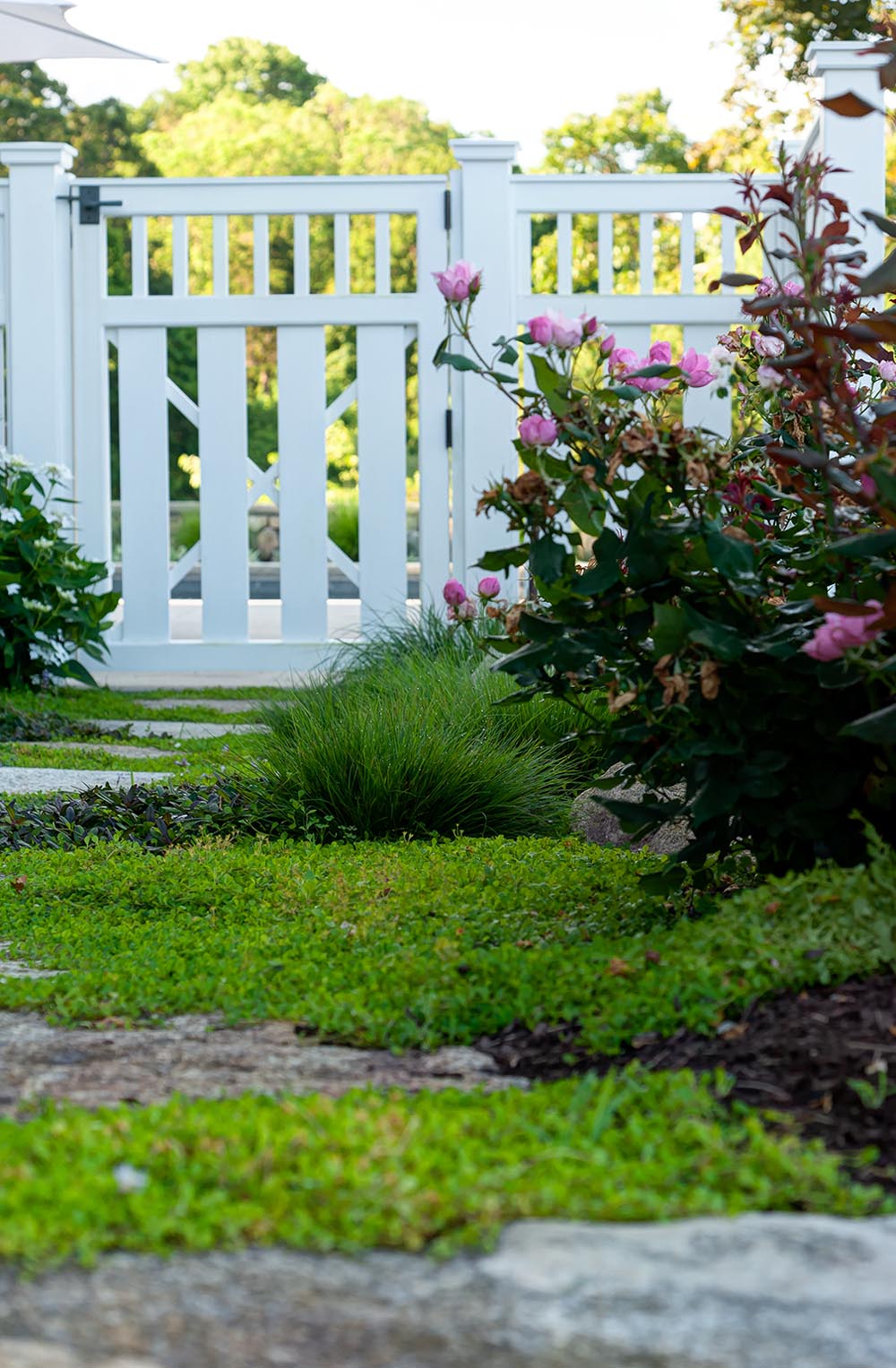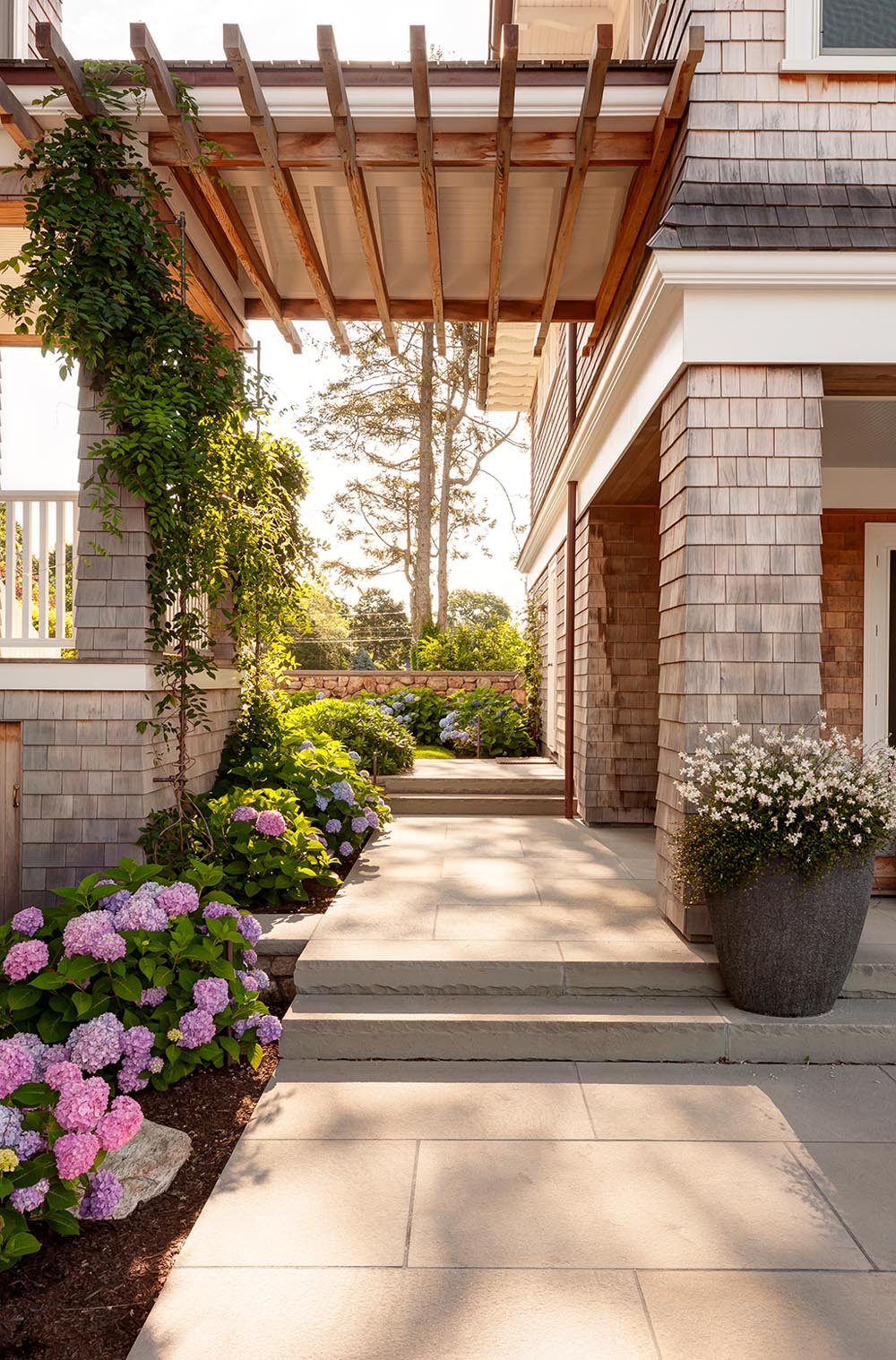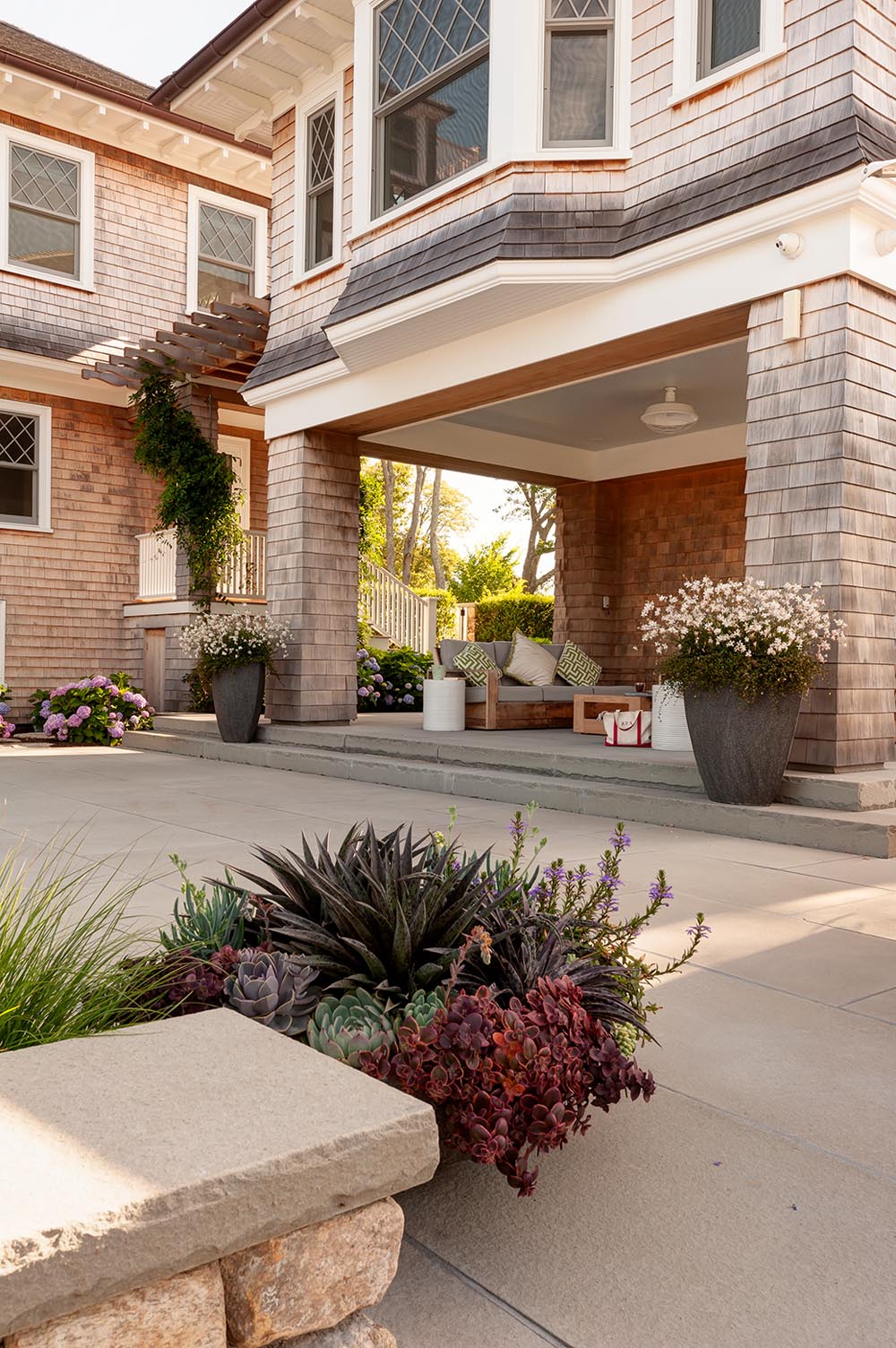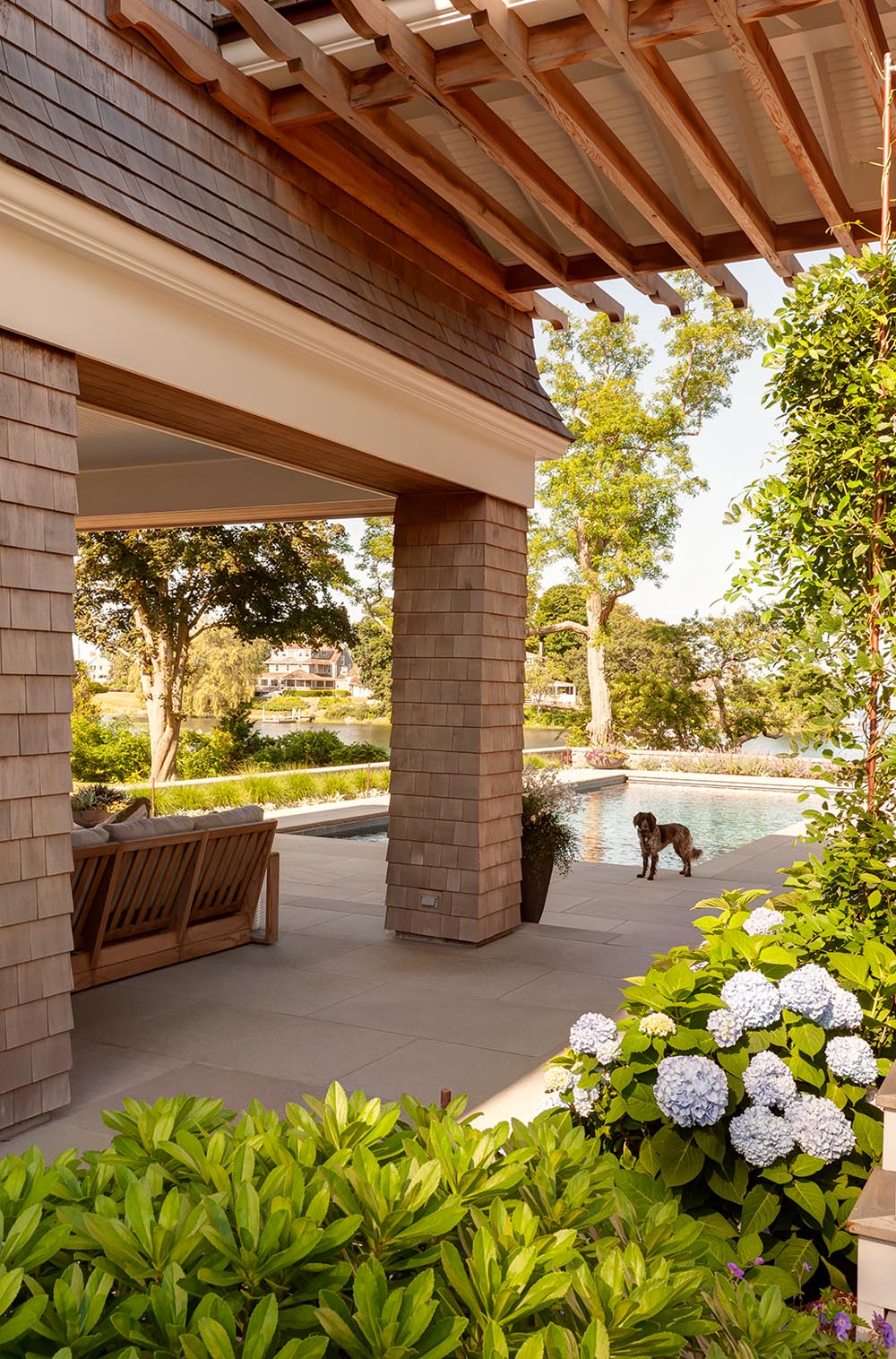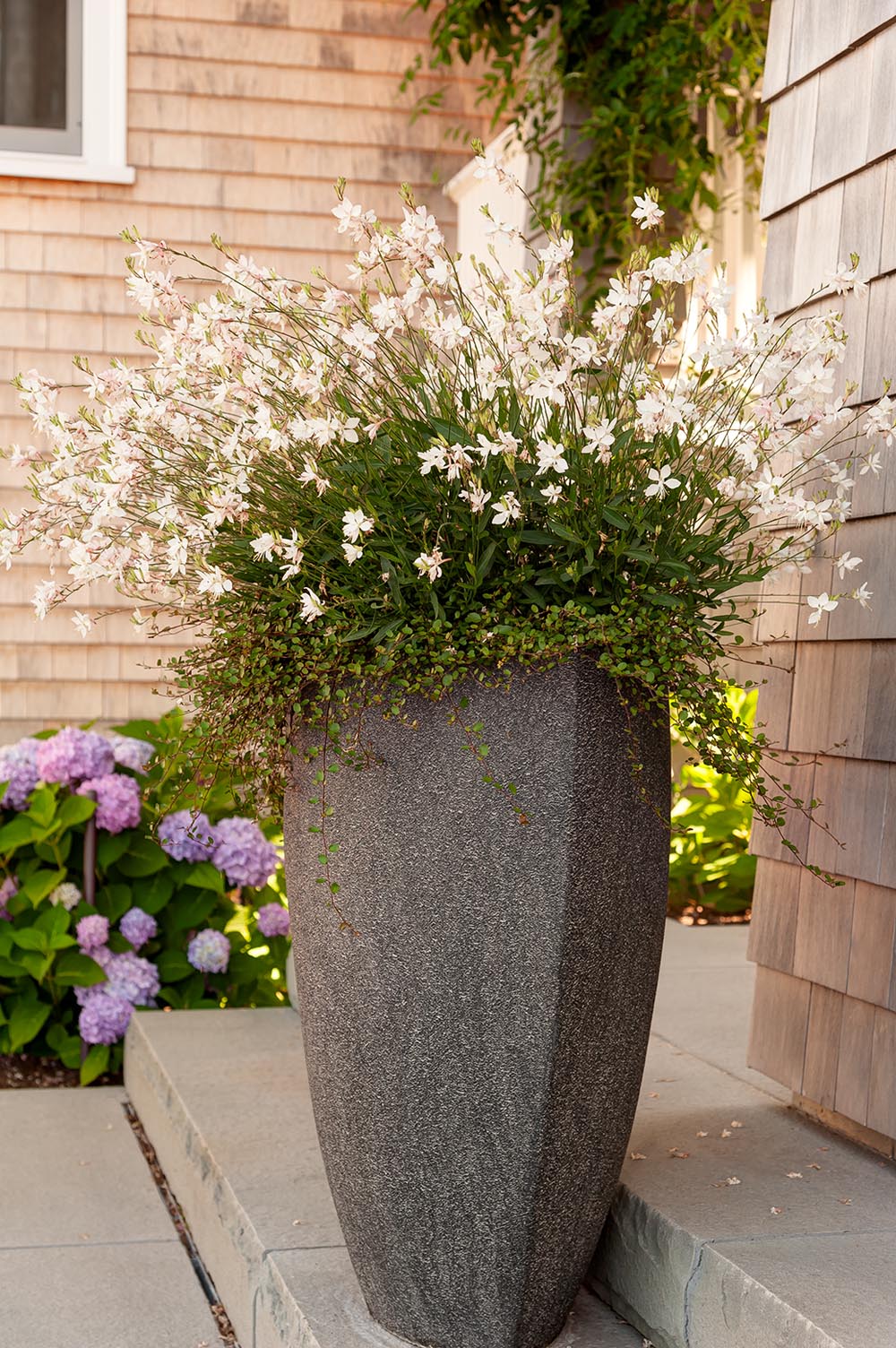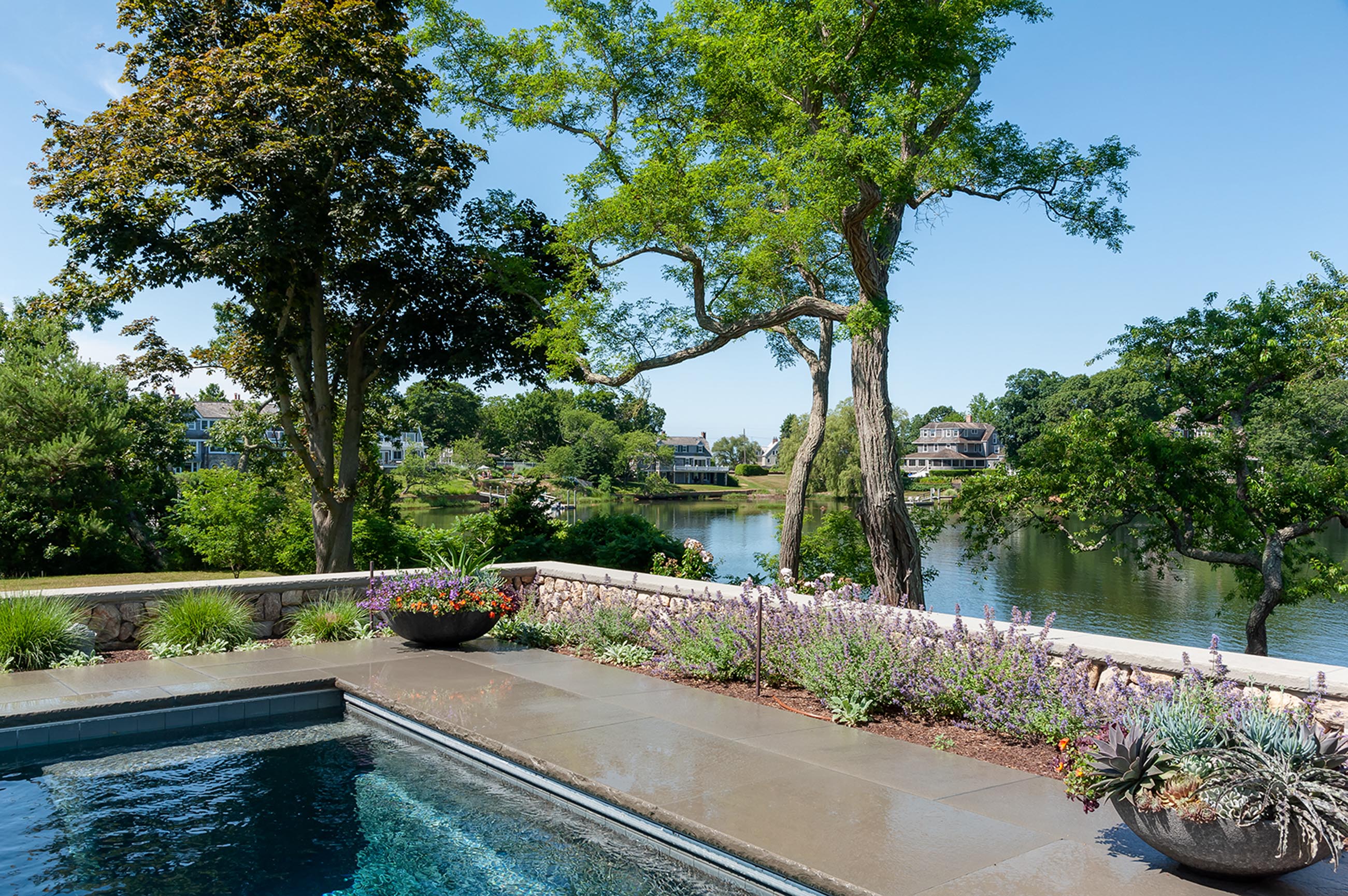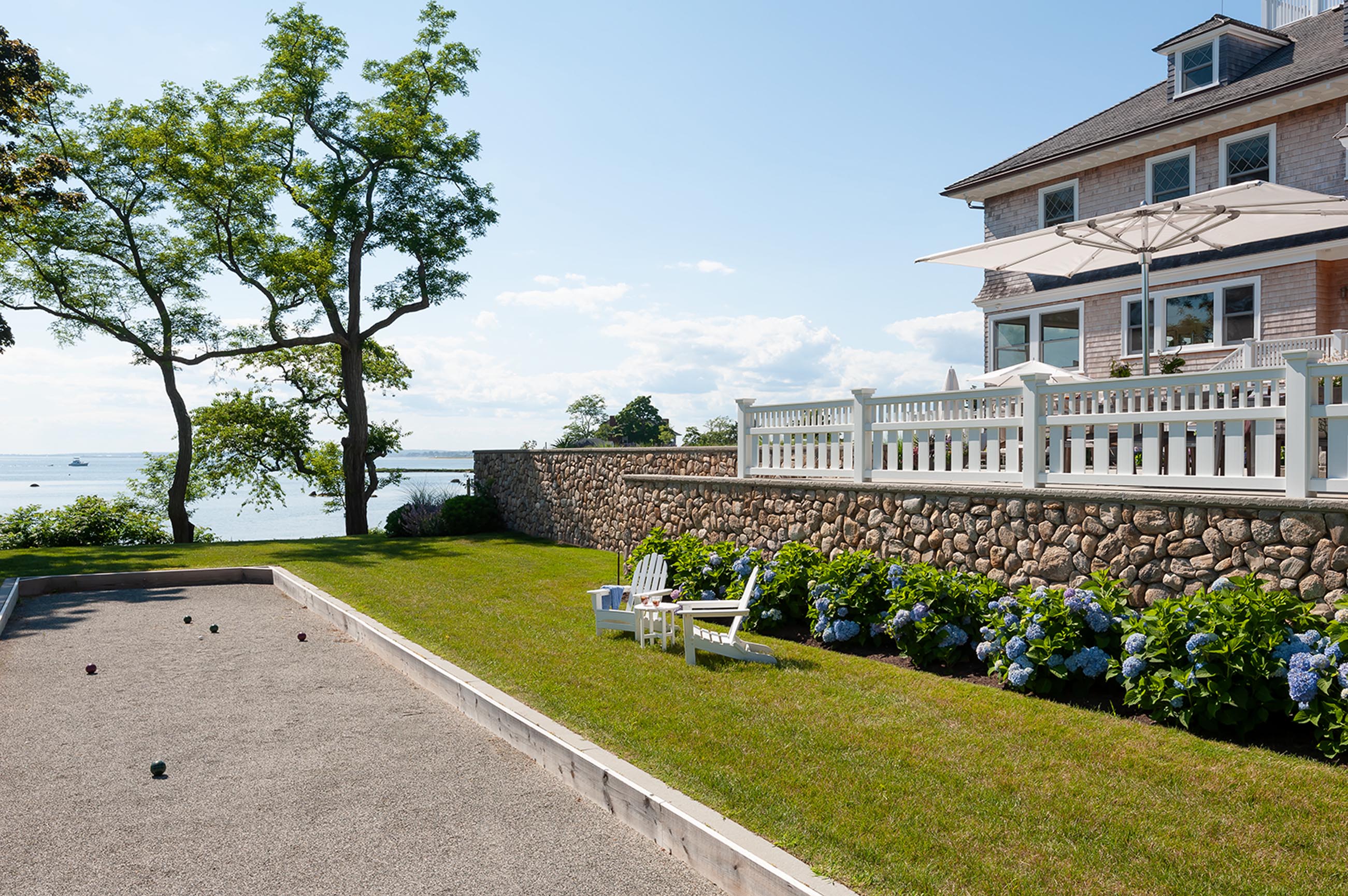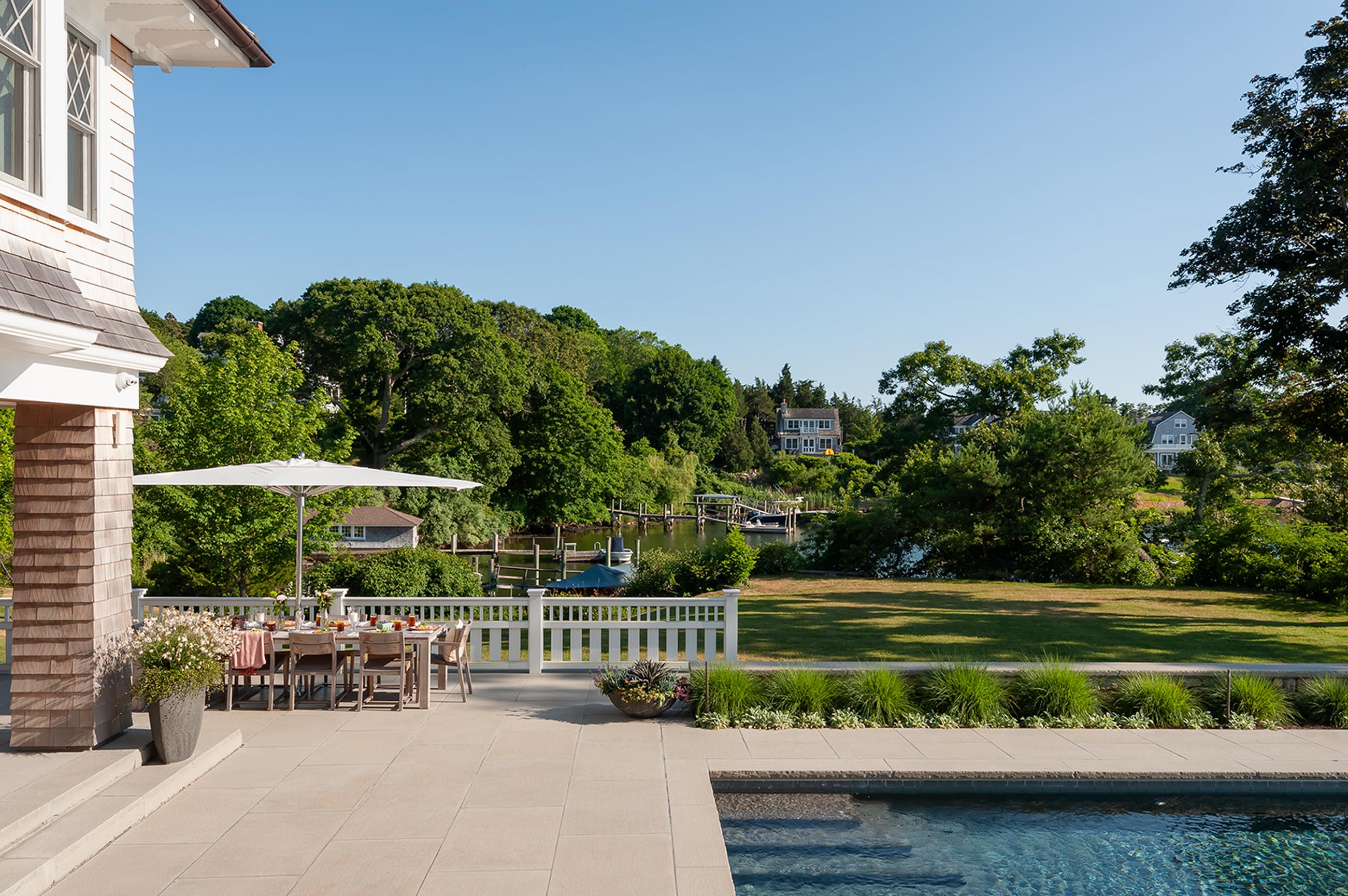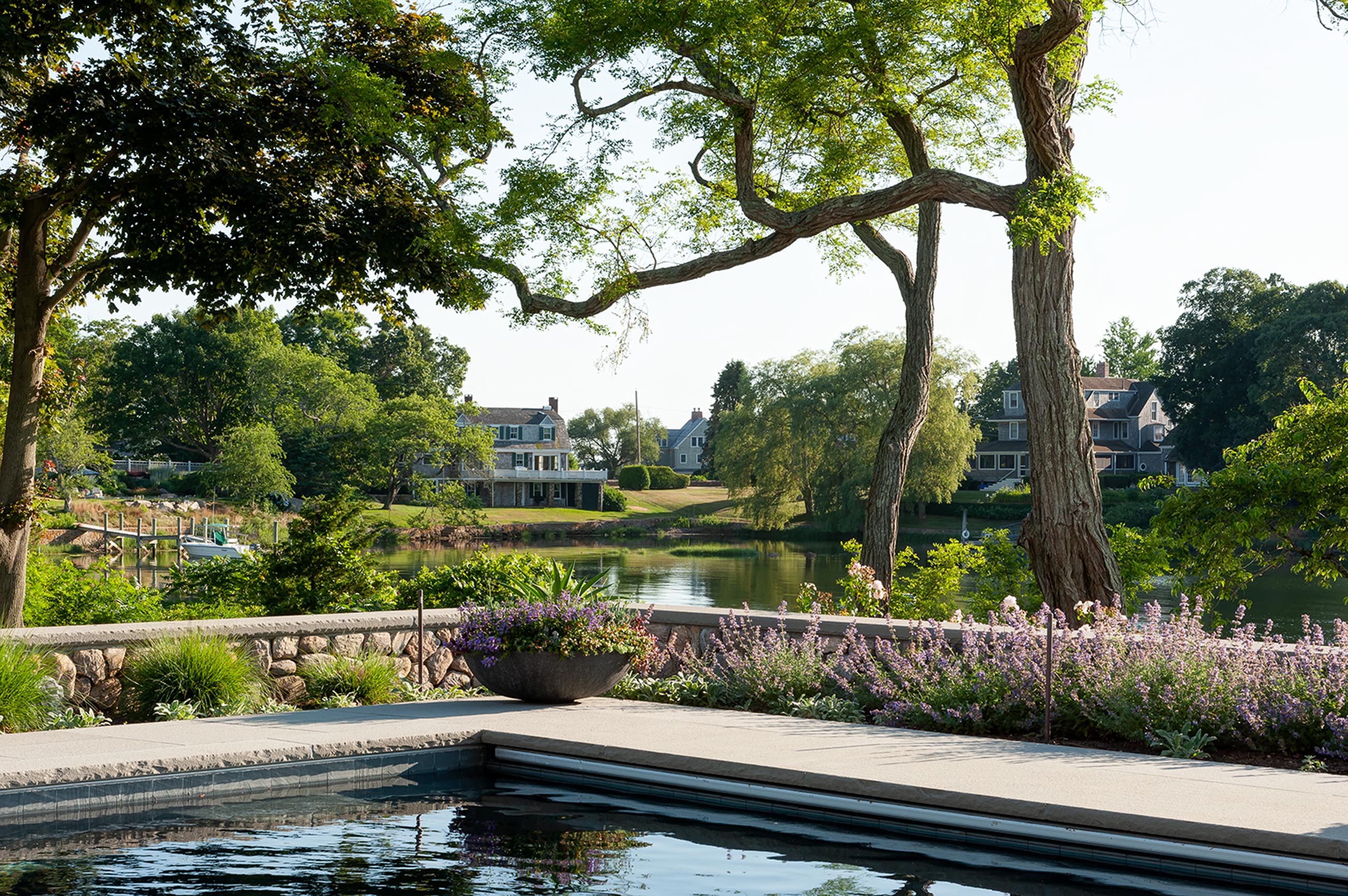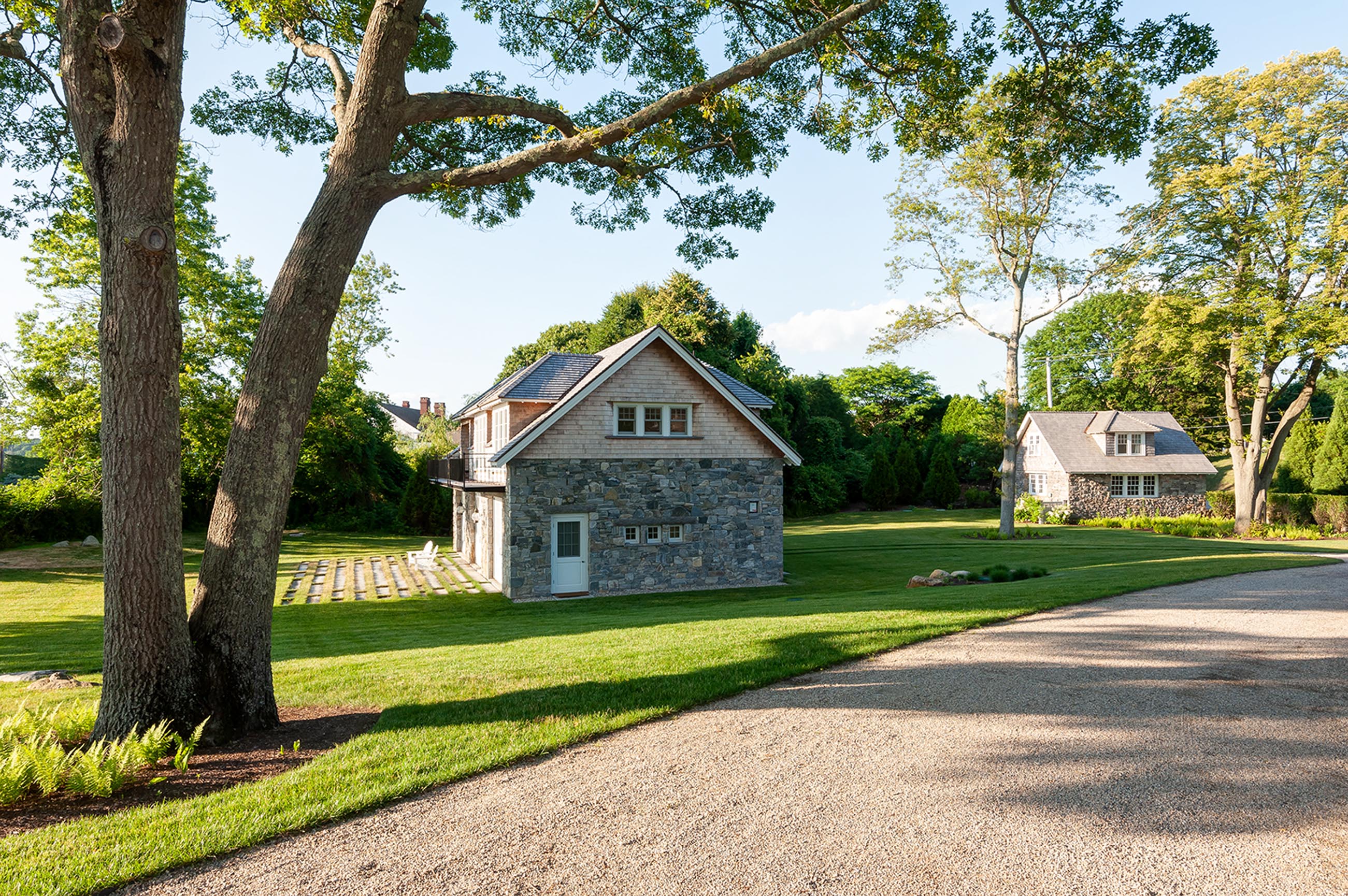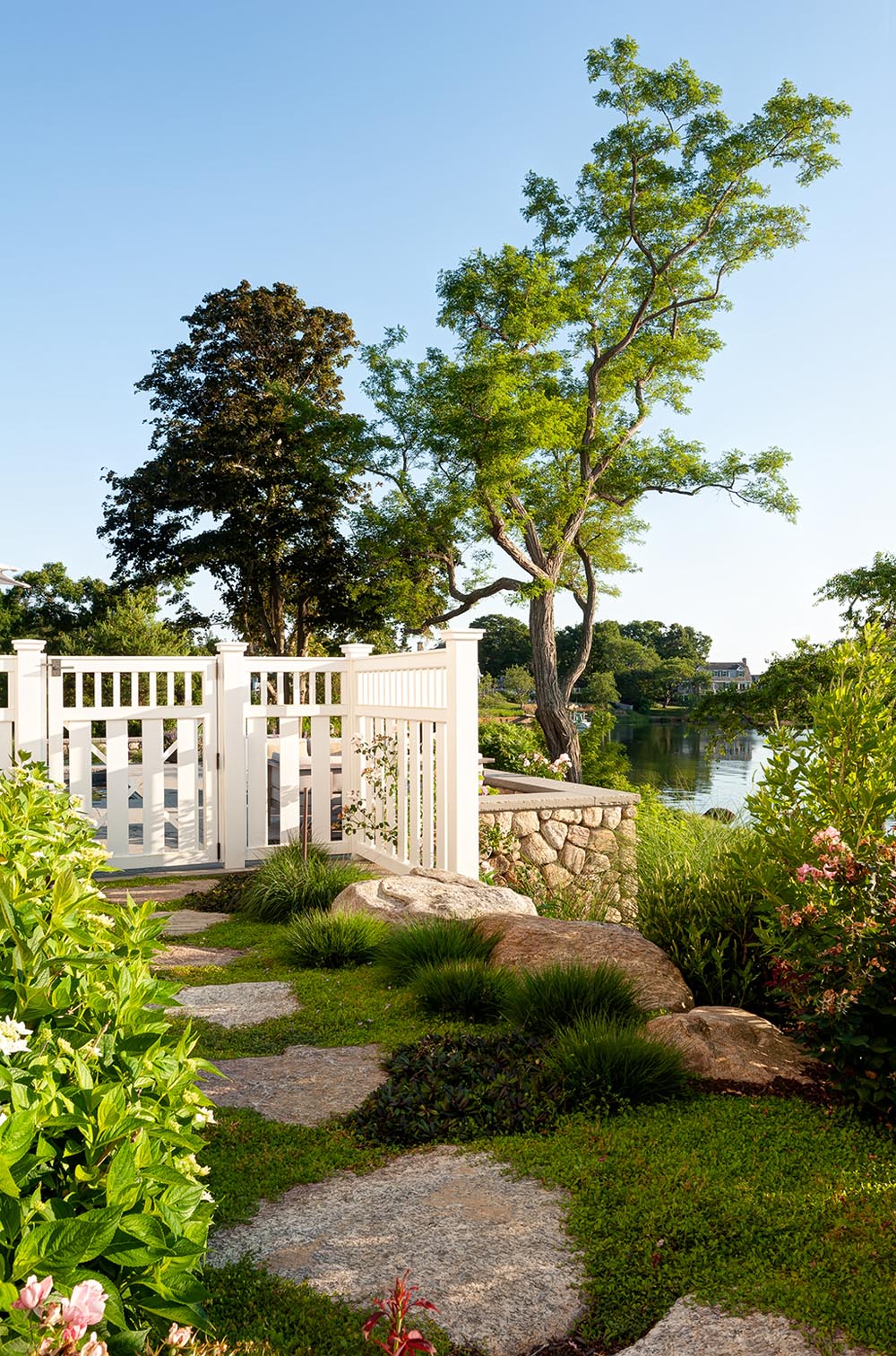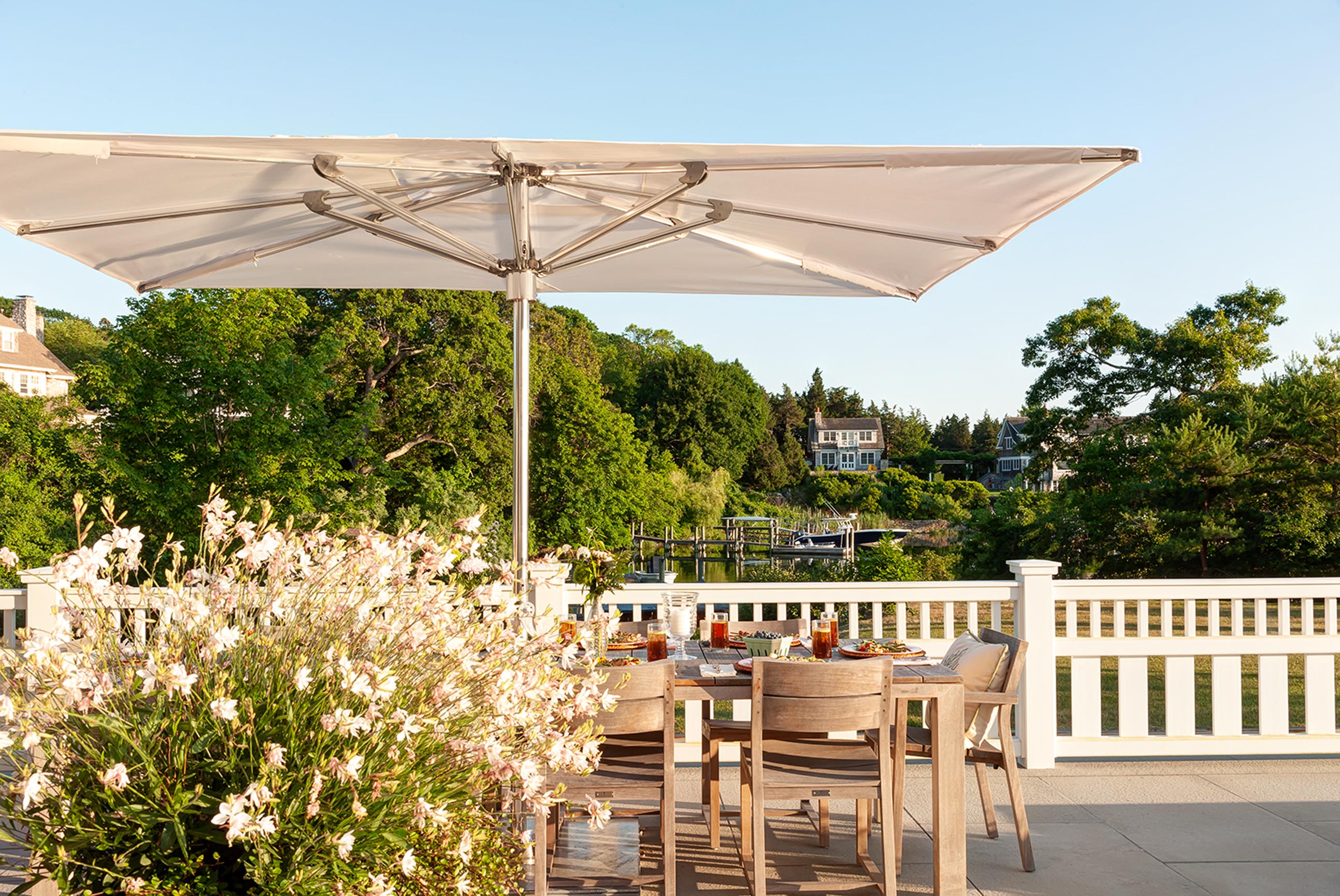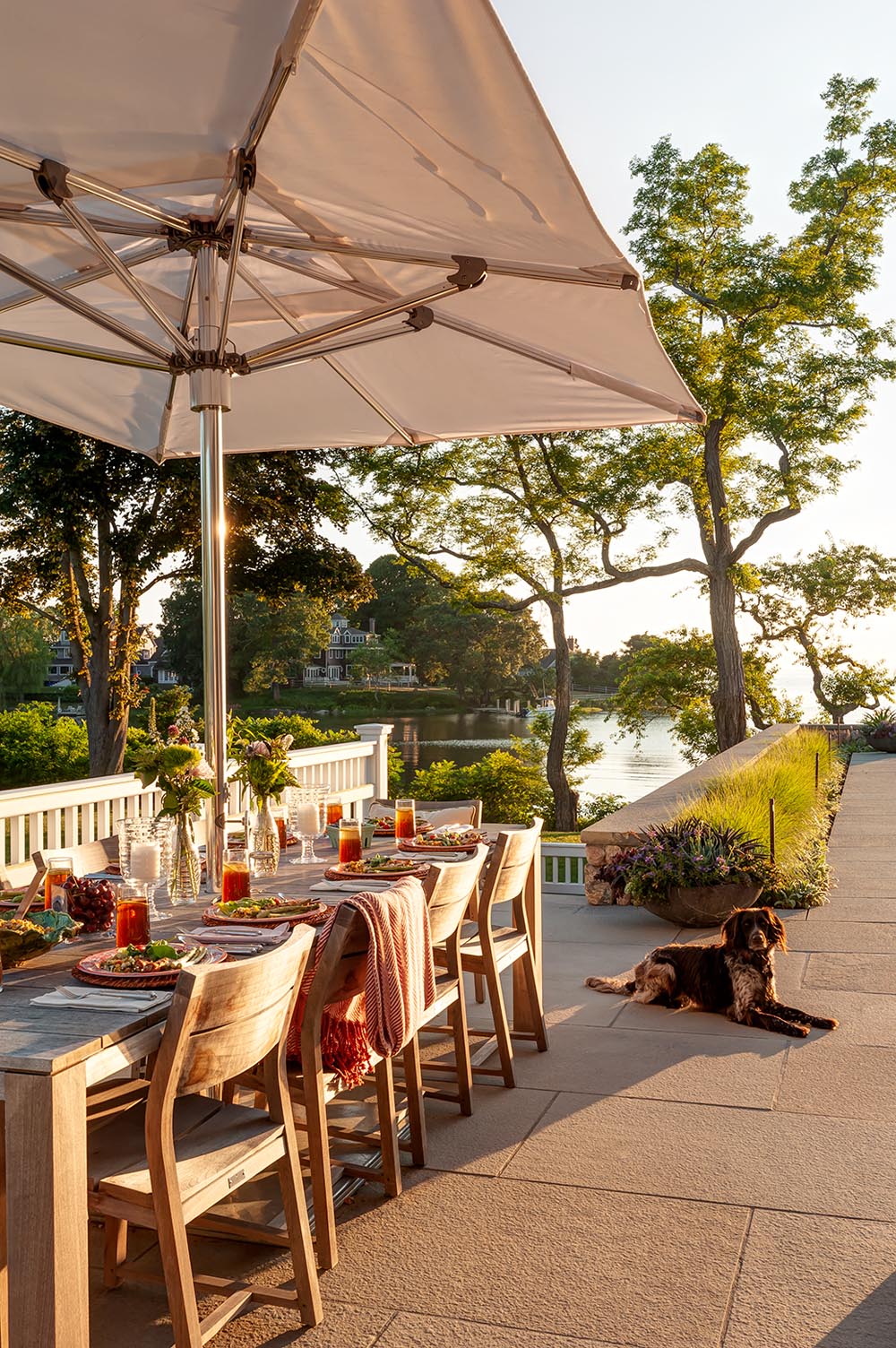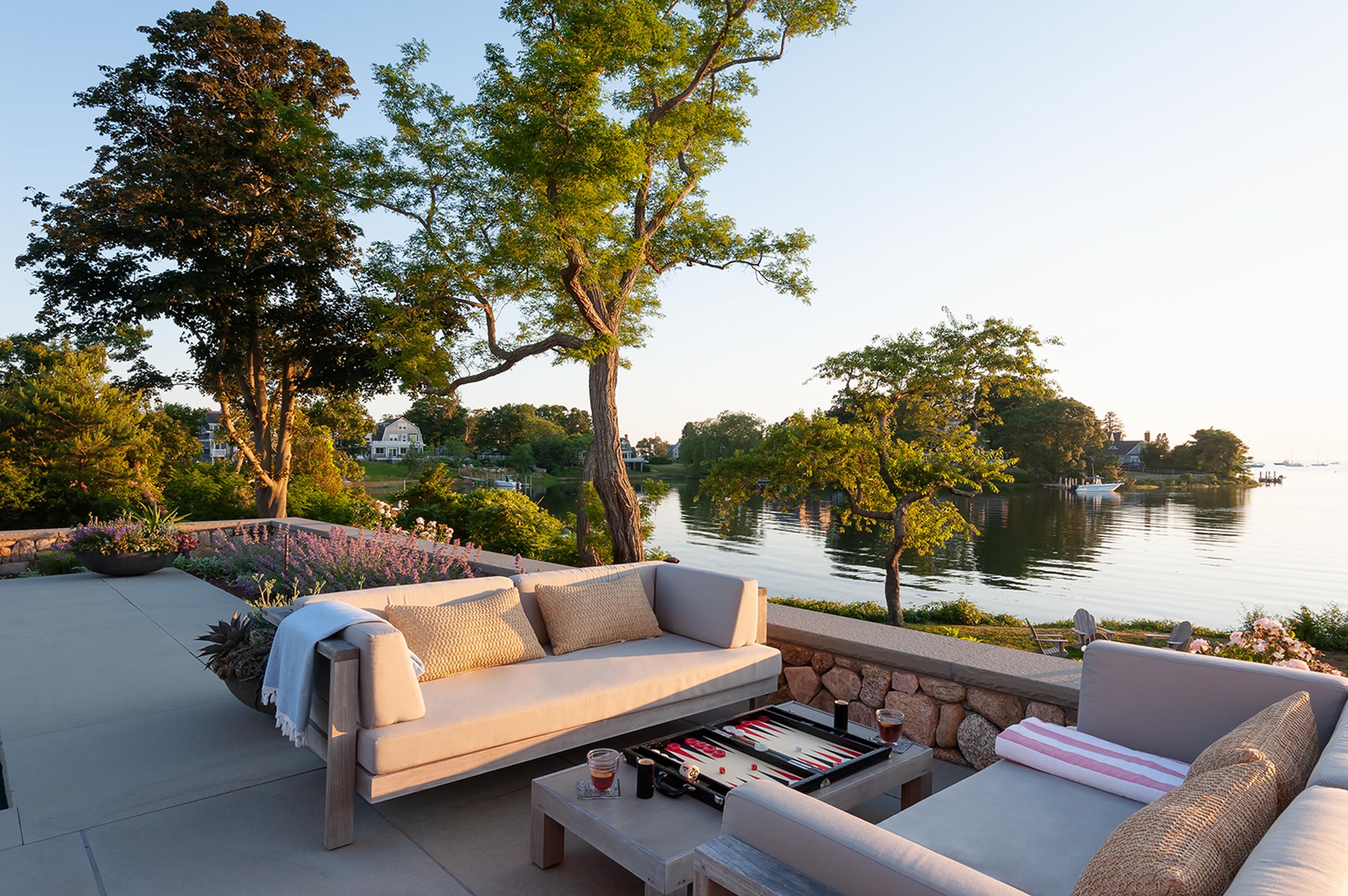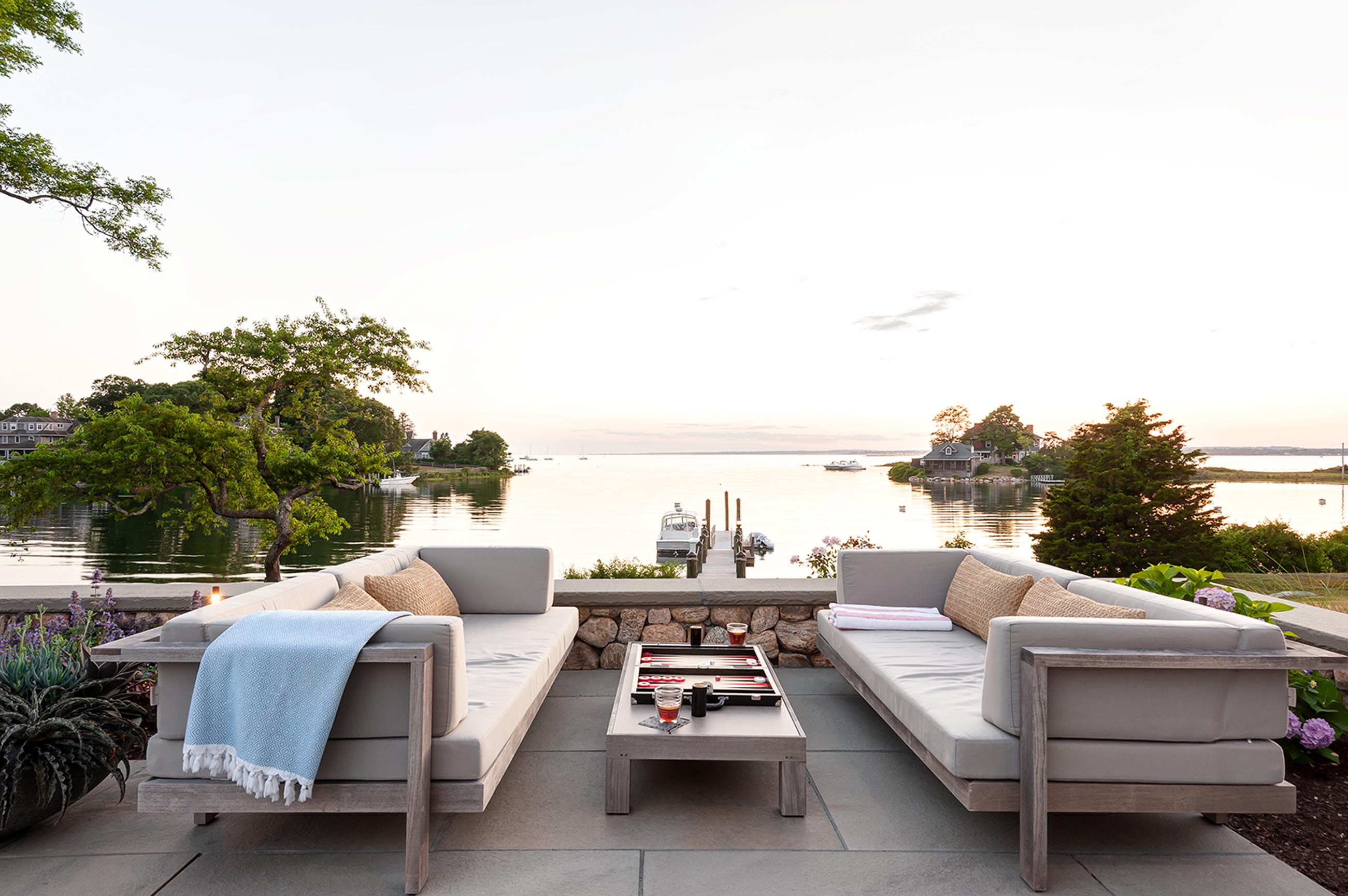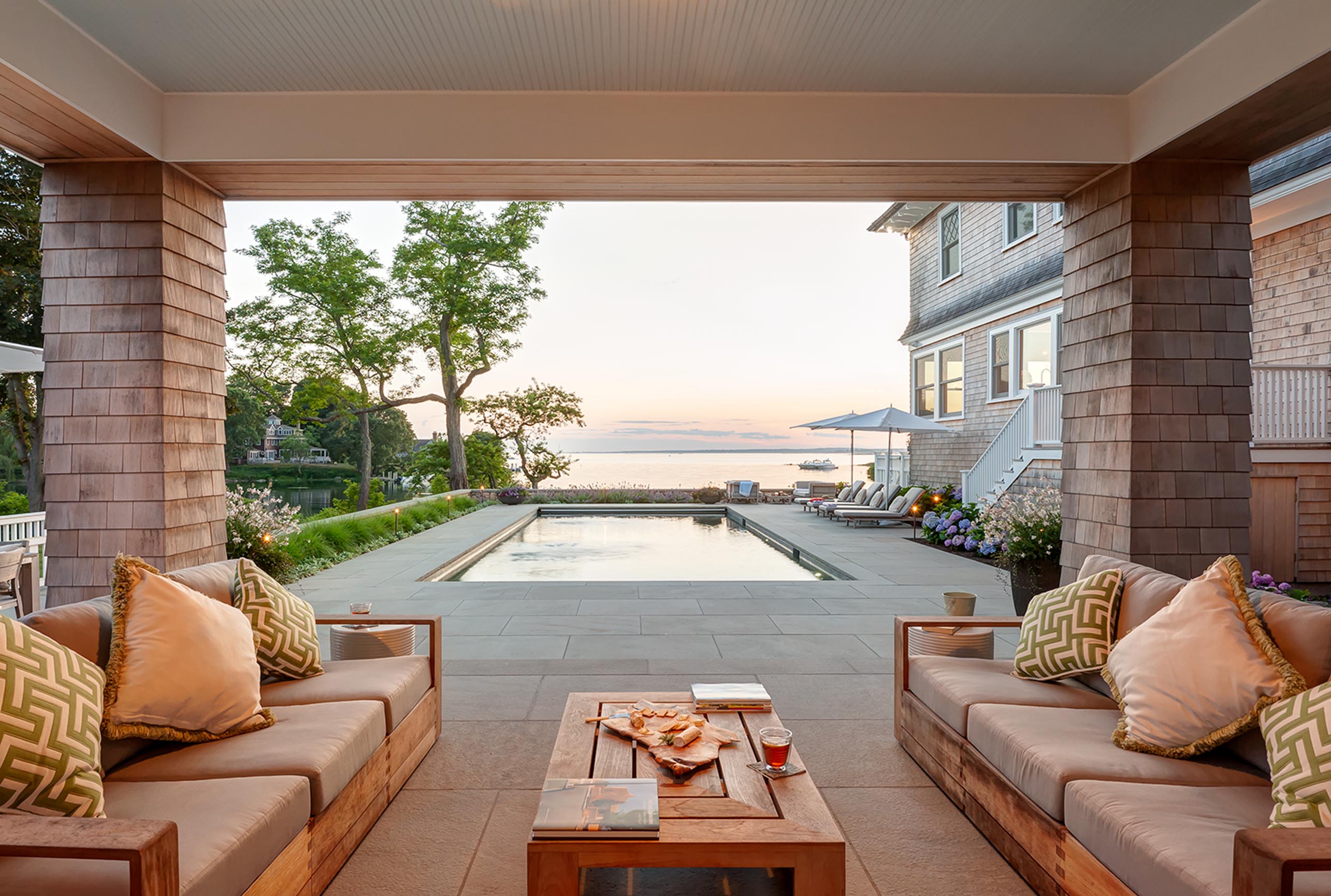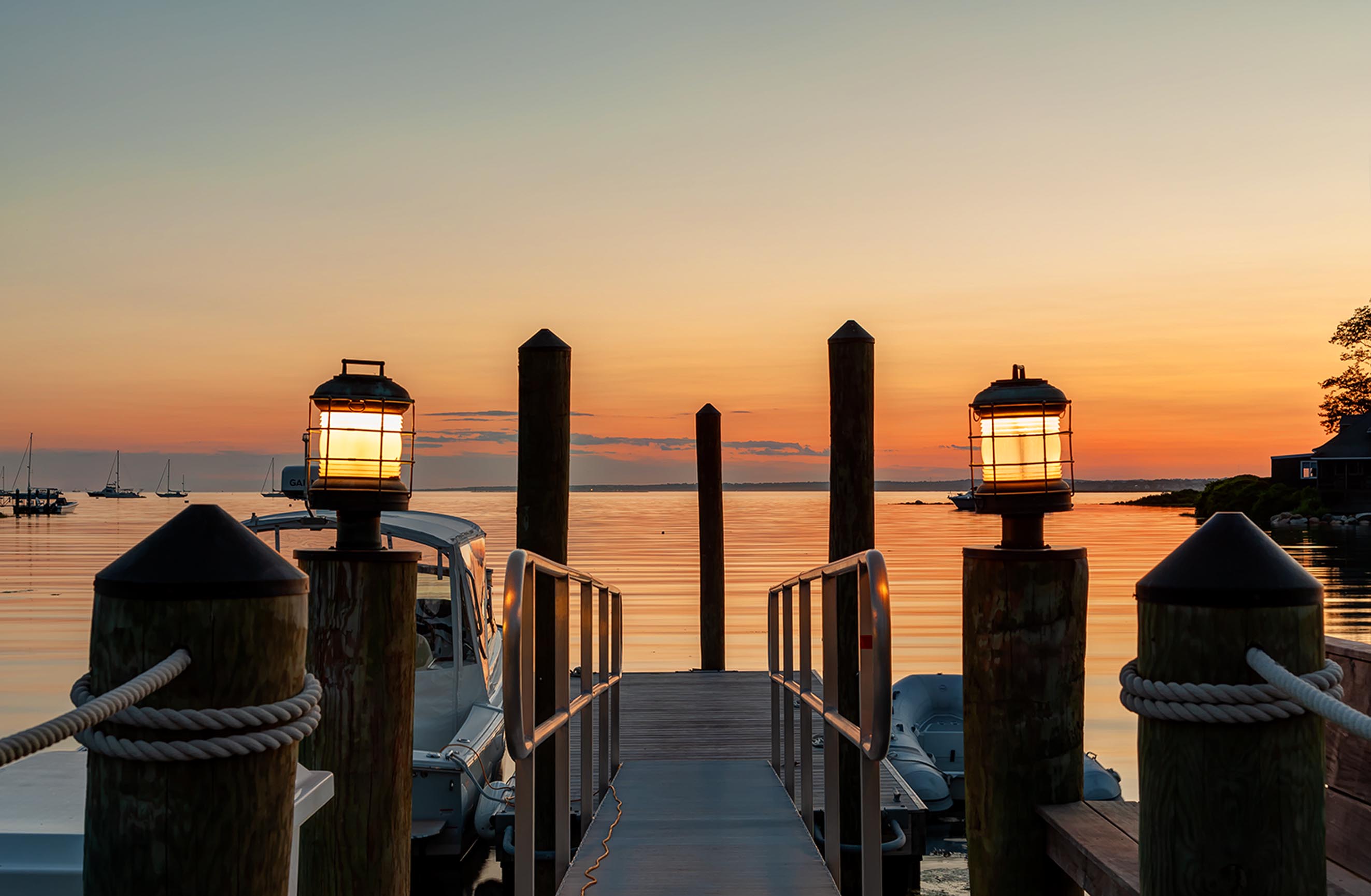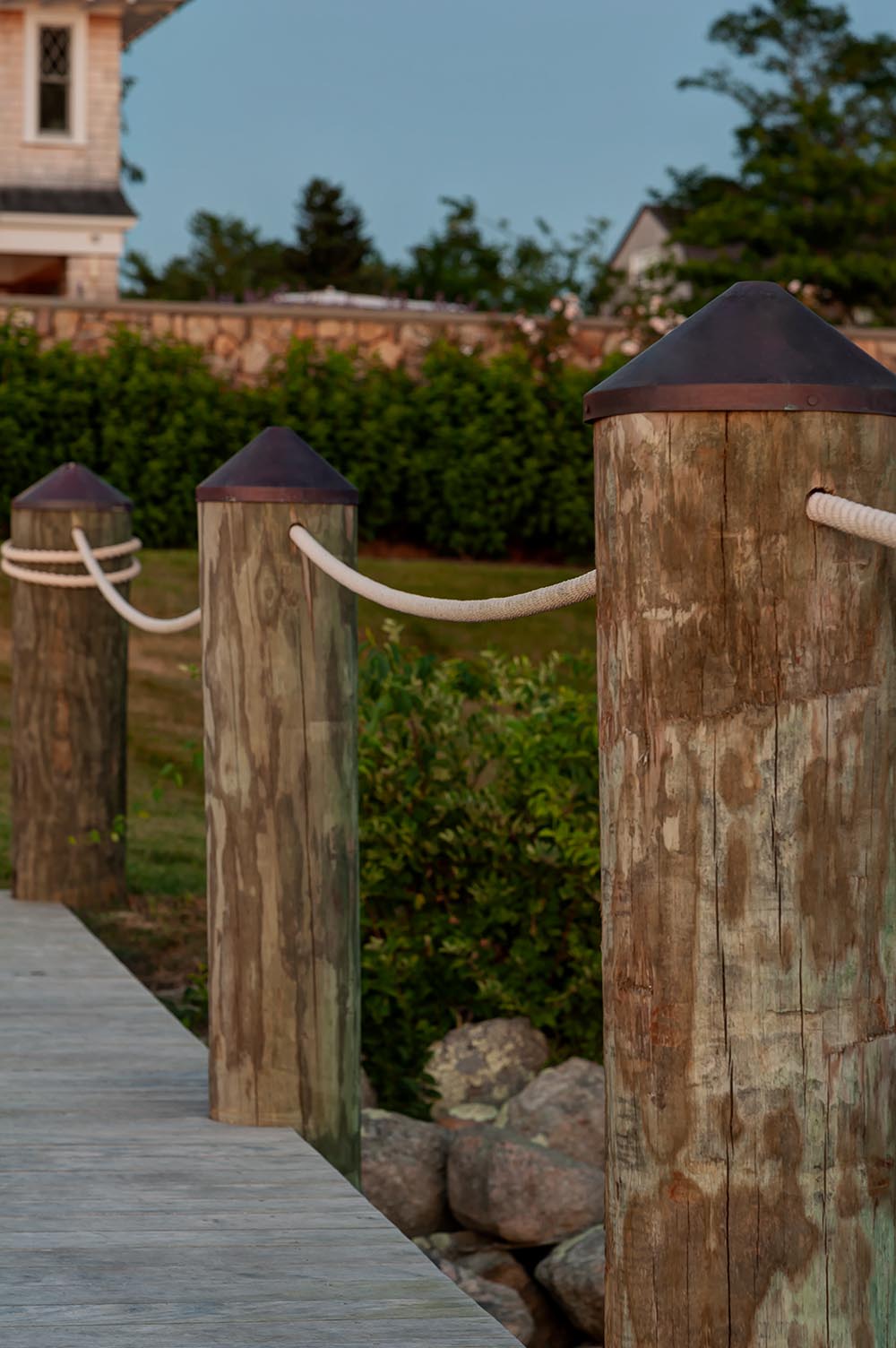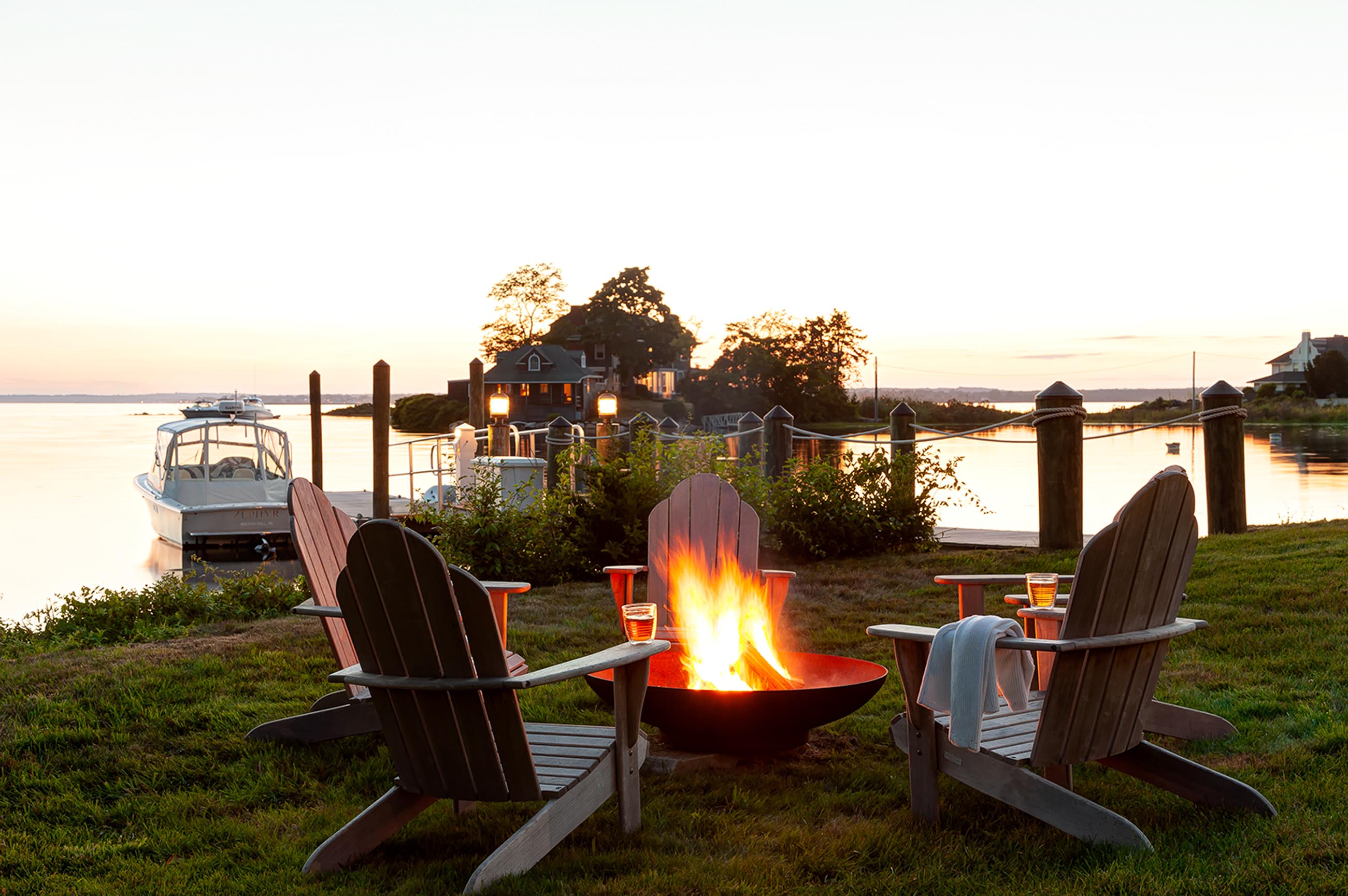 Westwaters
Coastal New England
Westwaters is located along a premier section of New England coastline with expansive views of islands, coves and sunsets. Set on a steeply sloping hillside, the historic house needed complete interior and exterior renovations to meet the needs of modern family life. The program for the landscape included siting a new barn, pool and pool house, outdoor kitchen and shower, bocce court, and the renovation of an existing dock.
The pool and pool house form a mezzanine terrace between the first floor and the sloping land below. The stone palette includes native bluestone and granite, boulders from the site, and the reuse of historic brick pavers.
The landscape concept is to keep the open rolling lawn with protruding ledge and create smaller garden plantings adjacent to the structures. Invasives were removed as part of shoreline management conservation. Mature trees were protected during construction and continue to form beautiful shady areas across the rolling lawns.
Due to the sloping site and high-water table, stormwater management included the creation of natural rain gardens and additional infiltration systems.
Plantings focus on the summer and fall seasons, and include species native to the shoreline such as bayberry, clethra and viburnum. Ornamental grasses, ferns, hydrangeas, roses and perennials create the extended summer palette.
Collaborators
LANDSCAPE CONTRACTOR: Landscape Creations of RI
GENERAL CONTRACTOR: Gary M. Vacca Building Contractor Inc.
ARCHITECT: Noury-Ello Architects
INTERIOR DESIGNER: Christine Lane Interiors
SURVEYOR: Joseph P. Toscano, PLS
CIVIL ENGINEER: Waterman Engineering + Principe Engineering
ENVIRONMENTAL CONSULTANT: Mason & Associates, Inc.
STRUCTURAL ENGINEER: RSE Associates, Inc.
SEPTIC DESIGN: On-Site Engineering
FURNISHINGS: Tribu, Tuuci